As Russian rockets rained down on Ukrainian cities this week, one group of vocal Kremlin critics was delighted.
After weeks of military setbacks and domestic chaos culminated in the embarrassment of a bridge explosion in annexed Crimea, criticism from pro-war hawks and hard-liners in Moscow grew to a peak. The strikes Monday against civilians and critical infrastructure — as well as the appointment of a man known as "General Armageddon" to lead the campaign — offered a display of Russian might those critics could revel in.
But does the deadly barrage suggest a significant and sustained shift by the Russian military, or is the Kremlin likely to face renewed anger as the dust settles and the reality on the battlefield takes prominence once more?
Should Russia cede more ground in the coming days or weeks, analysts said, the same pro-Kremlin figures, propagandists and military bloggers who praised President Vladimir Putin's decisiveness Monday would most likely get their knives out again.
"The attacks are likely to provide only a brief respite for Putin, because they do not change the basic challenges facing the Russian military campaign," said Christopher Tuck, an expert in conflict and security at King's College London. "The next battlefield reverse is likely to immediately restore the domestic political pressure on Putin."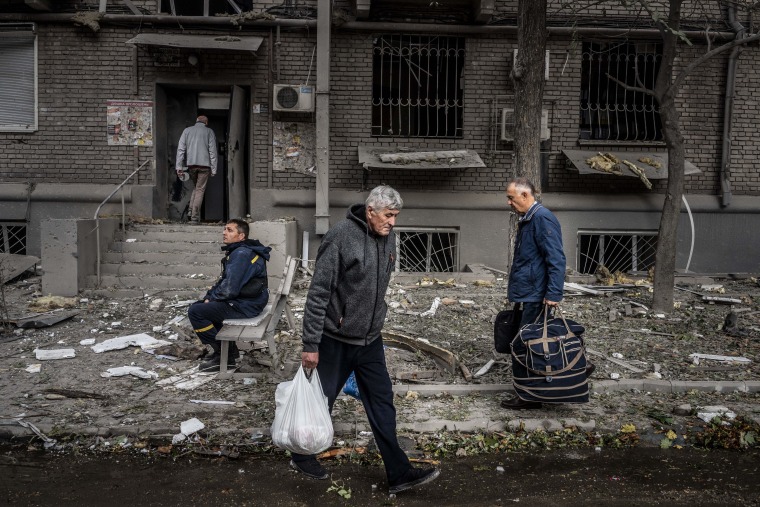 Putin's military leadership faced unparalleled criticism in recent weeks from within the Russian establishment after successful Ukrainian counteroffensives drove the Kremlin's forces out of large sections of occupied land in the country's east and south. Allied with the troubled call-up of hundreds of thousands of troops, every new development helped fuel a sense of panic in Russia. 
In a tacit acknowledgment that the war was not going according to plan, Putin named an overall commander for his forces in Ukraine for the first time over the weekend, a man known for brutality. 
Surgei Surovikin, nicknamed "General Armageddon" and known for his merciless air campaign in Syria, was appointed the same day the bridge connecting Russia with annexed Crimea was severely damaged in a blast that dealt Putin a strategic and symbolic blow. 
Putin said Monday's deadly strikes were revenge; Kyiv claimed they had been planned well in advance. Either way, they offered a further sign of the growing influence of hard-line voices as the war enters a decisive period with Russian troops on the retreat. On Wednesday, Ukraine claimed to have regained even more ground in the south, liberating five villages in the strategic Kherson region after a sudden breakthrough there this month.
"Putin has been persuaded to switch to a more aggressive line," Tatiana Stanovaya, the founder of the independent R.Politik think tank and a nonresident scholar at the Carnegie Endowment for International Peace, wrote in an analysis post on the Telegram messaging app.
He "is becoming a hostage of this situation, and if he hesitates next time, it may cause genuine annoyance on the part of those who are now invested in the war till a victorious end," Stanovaya said.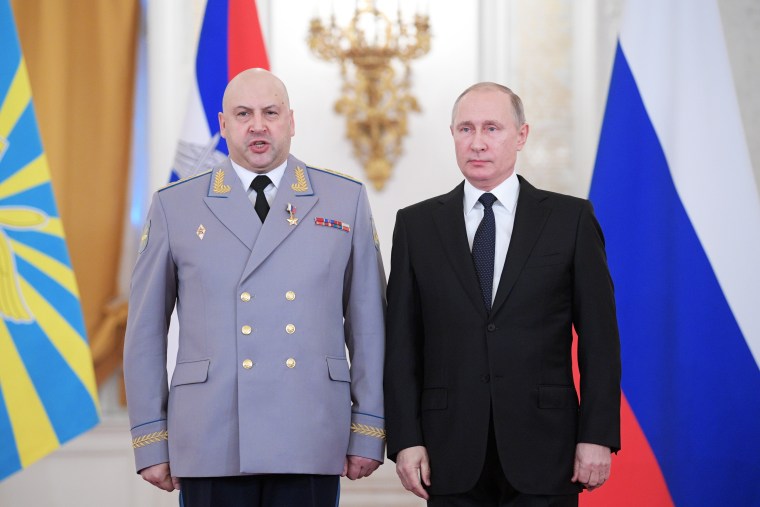 The pro-war figures followed their celebration with a push for Putin to keep up the intensity. 
Former President Dmitry Medvedev, one of the most outspoken proponents of the war, declared after he praised Monday's strikes: "There will be others."
The Russian-installed head of Crimea, Sergei Aksyonov, suggested that if Russia had conducted such strikes against energy and water supplies from the start of the war, Kyiv would have fallen months ago. He also expressed hope that "the pace of the operation will not slow down."
Anton Krasovsky, a propagandist TV host and ardent war supporter, called for similar strikes "every day" so "every Russian can see that we are winning." 
Chechen leader Ramzan Kadyrov, who led the backlash against Russia's military chiefs for battlefield failures this month, said he was "now 100% satisfied" with how the war was going, reminding Ukrainian President Volodymyr Zelenskyy that "Russia hasn't really started yet."
But while the deadly attacks may have boosted some in Russia, they seemed unlikely to change the dynamic on the battlefield in a significant way. 
"The attacks have not degraded Ukrainian military capabilities and are fundamentally irrelevant to the fighting in the northeast and south of Ukraine," said Tuck of King's College. 
Strikes have continued against civilian targets since Monday, but with nowhere near the same intensity.
Sustaining such attacks will require a constant supply of rockets, which Moscow is increasingly running out of, military analysts said. Already, Kyiv says, Russia has been using more "kamikaze" drones, procured from Iran, as a cheaper and more dispensable alternative. 
Russia seems to have the capability of short pulses of long-range missile fire, Tuck said, "but given what we know already about the Russian willingness to accept the infliction of civilian casualties, if they could sustain this form of attack for any length of time, then they would already have implemented such a campaign."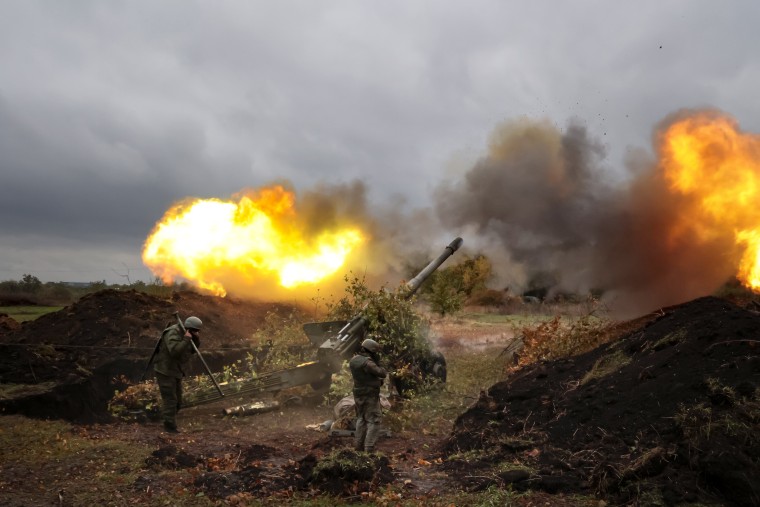 In fact, the attacks "wasted" some of Russia's dwindling precision weapons by hitting civilian targets instead of military ones, according to an assessment by the Institute for the Study of War, a U.S.-based military think tank, which could deprive Putin of ways to effectively disrupt Ukrainian counteroffensives.
And while military bloggers have amplified Medvedev's claims that more attacks against Ukraine will follow soon, the institute said Putin most likely knows better than anyone else that he can't sustain such intensity for long, especially as Ukraine's Western allies rally behind Kyiv with renewed support. 
"Putin may also mean to message the Russian pro-war camp that they should manage their expectations of an ongoing daily bombardment of Ukraine similar to the one conducted today," its assessment added.
For Tuck, the attacks don't necessarily signal a worrying new willingness to escalate. 
"It's a narrow attempt at intra-war deterrence, to make Ukraine think twice about attacking the Kerch bridge again, and it is an attempt to answer hard-line critics at home," he said. "These attacks are a human tragedy, but they do not fundamentally change the situation on the ground in Ukraine. That is Putin's continuing problem."