Four Russian aircraft flew in an "unsafe and unprofessional" manner near a U.S. Navy destroyer in the Black Sea, according to the Pentagon.
A defense official told NBC News that a Russian Su-24 flew within 200 yards of the USS Porter last week, flying at an altitude of just 300 feet and a speed in excess of 500 knots. The jet was armed.
In a separate incident, two other Russian Su-24s came within 300 yards of the ship. They were not armed.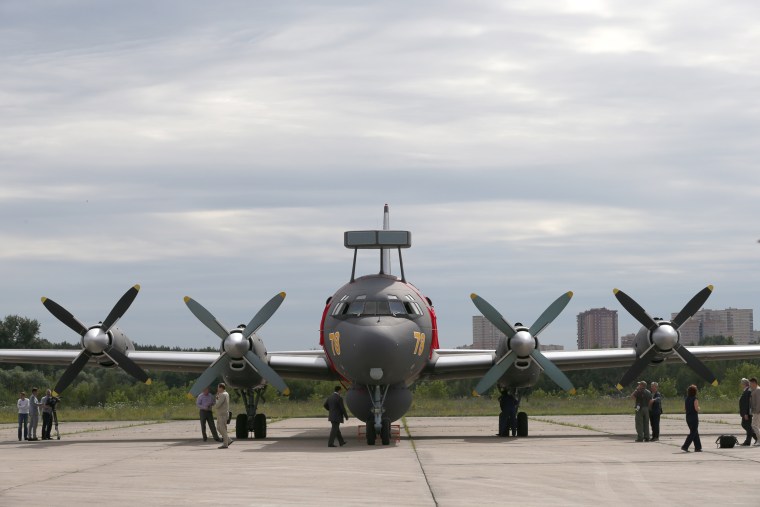 In addition, an IL-38 flew at unusually low altitude.
Two defense officials said that the Navy tried to contact the Russian aircraft by radio but there was no response. The U.S. vessel did not take any evasive action.
Cap. Danny Hernandez, the spokesman for U.S. European Command, called Friday's incidents "unsafe and unprofessional" due to the speed and distance of the aircraft from the ship.
All four Russian planes were flying without their transponders on, the U.S. officials said. Transponders help identify an aircraft, and American officials say flying with the transponders off increased the risk of an accident or miscalculation.
American officials said the USS Porter was conducting routine operations in international waters.