MOSCOW — Graft is a booming business in Russia, where the average bribe has grown by 75 percent year-on-year according to the country's anti-corruption tsar.
Greasing the palm of a Russian official cost 328,000 rubles ($5,600) on average in 2016, leading business daily Kommersant quoted Lt. Gen. Andrei Kurnosenko as saying Thursday.
"But often the bribes are much higher," the policeman said, according to the paper.
The total amount spent on bribes was 298 billion rubles ($5.1 billion) in 2016, Kurnosenko said. But this is only the corruption uncovered by law enforcement agencies, which opened 69,000 cases involving graft and fraud last year, he added.
Kurnosenko did not explain the reasons for the increase. The ruble has lost half its value against the dollar since 2014 in the wake of international sanctions imposed as punishment over Russian meddling in Ukraine and plummeting oil prices.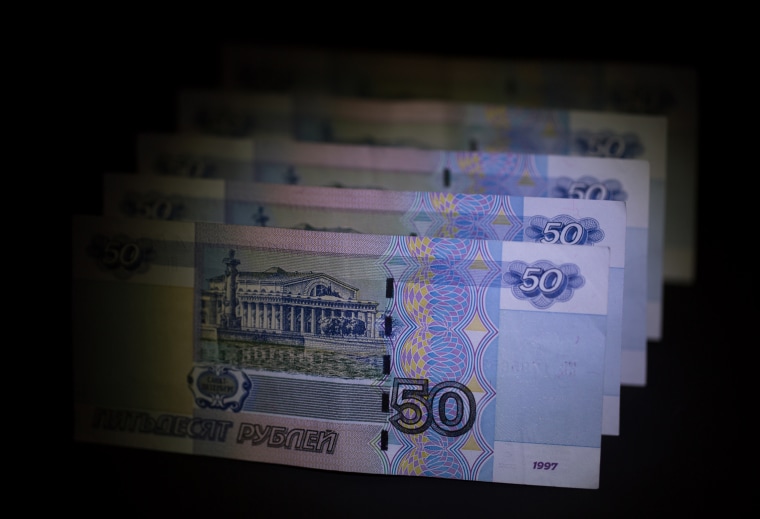 Russian bribery comes in many forms. A senior military officer was busted earlier in March after receiving two water scooters in exchange for lucrative state tenders, Kommersant reported in a separate story.
Allegations of graft surround some officials, who are often accused of extravagant levels of wealth.
In the latest high-profile case earlier in March, whistleblower Alexey Navalny released an extensive report detailing the assets he said were controlled by Prime Minister and former President Dmitry Medvedev, including vineyards in Tuscany and two yachts.
Medvedev's spokesperson denied the allegations.
Navalny himself was found guilty of embezzling 16 million rubles on Feb. 8 in what he said was a bid to deny him the chance to run against President Vladimir Putin in upcoming elections.
Russia has ranked 131 of 176 countries and territories in the latest Corruption Perceptions Index by Berlin-based Transparency International, the most respectable global anti-corruption study.