MOSCOW — A Russian plane with more than 90 on board — including members of a famous military band — crashed into the Black Sea on its way to Syria soon after takeoff from the resort city of Sochi on Sunday.
"No survivors [have been] found," said Russian Defense Ministry spokesman Maj. Gen. Igor Konashenkov.
Eleven bodies had been recovered as of Sunday evening, Transport Minister Maxim Sokolov told reporters, adding that fragments of other bodies were also found. Asked if the crash could have been the result of a terror attack, Sokolov said investigators were looking into every possible cause.
President Vladimir Putin declared Monday a national day of mourning for the crash victims.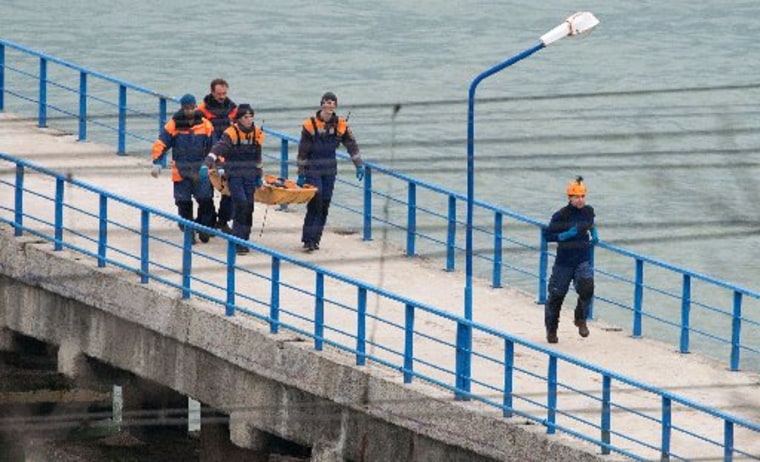 More than 3,000 rescue workers on 32 ships, including over 100 divers flown in from across Russia, were searching the crash site at sea and along the shore, the Defense Ministry said Sunday. Emergency crews found fragments of the plane about a mile from the shore.
The Tu-154 three-engine aircraft carrying 84 passengers and eight crew vanished from radar at around 5:20 a.m. local time (8:20 p.m. Saturday ET), around 20 minutes after takeoff, RIA Novosti reported citing an emergency service source.
Officials "in charge of the flight" as well as technical personnel involved with preparing it before takeoff were being questioned, according to an earlier statement by government investigators.
The Defense Ministry told local media the plane was carrying the Alexandrov Military Ensemble for a performance at the Hemeimeem air base in Syria's coastal province of Latakia. Russian forces have been helping President Bashar al-Assad quash Syria's six-year civil war.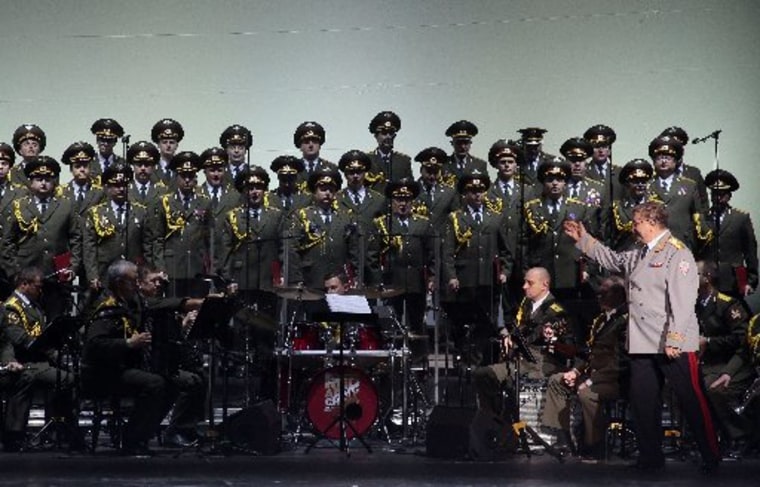 The Alexandrov ensemble was founded in 1928 and is the official choir and dance group for the Russian military. It was named after its first director and organizer, Alexander Alexandrov, who is famous for composing the music for Russian national anthem.
The ensemble with around 200 members has won numerous international awards.
Nine Russian journalists, including a TV crew from Channel One, were also among those on board.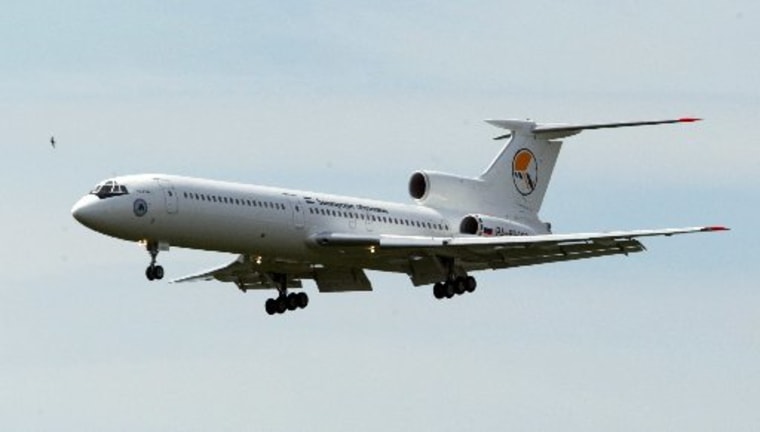 Defense Minister Sergei Shoigu was personally coordinating the rescue efforts, and President Vladimir Putin has received official reports on the incident, according to local media.
Russia's RT reported the plane took off on a planned flight and failed to check in with the control tower at 5:40 a.m.