A Russian fighter jet flew within 50 feet of an American reconnaissance plane in an "unsafe" maneuver that caused "violent turbulence" for the U.S. aircraft, the military said late Monday.
The Russian Sukhoi Su-30 intercepted the P-8A Poseidon while it was flying in international airspace over the Black Sea Saturday, United States European Command said in a statement.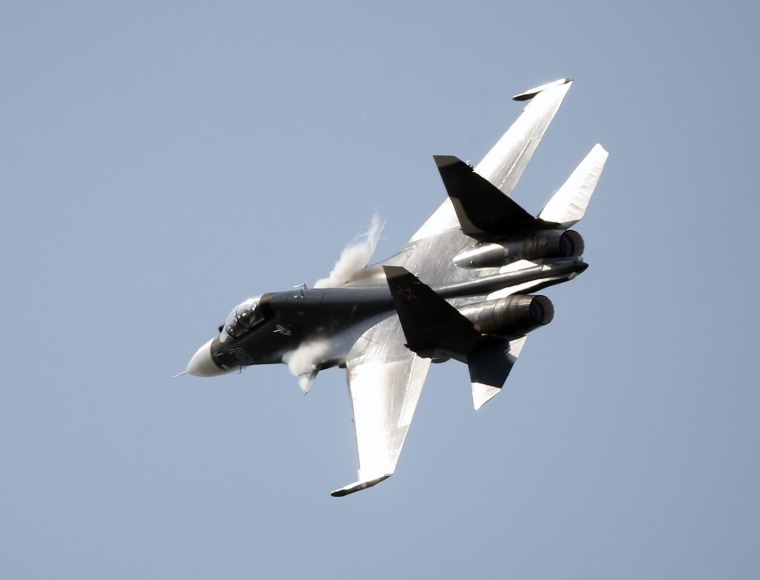 It crossed in front of the U.S. plane from left to right while using its afterburners, the statement said, adding the aircraft were so close that the American patrol plane crossed through the Russian fighter's jet wash.
This caused "a 15-degree roll and violent turbulence" and the "interaction was determined to be unsafe," the military said.
Russia's military responded Tuesday by saying its jet had been dispatched because the U.S. plane was approaching its borders "at high speed," according to the state-run TASS news agency.
"After being identified by a Russian fighter, the U.S. reconnaissance plane changed its route and set course away from Russia's airspace," TASS reported, citing the Russian military.
The Black Sea has been a focal point of Russia's tensions with the West after Moscow annexed the Crimea peninsula from Ukraine in 2014.
Since then, NATO has accused Russia of repeatedly violating its members' airspace and performing unsafe maneuvers close to its aircraft and warships.