A series of extremely low passes by two Russian jets over a U.S. destroyer this week was a dangerous example of brinkmanship by Moscow in what has become an increasingly worrying trend, according to Western analysts.
With the jets coming as close as 30 feet, just one mechanical failure, a pilot error, or a patch of freak turbulence could have caused catastrophe — both for the American sailors and the fragile geopolitical situation, experts warned.
Here's a look at the potential fallout.
What happened?
Two Russian Sukhoi Su-24 fighter jets flew at extremely low altitude over the American guided-missile destroyer USS Donald Cook in the international waters of the Baltic Sea.
Monday's and Tuesday's incidents happened around 70 miles from the Russian exclave of Kaliningrad, which features a city of around 500,000 people near a key military base.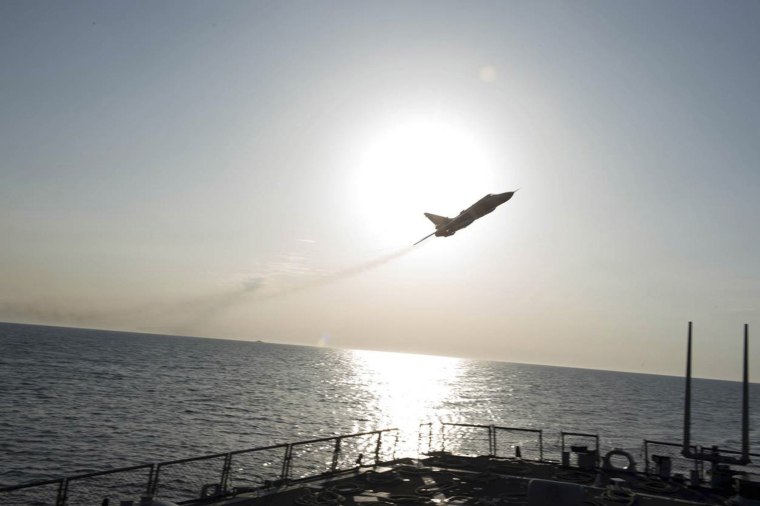 Known as "buzzing" the technique of low flybys was a staple of the Cold War, but this week's maneuvers were so close that even the experts were startled.
"Certainly this is the closest I have seen on video," Keir Giles, an associate fellow at the London-based Chatham House think tank, told NBC News on Thursday. "One of the jets was actually lower than the ship's superstructure."
The ensuing U.S. outcry was dismissed by Russia later on Thursday, with an official saying that "we don't understand such a painful reaction from our American colleagues."
How dangerous was it?
The jets came close enough for the U.S. sailors to see that the aircraft appeared to be unarmed. Nevertheless, flying so close to a warship was still extremely risky.
"Say they had an engine failure or a hydraulic failure, and the Russian jet had barreled into the side of the destroyer, you would have had multiple U.S. Navy casualties and possibly even the loss of a ship," said Justin Bronk, a research fellow at the Royal United Services Institute, a British security-research organization.
"That's the sort of thing that starts wars," he added.
Accidents can happen even with modern military technology. But the Russian-built Su-24 came into production more than 40 years ago and the last one rolled off the production line in 1993.
Bronk estimates that the jet came as close as 30 feet to the destroyer, an altitude that was "undeniably extremely aggressive."
For comparison, Federal Aviation Administration regulations say that planes should not fly closer than 500 feet to "any person, vessel, vehicle, or structure" except when landing or taking off.
"The military pushes this closer," according to Bronk, "But you see just how close they got and you think, 'Oh my gosh, that's outrageous.'"
Has it happened before?
The U.S., Russia, and their allies had several similar run-ins during the Cold War.
While relations improved following the fall of the Berlin Wall, a return to hostilities sparked by 2014's political upheaval in Ukraine saw a corresponding spike in military encounters.
A report by the European Leadership Network in Nov. 2014 recorded 40 "sensitive incidents" in the eight months after Ukraine erupted — including Russia conducting mock bombing on the U.S. off the Canadian coast and forcing a Boeing 737 airliner to take evasive action after it came within 300 feet of a spy plane.
"This is an escalating trend," according to Chatham House's Giles. "There have been lots of provocative actions by Russian aircraft, but they have been getting more provocative, more dangerous, and more in breach of safety regulations at sea."
What could the consequences be?
Although it is highly unlikely that either side would open fire, there is scope for the situation to spiral out of control.
Like many of Russia's hair-raising maneuvers, the jets this week appeared to be in breach of the Agreement on the Prevention of Incidents On and Over the High Seas, signed in 1972 by the United States and the Soviet Union.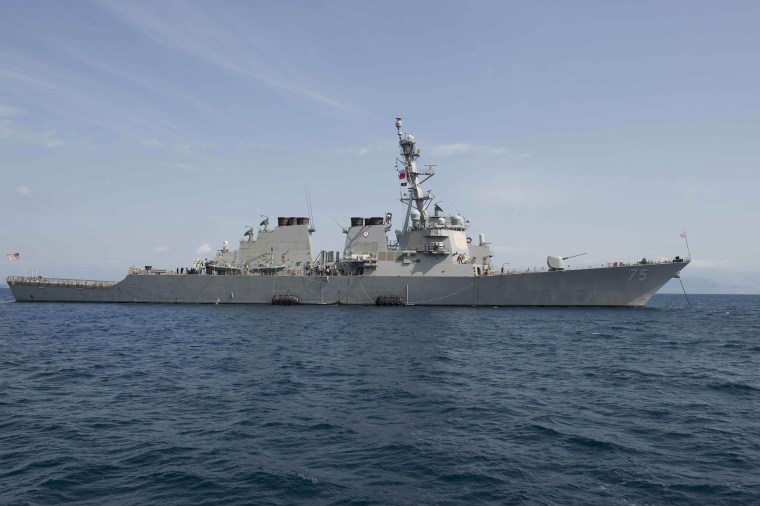 Among other things, this agreement says that both sides should "use the greatest caution and prudence" when approaching each other, and bans the "performance of various aerobatics over ships."
Not only could ignoring these rules inflame international relations, if anything went wrong it could escalate matters further.
"If you're operating with no margin for error in an extremely tense geopolitical situation, and any error could result in the deaths of lots of sailors, then that's obviously a huge problem," according to Bronk.
Related: NATO, Russia Lock Eyes as Rivals Flex Military Muscle
Short of such an accident, however, it's unlikely that this narrow miss would be enough to spark an exchange of fire between two nations who are not at war, Capt. Rick Hoffman, a retired Navy commanding officer, told the Navy Times.
"Only in 'Top Gun' does a war suddenly break out between two airplanes that is completely not related to something going on ashore," he added. "You don't get to kill people just because they're being annoying."
Does the U.S. bear any responsibility?
The USS Donald Cook was stationed outside Kaliningrad, a Russian exclave sandwiched between NATO members Lithuania and Poland where Moscow deployed state-of-the art Iskander missiles last year.
Its proximity was no coincidence, according to Bronk, who said it was "just as calculated by the Americans" as the Russian jet flyby — albeit far less immediately dangerous.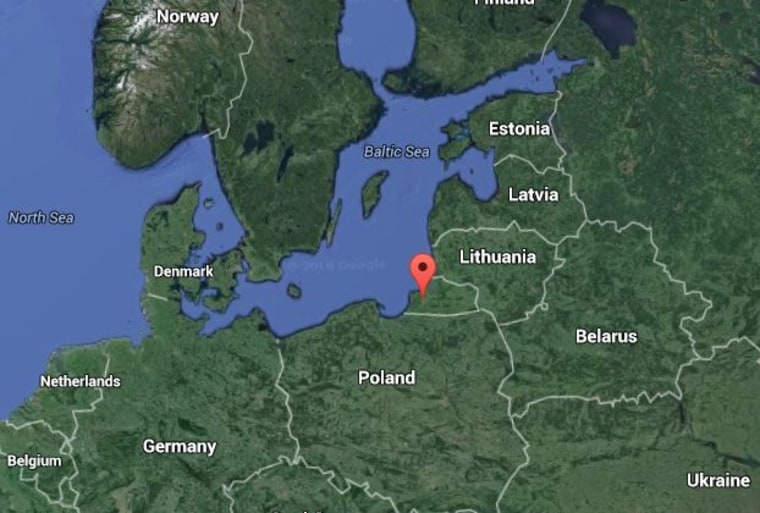 "The Russians do not like the Aegis system anywhere near its airbase," he said, referring to a combat system carried by the Donald Cook that its manufacturer describes as the "world's most advanced combat system."
This all comes against the backdrop of Russian President Vladmir Putin being unhappy about what he sees as a gradual creep by NATO, which in 2004 enveloped the former Soviet republics of Estonia, Latvia and Lithuania.
Not everyone agrees.
"The Russians like to equate NATO's defensive maneuvers on a tiny scale to their own enormous preparations for conflict," Giles said. "It's completely disingenuous."