A massive Russian missile attack pummeled cities across Ukraine on Thursday in the biggest wave of strikes in recent weeks.
Russian forces fired more than 120 missiles, Mykhailo Podolyak, an adviser to Ukrainian President Volodymyr Zelenskyy, said in a tweet.
The attacks intensified overnight, beginning with explosive drones on select regions before expanding to "air and sea-based cruise missiles launched from strategic aircraft and ships" in the morning, Ukraine's army chief, Gen. Valeriy Zaluzhny said in a post on his Telegram channel.
Kyiv Mayor Vitali Klitschko also used the messaging service to say that three people, including a 14-year-old girl were taken to hospital. In a later post, he said 40% of the country's capital was without power.
Air defense systems were activated in the city to fend off the ongoing missile attacks, according to the city's regional administration.
The widespread attacks were the latest in a series of Russian strikes targeting Ukraine's vital infrastructure, with many hitting civilian areas.
Moscow has launched similar attacks on a weekly basis since October, as it lost key regions following a successful Ukrainian counteroffensive that redrew the war's front lines.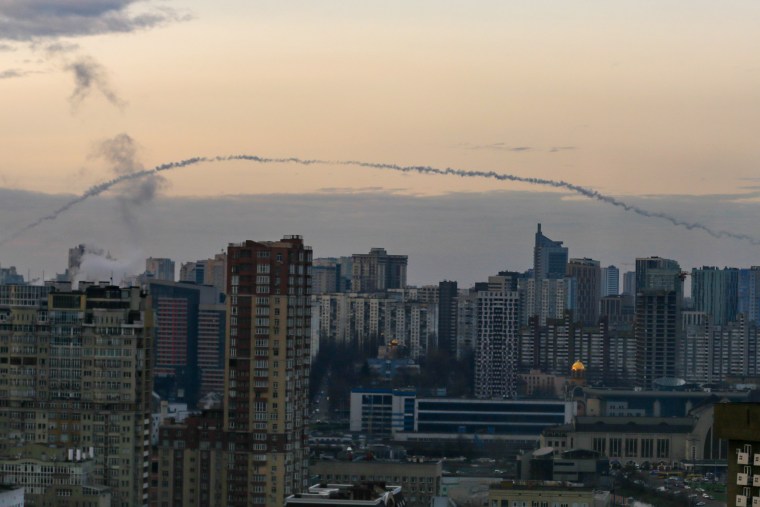 Zaluzhny said that 54 of the 69 incoming Russian missiles and explosive drones had been shot down across the country. Regional authorities, including in the northern Sumy region and the southern Mykolaiv province near the Black Sea, also reported that attacks were intercepted.
But some still reached their targets, disrupting power and water supplies. The barrage threatens to exacerbate an increasing humanitarian crisis across Ukraine amid harsh winter conditions.
Raining fragments of intercepted Russian missiles damaged two private buildings, an industrial facility and a playground in neighborhoods across Kyiv, according to city officials. No casualties were immediately reported.
Multiple explosions also took place in Kharkiv in the country's east, and in the city of Lviv near its western border with Poland, according to their mayors.
The blasts also left 90% of Lviv without power and halted all trams and trolley buses, and residents might experience water interruptions, Mayor Andriy Sadovyi wrote on Telegram.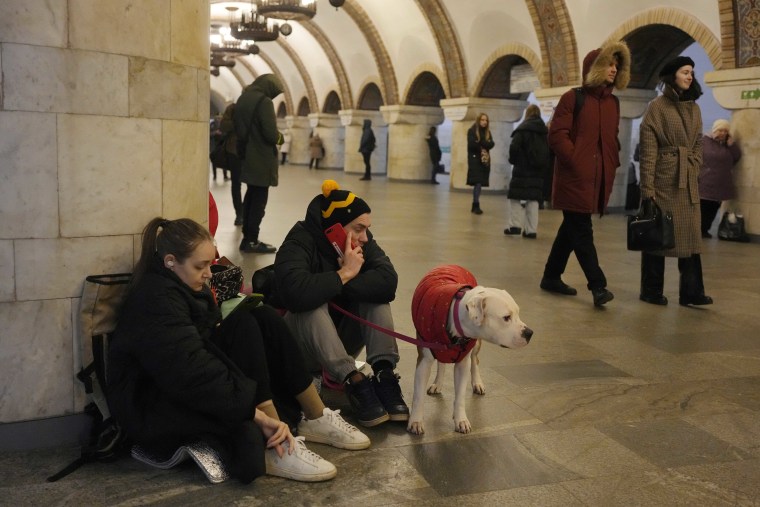 Authorities in Dnipro, Odesa and Kryvyi Rih braced for the attacks on Thursday, switching off electricity in their regions early in the day to minimize any damage to critical infrastructure if they were hit by Russian shelling.
The ongoing bombardment came as efforts for peace talks between Kyiv and Moscow gained no ground.
Earlier this month, the United States agreed to give a Patriot missile battery to Ukraine to boost its defense. The U.S. and other allies also pledged to provide energy-related equipment to help Ukraine withstand the attacks on its infrastructure.
Ukraine has said it will never cede its soil and has signaled it will not accept Moscow's conditions. Podolyak said Thursday that Russia was aiming to "destroy critical infrastructure and kill civilians en masse."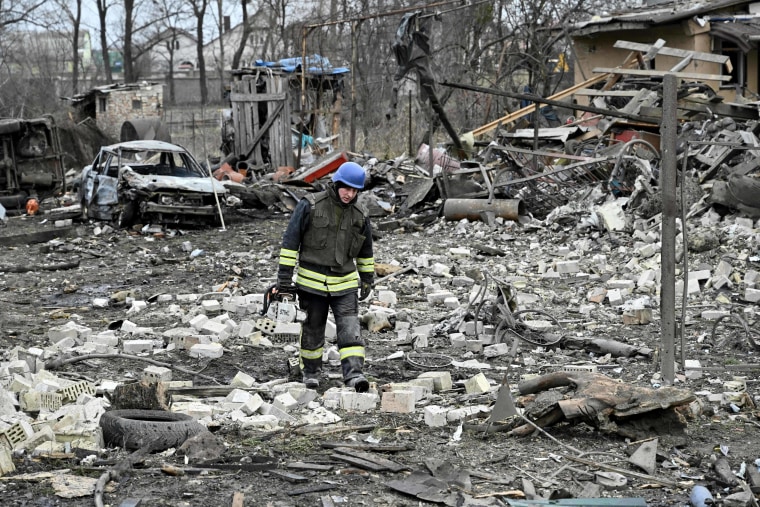 "We're waiting for further proposals from 'peacekeepers' about 'peaceful settlement,' 'security guarantees for RF' and undesirability of provocations," he wrote on Twitter, a sarcastic reference to statements from some in the West who urged Ukraine to seek a political settlement of the conflict.
Kyiv earlier this week announced it aims to hold a "peace summit" at the United Nations by February, but has said Moscow must submit to a tribunal to be tried for war crimes before it will directly engage with any talks to end the war.
Russian Foreign Ministry spokeswoman Maria Zakharova on Thursday dismissed the peace summit proposal as "delirious" and "hollow," slamming it as a "publicity stunt" orchestrated by Washington "that tries to cast the Kyiv regime as a peacemaker."
"It's an attempt to give a semblance of legitimacy to a meaningless discussion that will not be followed by any concrete steps," she said during a briefing.
The Kremlin has demanded Zelenskyy's administration and the West recognize its illegal annexation of around a fifth of Ukrainian territory as conditions for peace talks.