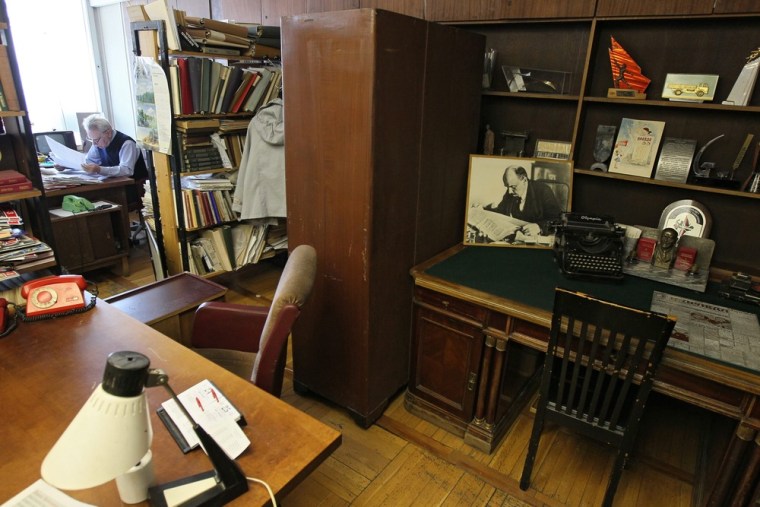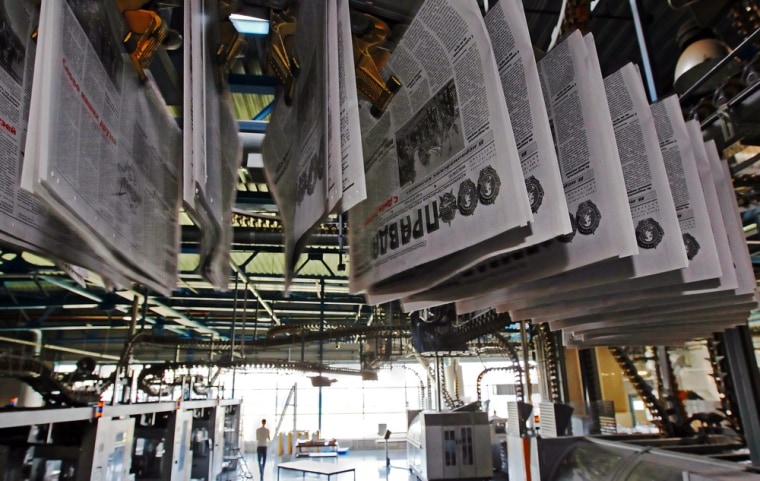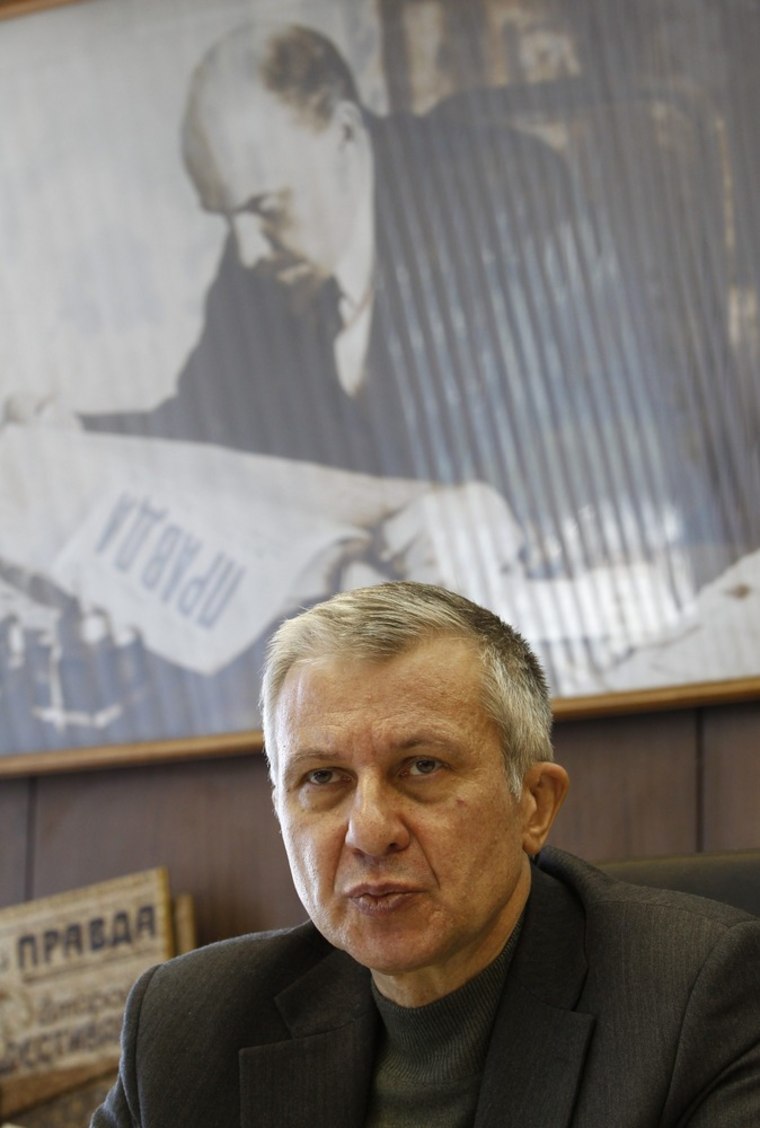 Reuters reports that the 100-year-old Russian newspaper is still 'urging the workers of the world to unite':
Times are hard. But its editor says that battling hostile authorities, the threat of closure and financial problems is how Pravda spent its early years after first appearing in St Petersburg on May 5, 1912, until the 1917 Bolshevik Revolution.
"In many respects our role and purpose has gone back to what it was before 1917," Boris Komotsky said in his office in Moscow's Pravda Street, a huge photograph of Soviet state founder Vladimir Lenin reading Pravda on the wall behind him.
"We are the opposition's main organ, fighting for power, for policy changes. We've gone though so many problems. Now each of the workers here is a hero. At times they've had to work without getting a paycheck."
There's a newspaper in America with the same name - in English. The Elkhart Truth, in northern Indiana, worked together with msnbc.com to produce the Elkhart Project, a yearlong series of reports about a region hit particularly hard by the recent recession.
•Sign up for the msnbc.com Photos Newsletter