CAIRO — A Russian passenger plane carrying 224 people crashed in a remote area of Egypt's Sinai peninsula Saturday, killing all on board, officials said.
The Egyptian government said the plane disappeared about 25 minutes after takeoff from the airport in Sharm el-Sheikh — a popular Red Sea tourist destination — en route for St. Petersburg.
The Airbus A321 operated by Metrojet had 217 passengers and seven crew on board. Deputy St. Petersburg Gov. Igor Albin said 25 children were among the dead, correcting earlier numbers from officials who had said there were 17.
Egyptian Air Force planes later spotted wreckage from the missing airliner close to al Hassana, in a mountainous area of the Sinai peninsula, according to a statement from the government, which said 45 ambulances had been dispatched to the crash site.
Both black boxes of the plane were later found, Egypt's civil aviation minister said at a news conference.
PHOTOS: Russia Plane Crash Debris Found in Egypt's Sinai Desert
As tearful relatives gathered at the St. Petersburg airport awaiting news of their loved ones' fate, Russia's embassy in Egypt tweeted that no passengers had survived the crash.
A woman named Olga Sheina, who was listed on the official flight manifest, posted a photo of a man and child — presumably her daughter, Anastasia, 3, and husband, Yury Sheina — to VK, a European social network popular in Russia, right before the pair's flight took off.
All three were listed as passengers.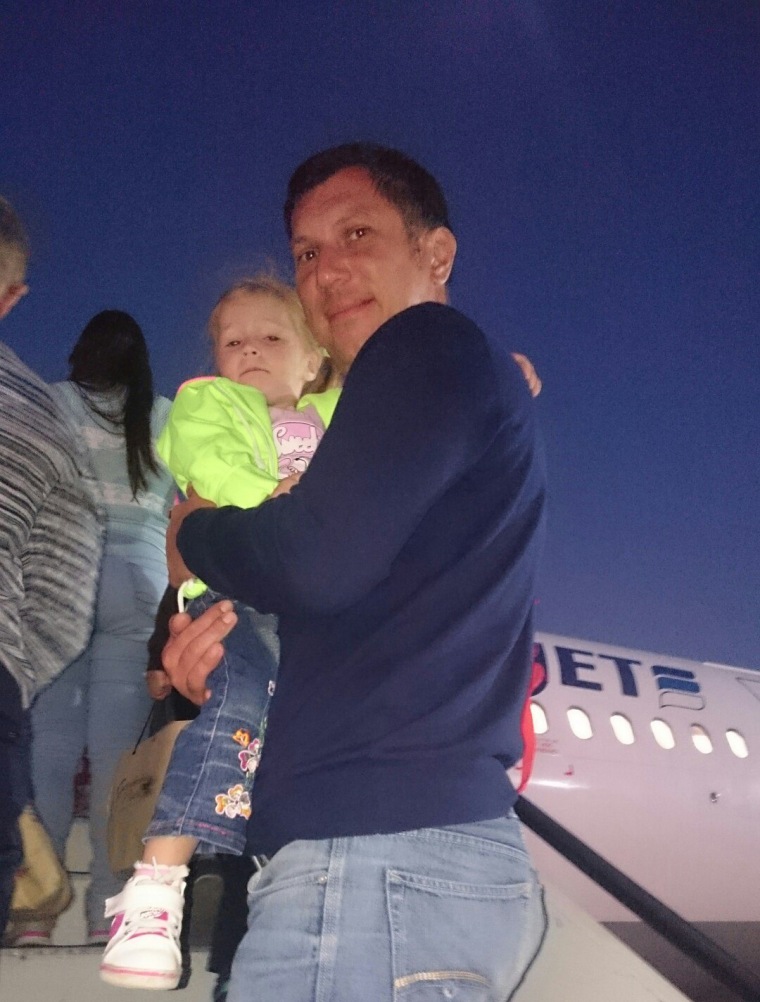 The Belarus Ministry of Foreign Affairs said one of its citizens was on board the plane. With the majority of the passengers as Russian nationals, Saturday's crash appeared to be the biggest aviation disaster in the country's post-Soviet history.
President Vladimir Putin declared a nationwide day of mourning and ordered government ministries to offer immediate assistance to relatives of those who died, Reuters reported.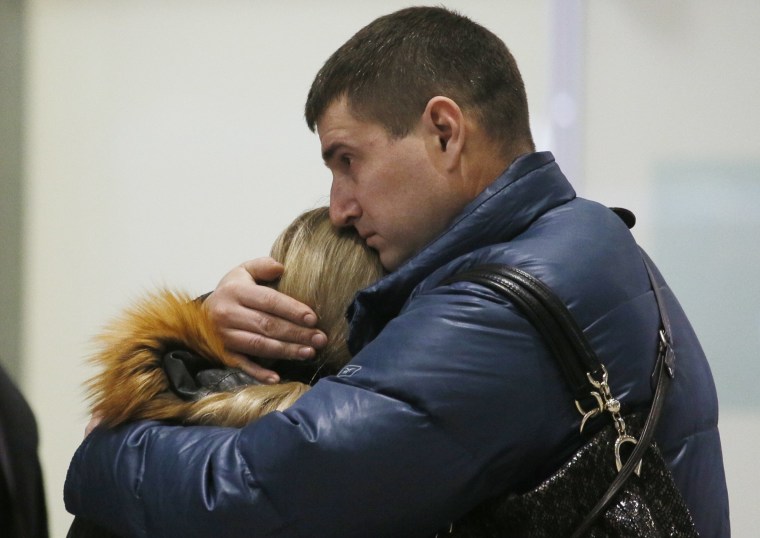 Airbus CEO Tom Enders expressed condolences to Putin in a letter Saturday, and said Airbus will work closely with Russian authorities.
Secretary of State John Kerry also offered his sympathies to those affected, while Israel's military offered assistance to Russia and Egypt if needed.
There was no immediate indication of what caused the crash. Egypt's Cabinet said in a statement that the Ministry of Civil Aviation sent an investigation team to the crash site, adding that it was "premature" to speculate on why the accident occurred.
Two of Europe's largest airlines, German carrier Lufthansa and Air France-KLM, said they would not fly over the Sinai peninsula until there was clarity about the cause of the crash, according to Reuters.
According to the Egyptian Ministry of Foreign Affairs, there were 214 Russian and three Ukrainian passengers aboard.
The first of the bodies were expected to be flown back to Russia on Sunday, Gov. Albin said. DNA samples were being taken from relatives to identify the victims.
The plane crashed in an area of northern Sinai where Egyptian security forces have been fighting a militant insurgency led by the local affiliate of ISIS, according to The Associated Press.
The militants in northern Sinai have not to date shot down commercial airliners or fighter jets. There have been reports that the fighters acquired shoulder-fired, anti-aircraft missiles, but those would only be effective against low-flying aircraft, the AP reported.
Russia's Investigative Committee said on its website that it has opened an investigation into the crash to examine whether any safety or operational rules were violated. It did not specify any suspects or charges but said an investigative team was headed to Egypt on Saturday.
Airbus said the A321 involved in the crash was produced in 1997 and had logged around 55,772 flight hours. The plane had been operated by Metrojet since 2012.
The A321, which has a fleet of more than 1,100 in operation around the world, has a good safety record, according to Reuters.
Airbus said it stands ready to provide "full technical assistance" to investigators and expressed sympathy to all affected by the crash.
According to the Metrojet, the Moscow-based airline was founded in 1993 and has nine planes which operate regular and charter flights.