ATHENS — A Russian man suspected of laundering at least $4 billion in criminal funds by switching them into the digital currency bitcoin has been arrested in Greece, police said on Wednesday.
Police sources identified the individual as Alexander Vinnik, 38. After a tip-off, he was arrested in a small beachside village in northern Greece, on a U.S. warrant, and police said the United States would seek to extradite him.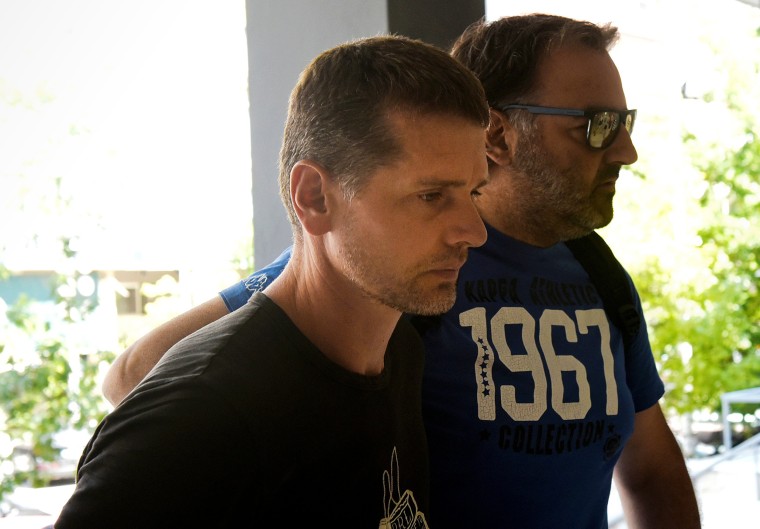 "Since 2011 the 38-year-old has been running a criminal organization which administers one of the most important websites of electronic crime in the world," police said in a statement, describing an alleged money laundering operation that "legalizes proceeds from illegal activities".
It was thought that "at least" $4 billion in cash had been laundered through a bitcoin platform since 2011, officials said. The platform had 7 million bitcoins deposited, and 5.5 million bitcoins in withdrawals.
Bitcoin was the first digital currency to successfully use cryptography to keep transactions secure and hidden, making traditional financial regulation difficult if not impossible.
The detainee was held on four counts of running an unlicensed money-transfer operation, conspiracy, money laundering in violation of 17 acts in the U.S. criminal code, and transactions in cash acquired through illicit means.
The Russian Foreign Ministry in Moscow said it had no information on the case.
In a separate prominent cybercrime case, the United States is seeking to extradite another Russian, Peter Levashov, from Spain. U.S. prosecutors have charged him with hacking offences, saying he operated a network of tens of thousands of infected computers used by cyber criminals.