MOSCOW — American military hardware was celebrated in Moscow this week, despite the current U.S.-Russia tensions, by those who remembered when the two world powers fought side by side.
The U.S. jeeps and trucks on display form part of the Engines of Victory exhibit in eastern Moscow, which is showcasing WWII-era military vehicles, weapons and clothes.
The U.S. provided thousands of the vehicles and armaments to the Red Army as part of the Lend-Lease program, which provided vital assistance in the Soviet Union's blood-drenched standoff with the Nazis.
Though the majority of the dozens of tanks, guns and motorcycles in the exhibit are of Soviet make, some machines come from Germany, Japan, Britain and the United States.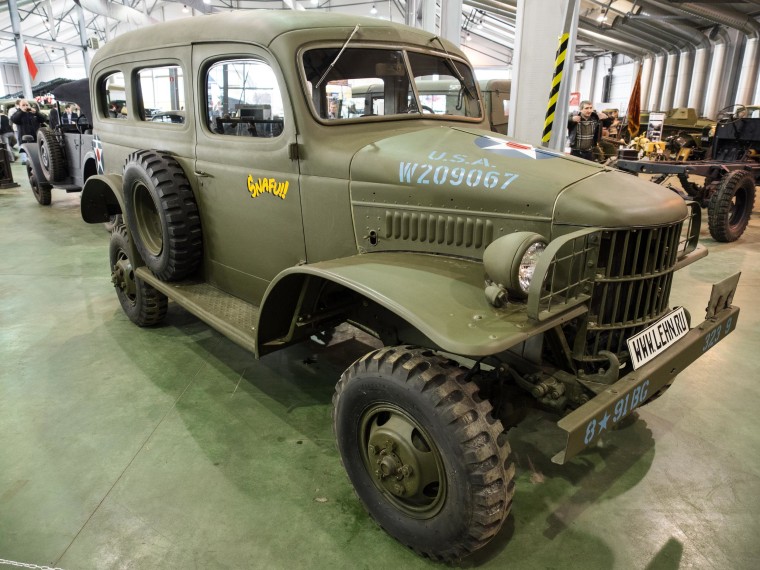 Among the vehicles on display are a Dodge WC-17, a Willys jeep and a Studebaker truck mounted with the Katyusha rocket launcher — the terror of the German army.
WWII enthusiasts in Soviet fatigues were everywhere at exhibition, but thankfully no blood was being spilled.
The crowds smiled, sang war-era songs and offered crash courses in automatic rifle assembly, while next to them, models displayed vintage 1930s and 1940s dresses on the catwalk. The Lend-Lease program included clothes, as well as tanks, which was an eye-opener for fashion-starved Soviet women at the time.
The Kremlin has increasingly been evoking Russia's WWII victory over Nazi Germany as pro-Russian separatists ramp up their battle for supremacy in neighboring Ukraine. Meanwhile, Ukrainian forces are frequently dubbed "fascists" by the government and in the largely pro-government news media.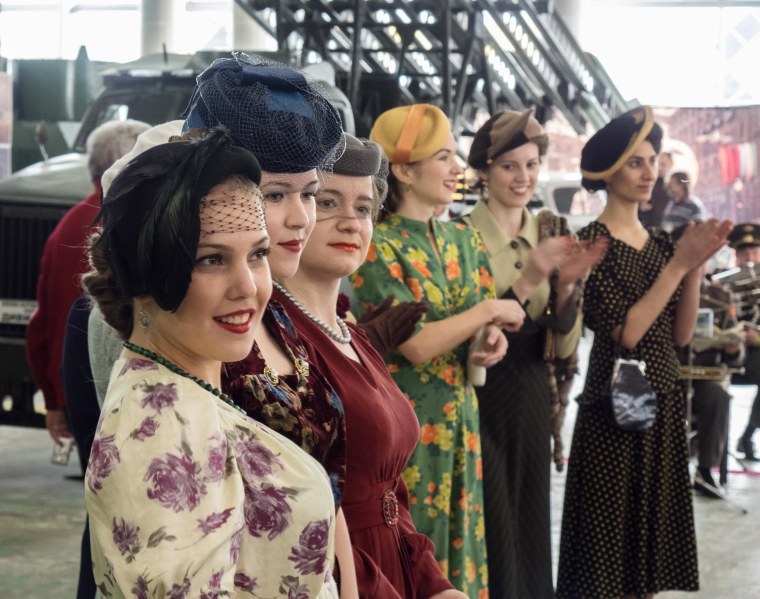 But the men who restore Studebakers and Dodges say they don't care about present-day politics.
"Some people come over to me to say: Why do you have an American car on display?" Dodge owner Vyacheslav Lehn told NBC News. "But we've been receiving equipment through Lend-Lease, and we've got to be grateful."
Lehn, however, was still susceptible to a mild form of America-bashing. "The Americans need to know that there was Lend-Lease, that we were allies once," he said.
He did not say whether the Russians could also use a reminder of their old alliance with the U.S. But his Dodge, displayed with a "U.S. Army" tag and a U.S. Air Force star on its side, does the job anyway.