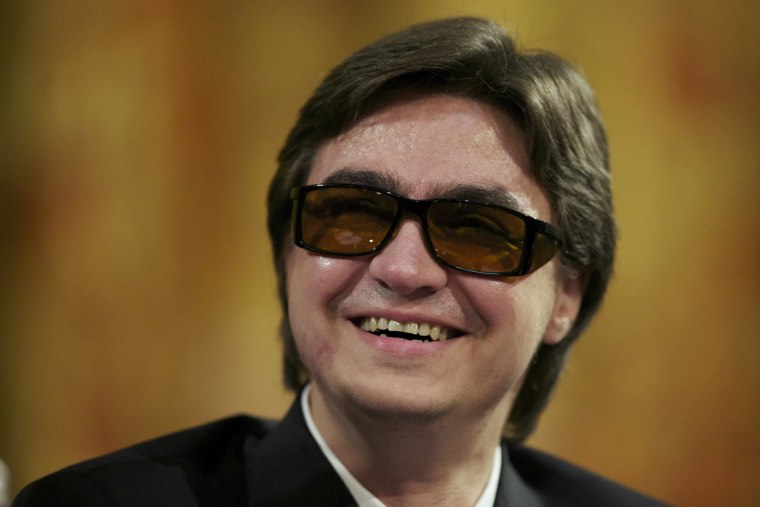 MOSCOW -- The artistic director of Russia's Bolshoi Ballet came face to face Wednesday with the men accused of almost blinding him in an acid attack.
In his first appearance at the trial of three people over the Jan. 17 attack, which exposed bitter rivalries at one of Russia's great cultural institutions, Sergei Filin wore dark glasses and did not look directly at the courtroom cage where the defendants sat.
"I immediately felt very strong pain," Filin told the Moscow courtroom, describing the attack near his Moscow apartment. "My eyes dimmed. I have never felt such pain in my life. I wouldn't like to speak of how I was falling, crawling in the dirt..."
Filin said he did not forgive his accused assailants, and demanded over $100,000 in compensation, including moral damages of $92,200 and $15,600 to compensate for material damages.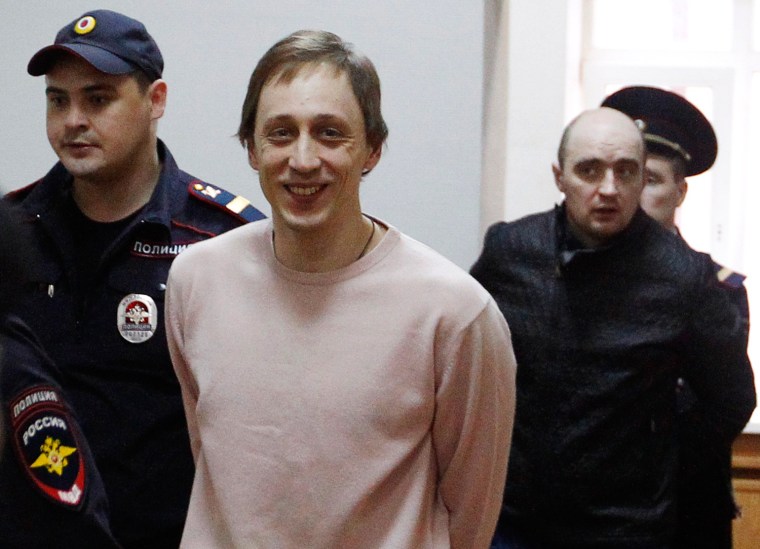 The three defendants include Pavel Dmitrichenko, a dancer at the Bolshoi Theater who could face up to 12 years in jail if convicted of organizing and staging the attack.
Dmitrichenko only briefly looked at Filin in court and spent much of the time in court going through papers. He has denied any role in the attack and his alleged accomplice, Yuri Zarutsky, said he acted alone. The third defendant, Andrei Lipatov, had denied accusations that he drove the assailant to and from the scene.
Related: