SEOUL, South Korea — This week's "nuclear button" Twitter storm between President Donald Trump and North Korean leader Kim Jong Un might be expected to have stirred fear on the streets of South Korea — which would likely suffer the worst devastation in a nuclear war.
But fear is hard to detect in Seoul, a modern, fast-paced city where people have long lived with the threat of conflict. The first week of a new year was no different. If anything, the atmosphere has been optimistic — especially as the country prepares to host next month's 2018 Winter Olympics in Pyeongchang.
Newspaper front pages carried headlines of potential talks between North and South, and shared space with stories that a once-suspended cross-border diplomatic hotline is up and running for the first time in nearly two years.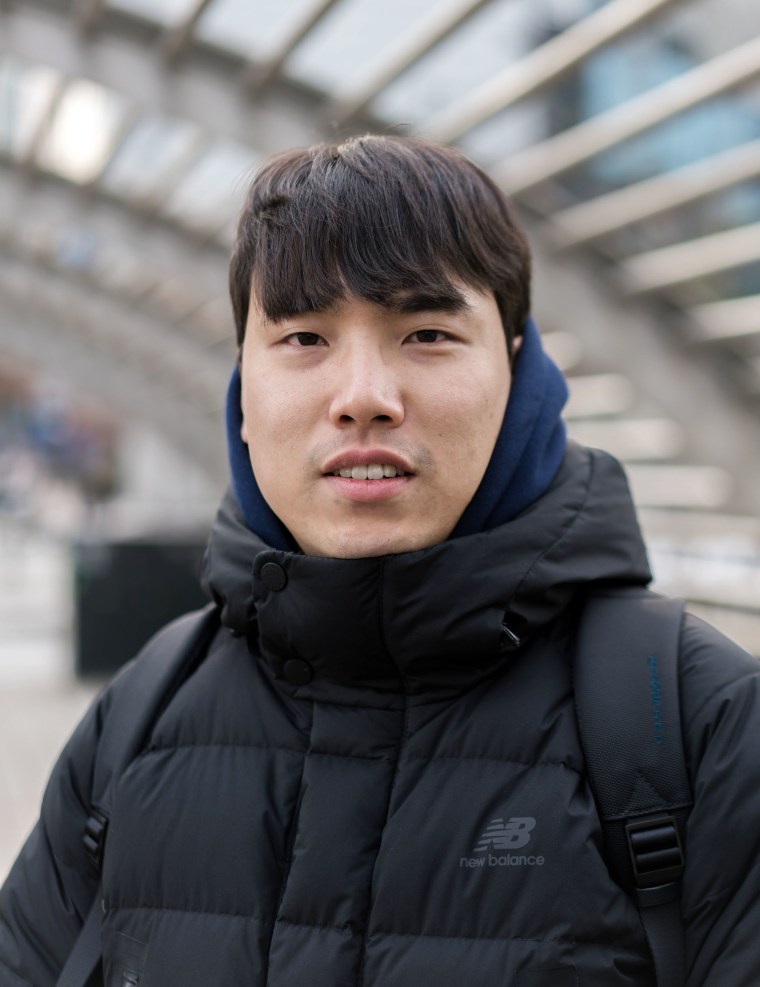 There has been less coverage of Trump's outbursts, which began when Kim used his New Year address to threaten America by saying he has a "nuclear button" on his desk. Trump responded on Twitter that he also has a button, and it's "much bigger & more powerful."
Some South Koreans, despite Trump's bluster, still see Kim as the more dangerous wild card.
"The biggest threat is North Korea, of course," said Moon Ji Myung, 28, as he walked over a bridge crossing the Cheonggyecheon Stream in central Seoul. "Also, because America is our ally, we should view their actions positively."
Moon, who hopes to get into the real estate business, did admit that Trump's tweet about the size of his imaginary button wasn't "smart." Even though Trump is an ally, Moon said, if a bomb is dropped anywhere, it will be on the Korean Peninsula.
The Koreas are still officially at war after the Korean War ended more than six decades ago in an armistice but not a peace treaty. The two neighbors are separated by a heavily guarded border, just 34 miles north of Seoul, known as the Demilitarized Zone (DMZ).
Tensions mounted between the North and the U.S. last year as Pyongyang tested more missiles and nuclear weapons. The U.S. responded by strengthening sanctions against the North, increasing military shows of force and enhancing regional defenses.
Throughout it all, Trump publicly criticized Kim — most memorably taunting him as "little rocket man."
For now, South Korea has chosen to focus on a potential new thaw in relations. In the New Year address, Kim hinted at talks over sending a team across the border to the Winter Olympics. Seoul responded quickly, offering a Jan. 9 meeting, without conditions, at the truce village of Panmunjom in the DMZ, and the North accepted.
On the agenda will be the games and "other issues of mutual interest," South Korea's Unification Ministry spokesman Baek Tae-hyun said Friday.
Such progress is what small business owner Go Young Ho, 50, was hoping for. As a traditional Korean taffy maker in the shopping district of Myeongdong, his candy stand relies on tourism to survive. And when tensions are high, business can suffer.
Last year, after the U.S. deployed an advanced missile defense battery known as THAAD to the Korean Peninsula, the streets of Myeongdong grew quiet. The Pentagon insists the battery is solely for the defense against North Korea's missile threat.
"It was a very difficult time for many shop owners here," said Go.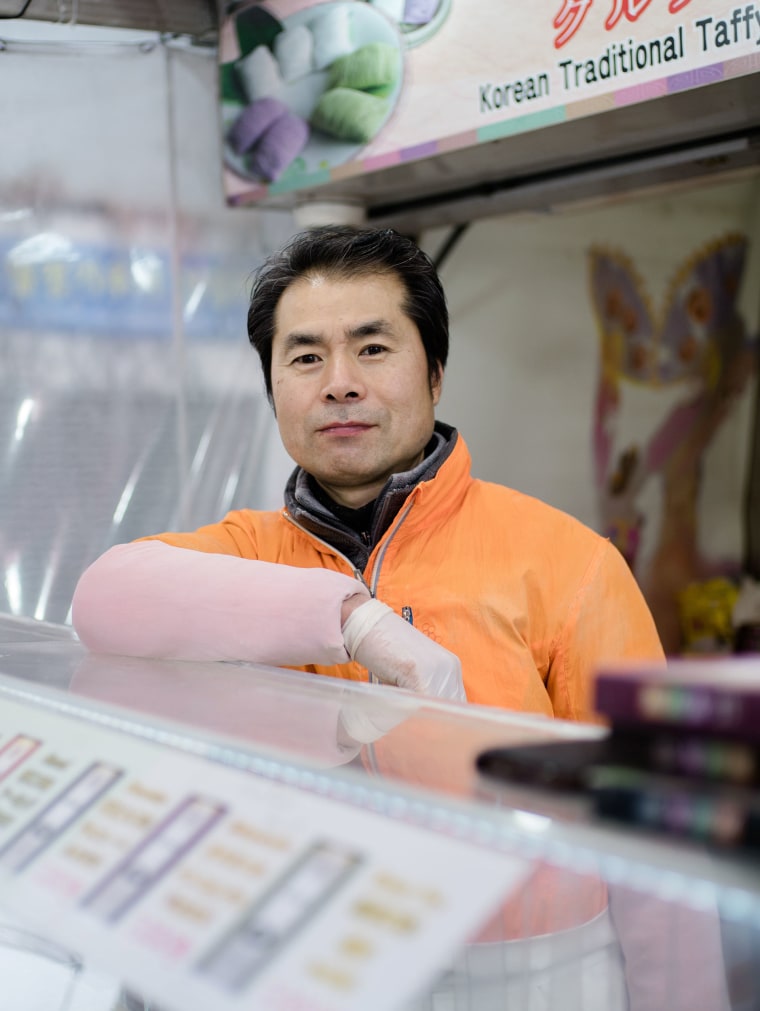 China, which in recent years has accounted for about half of all tourism to South Korea, claimed THAAD's powerful radar would be used to spy on its territory and banned group tours.
Although friction between Washington and Pyongyang has been more tangible under the Trump administration, Go places most of the blame on Kim.
"He is still a kid," said Go. "He doesn't think about world peace. He only thinks about his needs. If someone was to press the nuclear button, it would be Kim."
Go, however, may be able to relax about losing sales for a little while.
In another potential thaw on Thursday, Trump and his South Korean counterpart, Moon Jae In, agreed in a phone call to halt annual joint military drills during the Winter Olympics.
Moon originally proposed the delay to ensure North Korea doesn't interrupt the games. And with prospects raised that Pyongyang may be able to send a team of competitors, Moon could be closer to achieving his dream of an "Olympics for Peace."
Related: North Korea's proposed talks don't mean Kim will give up nukes
The Pentagon said the U.S. had chosen to "de-conflict" the start of the annual joint drills with South Korea "in the spirit of the Olympic Games."
However, the State Department this week said the U.S. had no plans to shift its broader policy of refusing to negotiate with the North unless Pyongyang is willing to talk about giving up its nuclear weapons. That doesn't appear to be an option for Kim, who said in his Jan. 1 address that he intends to keep building missiles and bombs.
And that standoff leaves more room for Trump to blast away on Twitter.