An American college student who vanished over the weekend in Bermuda was found dead on Monday, authorities said.
James Howard, acting assistant commissioner of the Bermuda Police Service, told reporters that the body of 19-year-old Mark Dombroski was found in a moat roughly one mile from the restaurant and bar where relatives last saw him just after midnight on Sunday.
A freshman, Dombroski had been in Bermuda to compete in an international rugby tournament on Thursday with St. Joseph's, a Jesuit university in suburban Philadelphia. He was scheduled to return home on Sunday.
"Foul play is not ruled out right now," Howard said, adding that forensic specialists were still examining the scene and the body.
Surveillance footage captured Dombroski walking on a street a half-mile from the Dog House, a bar where he was last seen. It was roughly an hour after he'd left, and he was alone and talking on a cell phone, the police service said in a separate statement.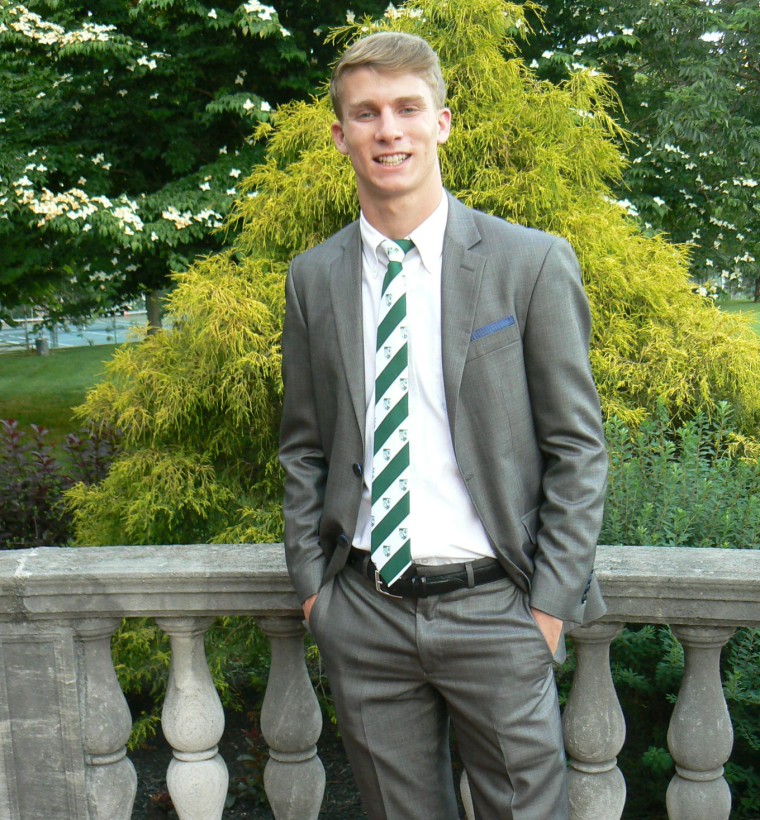 \
After a relative reported Dombroski missing at 9:39 a.m. local time (8:39 a.m. ET) Sunday morning, a team of 21 police officers and 15 military personnel conducted a grid search in a residential area east of the Dog House, Howard said.
A police sergeant found the teen's body, Howard said.
"We continue to appeal for witnesses and anyone with information on the last known whereabouts of 19-year-old Mark Dombroski," Howard said.