In a case as eccentric as the man at the heart of it, the remains of the famed surrealist Spanish artist Salvador Dalí were exhumed on Thursday night following a paternity claim by a tarot card reader.
Dalí, who died in 1989 at the age of 84, is buried under the crystal dome of the Dalí Theatre Museum in Figueres in the north of Spain, around 90 miles outside of Barcelona. His tomb lies where the theater's stage used stand.
Experts successfully removed biological samples from the surrealist artist's body, a court spokeswoman told The Associated Press.
"We oppose this decision," said Imma Parada, spokeswoman for the Dalí Museums and Foundation. "We appealed but haven't received an answer yet. In parallel, we presented an alternative schedule because the decision said that the exhumation had to take place today in the morning. We suggested it take place during closing time and this was accepted."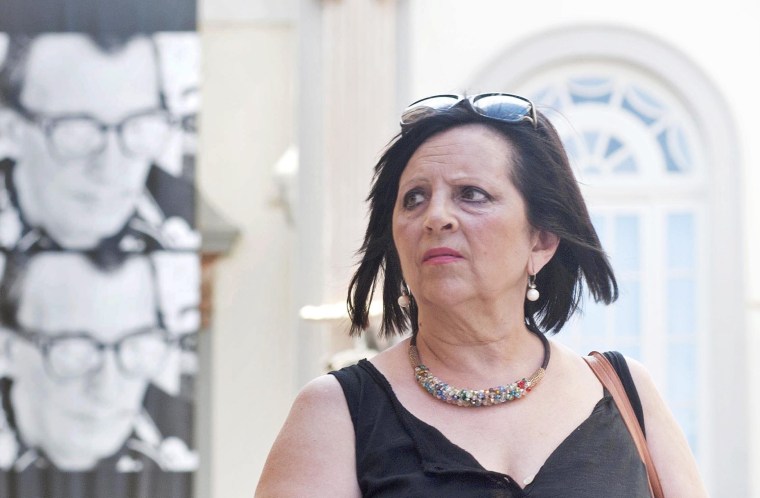 The woman who says Dalí was her father, Maria Pilar Abel, was born in 1956, and claims her mother had an affair with the painter in the 1950s while she was working for his family. She has been fighting to have Dalí recognized as her father since 2007, according to Spain El Pais newspaper.
"I know about this because my grandmother told me," she said in late June after the court decided in her favor. "The only thing that can dictate if I am the daughter of Salvador Dalí is DNA."
The court ruled that the DNA tests were necessary to make a genetic comparison with Dalí due to a lack of other biological or personal remains. Dalí has no other children and bequeathed his estate to Spain after his death.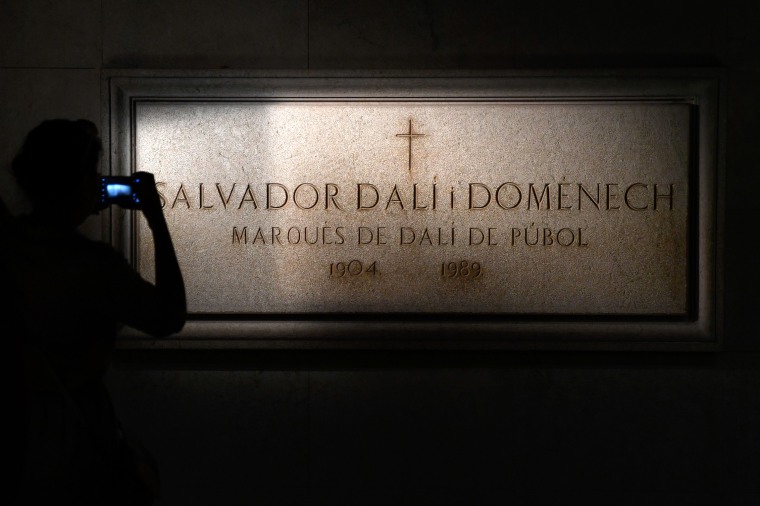 The foundation didn't know how long it would take to know the results of the DNA test, but said that it would be in time for the next trial in the paternity case scheduled for September.
Dalí, whose appearance was marked by a long waxy mustache, is perhaps best-known for his 1931 painting. "The Persistence of Memory," featuring melting clocks. He is also known for his films, performance art, sculpture and writing.