RIYADH — Former Saudi Foreign Minister Prince Saud al-Faisal died on Thursday, Saudi Arabian sources and media close to the kingdom's ruling family reported, two months after he was replaced following four decades in the job.
Prince Saud, who was 75, was the world's longest-serving foreign minister when replaced on April 29 by Adel al-Jubeir, the then-ambassador to Washington. The Al-Arabiya channel, which is close to King Salman's branch of the ruling family, confirmed the news.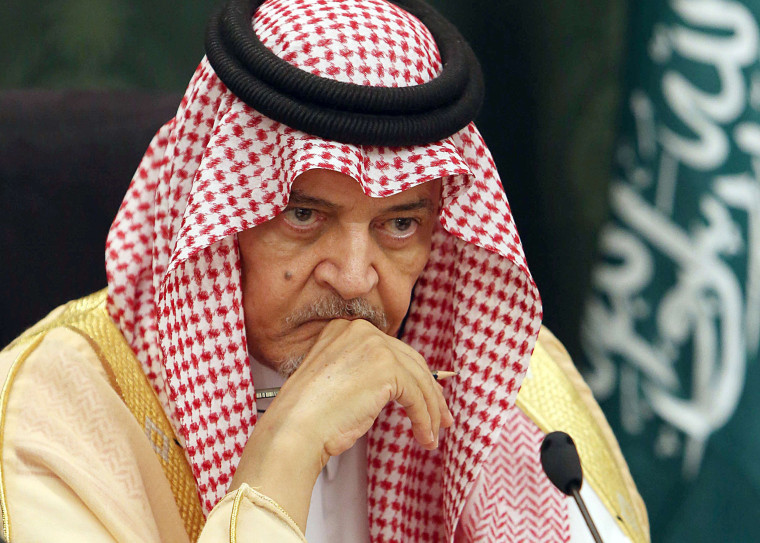 Prince Saud retained an influential position in Saudi foreign policy circles even after his replacement, serving as an official adviser to King Salman, who took power in January, and was sometimes present when foreign leaders met the monarch.
In Washington, President Barack Obama expressed his deep condolences on Prince Saud's death.
"As the world's longest-serving foreign minister, Prince Saud witnessed some of the most challenging periods in the region. At each turn, he advanced the goals of peace, whether negotiating the end to Lebanon's civil war or helping to launch the Arab Peace Initiative," Obama said in a statement.
Even before the 2011 "Arab Spring," when Saudi Arabia faced unprecedented tumult throughout the Middle East, Prince Saud was a significant player in regional diplomacy, a landscape that had changed radically since he was appointed in October 1975.
Egypt and Israel had not yet made peace, Yasser Arafat led the Palestine Liberation Organisation from shell-pocked refugee camps in Lebanon, Iran's shah ruled from his Peacock Throne, and in Iraq, a young Saddam Hussein was plotting his path to power.
Prince Saud's tenure covered Israeli invasions of Lebanon in 1978, 1982 and 2006, the Palestinian intifadas that erupted in 1987 and 2000, Iraq's invasion of Iran in 1980 and Kuwait in 1990, and a U.S.-led coalition's occupation of Iraq in 2003