Saudi Arabia has doubled down on its claims that Iran was responsible for a missile attack on Riyadh, its capital, calling for stiff sanctions on a regional rival it accuses of spreading extremism and terrorism.
In an interview with CNBC's Hadley Gamble in Riyadh on Thursday, Saudi Foreign Minister Adel al-Jubeir also said the world should be reassured by a sweeping corruption crackdown that has already netted high-ranking princes and business leaders.
Al-Jubeir called Iran an "outlaw state" that is "on a rampage," adding that it should face sanctions over its ballistic missile program, its support for the powerful Lebanese militia and political party Hezbollah, and its role in other conflicts such as the war in neighboring Yemen.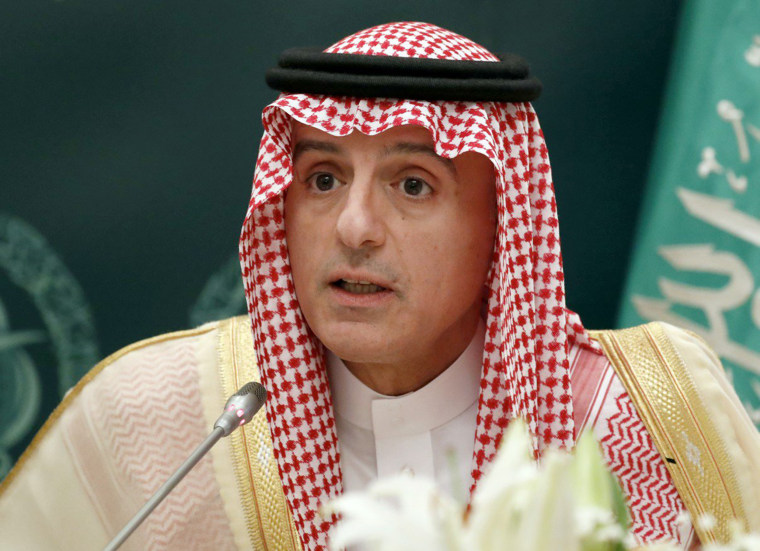 "Iran is all over the place in a very negative and hostile way," he said. "The whole world is determined to push back against Iran."
Al-Jubeir was speaking five days after a ballistic missile fired from Yemen toward Riyadh was shot down by Saudi defense forces. A Saudi-led coalition is fighting Iran-linked Houthi militants in Yemen, a conflict that has led to one of world's worst humanitarian crises.
"We hold Iran responsible for this — they're the ones that provided the missiles," al-Jubeir said. "We believe this could be considered an act of war."
Asked if Saudi Arabia, a Sunni Muslim monarchy, was heading for a war with the Shiite republic, he said, "I hope not."
"A sizeable amount of our budget, we discovered, was being stolen"
He added that he would not "comment on rumors" that Saudi Arabia was working with Israel against Hezbollah.
Saudi Arabia and Israel do not have diplomatic relations, although the two face a common enemy in Iran. Shortly after the interview with CNBC, Saudi Arabia ordered its citizens out of Lebanon amid worsening tensions between their two governments.
Al-Jubeir added: "Iran is an outlaw state … the No. 1 state sponsor of terrorism. The evidence is irrefutable that Iran has assassinated diplomats around the world … [and] needs to be held accountable for the mischief it is causing."
Iran denies any direct aid to Yemen's Houthis, and its foreign minister, Javad Zarif, on Tuesday hit back at Saudi Arabia's claims, accusing it of "wars of aggression, regional bullying, destabilizing behavior and risky provocations."
Al-Jubair is one of the few Saudi officials to have spoken openly since the region was rocked by a crackdown on corruption ordered by Saudi Arabia's young Crown Prince Mohammed bin Salman, who says he is determined to remodel the country into a modern state that is less economically dependent on oil.
Related: Prince Aims to Rebrand Saudi Arabia From 9/11 Hotbed of Extreme Islam
Eleven top princes and four ministers were among those rounded up Saturday according to Al Arabiya, including Prince Alwaleed bin Talal, one of the Middle East's richest people and an investor in Twitter, Apple, Citigroup, and the Four Seasons, Fairmont and Movenpick hotel chains.
Saudi Arabia's attorney general said Thursday that a total of 201 people remained in detention after the sweep, suspected of embezzlement and corruption worth $100 billion.
Al-Jubeir denied there was a lack of transparency, and said there was evidence that senior figures had taken large amounts of money from public funds.
"Under our legal system we don't publicize names until after the verdicts are out," he said, adding that "individuals will have trials in accordance with our laws and they will be held accountable."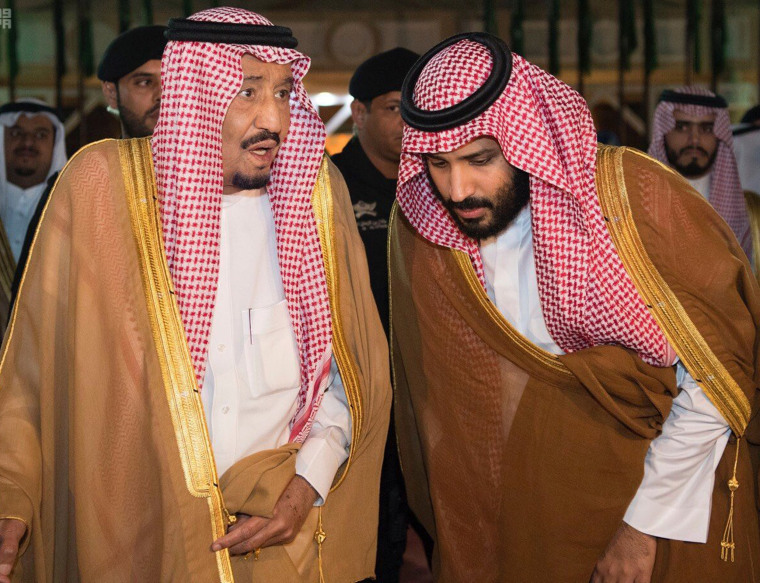 Salman "has made it very clear that no prince, no minister or high-ranking official is immune from corruption charges," he said. "A sizable amount of our budget, we discovered, was being stolen. You cannot have effective, transparent government. Money was stolen from the public treasury, and that robbed the country of the ability to invest it for the good of its people."
He said the world should look favorably on the detentions. "I think it will increase investor confidence in Saudi Arabia. … It shows that we have adopted a zero tolerance policy on corruption."
President Donald Trump has applauded the crackdown, posting on Twitter that the crown prince and his father, King Salman, "know exactly what they are doing."
Related: 'Davos in the Desert' Offers Glimpse of Changing Saudi Arabia
"Some of those they are harshly treating have been 'milking' their country for years!" Trump wrote Monday.
The State Department issued a more qualified message of support, saying in a statement: "We continue to encourage Saudi authorities to pursue the prosecution of people they believe to be corrupt officials. We expect them to do it in a fair and transparent manner."