Ladies, start your engines.
Saudi Arabia's king issued a decree on Tuesday allowing women to drive, which would end a longstanding ban on female motorists in the ultra-conservative country.
The Saudi Ministry of the Interior said the decree means women will be allowed to drive in 10 months. Saudi Arabia is the only country in the world that prohibits women from driving.
The state-run Saudi Press Agency and state TV reported the news late Tuesday evening local time, saying a royal order was issued for both men and women to be issued drivers' licenses. A committee will be formed to look into how to implement the new order.
U.S. State Department spokeswoman Heather Nauert told reporters that the department was pleased with the announcement and that lifting the ban is a good sign. The White House said President Donald Trump commends the kingdom on the decision.
"This is a positive step toward promoting the rights and opportunities of women in Saudi Arabia," the office of the White House press secretary said in a statement.
Saudi Arabia has consistently been ranked as one of the worst countries for gender equality. Women there are forbidden to wear clothes or make-up that "show off their beauty," must limit the amount of time they spend with men who aren't family members and are not allowed to use public swimming pools.
Saudi women's rights activists have been pushing for the right to drive for decades, saying it represents their larger struggle for equal rights under the law. Saudi women remain largely under the whim of male relatives due to guardianship laws.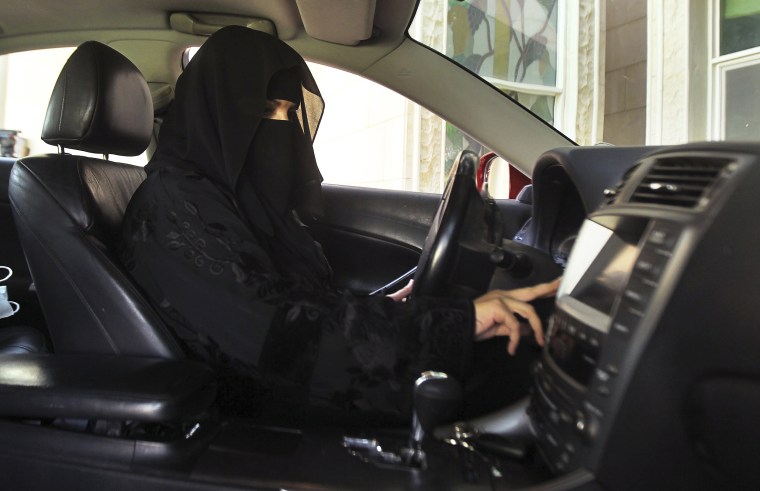 In May 2011, prominent Saudi women's rights activist Manal al-Sharif was arrested and spent more than a week in jail after she posted a YouTube video of herself driving. But that arrest inspired a campaign a month later in which around 70 women got behind the wheel.
Then thousands of women signed a petition in 2013 to allow women to drive.
Since 2015, King Salman bin Abdulaziz Al Saud and his young son and heir, Crown Prince Mohammed bin Salman, have already been testing the waters, allowing women into the country's main stadium in the capital, Riyadh, for national day celebrations this month. The stadium had previously been reserved for all-male crowds to watch sporting events.
In 2015, the year King Salman's reign began, Saudi women were allowed for the first time to vote in local council elections and stood in as candidates.
And in November 2016, Prince Alwaleed bin Talal, who does not hold an official government position, urged that the ban be lifted, saying: "Stop the debate: Time for women to drive."
Saudi Arabia's ambassador to the United States, Prince Khalid bin Salman, said in a statement that "the issue of women driving was never a religious or a cultural issue" and that Islam does not forbid women from driving. "This was a societal issue," he said.
"Today, we have a young and vibrant society and the time had come to make this move," the ambassador said.
Khalid bin Salman told reporters in Washington, D.C. on Tuesday that the change marks "a historic, big day in our kingdom."
He said that women will not have to be accompanied by a guardian to drive nor do they have to ask for permission from a guardian to drive, and any woman that has a driver's license in any other Gulf country will be allowed to drive in Saudi Arabia.
"This is a huge change, a huge step," he said. "Now we have women driving which is not just a social change but it's part of the economic reform, because in order to increase the women participation in the work force, women need to drive themselves to work."