RIYADH, Saudi Arabia — While Donald Trump's recent victory sent ripples of alarm through much of the world, one longstanding U.S. ally is cautiously hopeful about the president-elect: Saudi Arabia.
Saudi officials rarely respond to requests for comment, but the sentiments at the highest levels of the kingdom were that Trump and the Republican Party's policies were in line with the kingdom's priorities on Iran and regional security.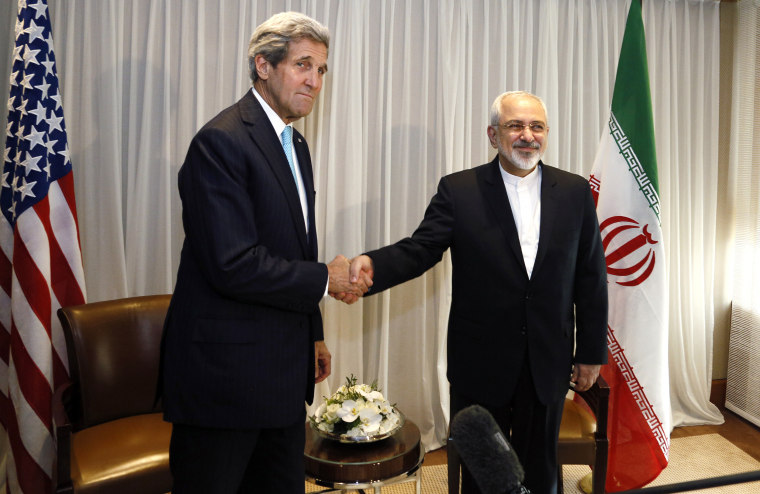 Many Republicans opposed the 2015 nuclear deal President Barack Obama struck with Iran — Saudi Arabia's arch rival — which Riyadh blames for fomenting unrest throughout the Middle East.
Many Saudis felt betrayed and marginalized after Washington signed the pact, which is seen to have empowered Tehran and lent it international legitimacy.
Trump has called the agreement "the worst deal ever negotiated" and has promised to make scrapping it "Number one priority."
Trump's comments on Muslims and his lack of any foreign policy experience have alarmed some Saudis.
Related: Meet the Man Fighting to Be King of Solar in Land of Oil
However, top officials have expressed confidence that Trump will push for a return to traditional cooperation, after nearly eight years of President Barack Obama, who has been widely seen as withdrawing from the region and some of its longstanding alliances.
King Salman's message of congratulations to Trump, sent hours after the election, made explicit mention of the "historical deep-rooted close relations" between the two countries.
Sadad Al-Husseini, former executive vice president and board member at state-owned oil giant Aramco, reflected the feelings of several senior Saudis spoken to by NBC News this week.
"Without sound leadership provided by the next American president, the whole world, not only the Middle East, will slide toward more tension and confrontations"
George W. Bush "was a disaster," he said. Saudi Arabia was opposed to Bush's 2003 invasion of Iraq and the subsequent violence, chaos and increased Iranian influence in the country caused genuine dismay.
He added: "Obama hasn't achieved anything. Trump is a businessman, he knows how to make a deal. And we can make a deal."
Saudi Arabian political analyst Ahmad Al-Ibrahim was more forceful in his support for Trump, saying Obama had "betrayed" the country.
He described the president-elect as someone who could be trusted to sit down and negotiate with the kingdom. Trump is "a genuine man who comes to you and says, 'I hate you but come, let's talk and come to an agreement,'" according to Al-Ibrahim.
He added: "America was weaker a week ago [before the election] and today it is stronger."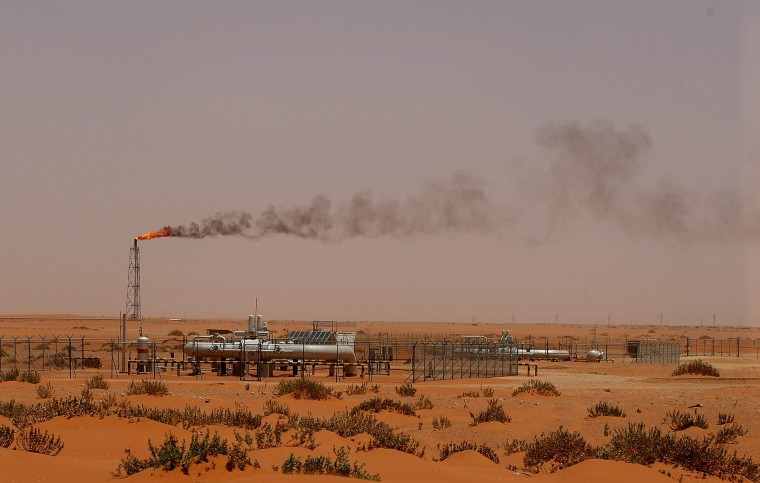 Obama's perceived inaction in Syria has also angered many in the region, including Saudi Arabia, which is backing rebels fighting the Syrian government.
In 2012, Obama had said his "red line" with the Assad regime was the use of chemical weapons. But months later, Assad's forces reportedly killed close to 1,500 people in a chemical-weapons attack — but Obama did not retaliate militarily, which angered many in the kingdom.
Saudi officials were also dismayed by what they saw as a U.S. betrayal of a long-time ally, the former Egyptian President Hosni Mubarak. The now-imprisoned military leader was toppled at the beginning of the Arab Spring in 2011, and many in the kingdom are cautiously optimistic that Trump would be a president more likely to support a long-time ally in need.
But while they were hopeful, Saudis were taking a "wait and see approach" to the new president's policies regarding international relations, according to Hoda Al-Helaissi, a member of Shura Council and vice chair of its foreign policy committee.
Among the outstanding issues is JASTA — legislation allowing U.S. citizens to sue foreign countries for alleged sponsorship of terrorism that was opposed by Obama, but supported by Republican as well as many Democrats.
Prince Turki Al-Faisal, the former director of the Saudi Arabia General Intelligence Directorate and ex-ambassador to the U.S., spelled out the concerns many in the kingdom feel in a recent speech in Washington.
"After seven years the Arab-Israeli peace process is at a standstill, al Qaeda terrorism has been replaced by ISIS terrorism," he said at the 2016 Arab-U.S. Policymakers Conference on Oct. 26. "The situation in Iraq, Syria, Afghanistan and Yemen are in shambles. Iranian regional bullying is shamelessly escalating."
He added: "Without sound leadership provided by the next American president, the whole world, not only the Middle East, will slide toward more tension and confrontations."