DUBAI — Saudi Arabia's elderly King Abdullah bin Abdul-Aziz was admitted to a hospital on Wednesday for medical tests, state media reported. King Abdullah, who took power in 2005 after the death of his brother King Fahd, is thought to be 91, although official accounts are unclear. He has undergone surgery in the past few years related to a herniated disc.
"King Abdullah bin Abdul-Aziz, may God keep him, entered today, Wednesday, ... the King Abdul-Aziz Medical City of the National Guard in Riyadh to undergo some medical tests," a royal court statement said, according to state news agency SPA. Abdullah named his half-brother, Prince Salman, 13 years his junior, heir apparent in June 2012 after the death of Crown Prince Nayef bin Abdulaziz.
In November 2012, the king underwent an 11-hour operation at the same Riyadh hospital. He had a similar operation in October 2011 and had back surgery twice in the United States in 2010 for a herniated disc, spending three months outside Saudi Arabia recuperating.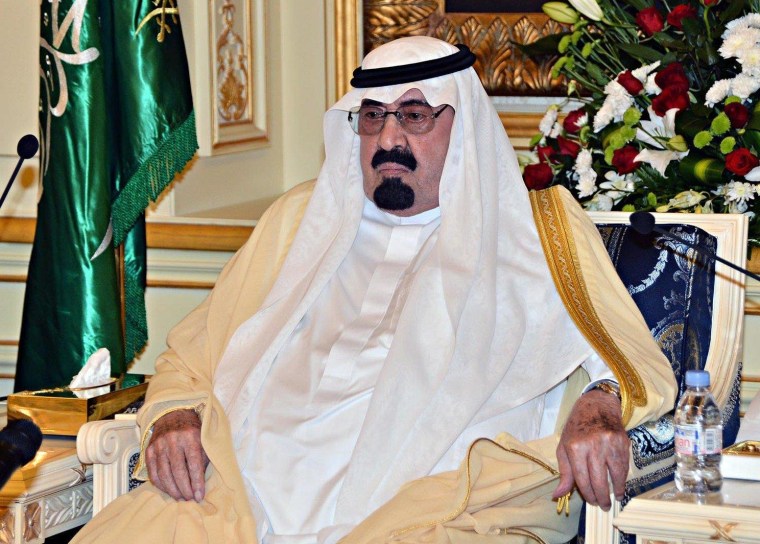 IN-DEPTH
�— Reuters