CAIRO — The U.S. on Thursday announced sanctions against 17 Saudi Arabian officials over the killing of Washington Post contributor Jamal Khashoggi at the kingdom's consulate in Istanbul.
The news followed Saudi Arabia's top prosecutor recommending the death penalty for five suspects in the murder of the former regime insider who became a critic of Saudi Arabia's de facto ruler Crown Prince Mohammed bin Salman.
The U.S. sanctions fall under the Global Magnitsky Human Rights Accountability Act that allows the government to target perpetrators of human rights violations with sanctions, and will block any property or interests in property the individuals have within or transiting U.S. jurisdictions.
Among those sanctioned are Saud al-Qahtani, who as a senior Saudi government official went on record saying he never acts without the direct approval of Prince Mohammed; Maher Mutreb, al-Qahtani's subordinate and Saudi Consul General Mohammed Alotaibi.
Al-Qahtani was part of the planning and execution of the operation that led to the killing of Khashoggi in the Saudi consulate in Istanbul, the U.S. treasury department said in a statement. The operation was then coordinated and executed by Mutreb, it added.
"The Saudi officials we are sanctioning were involved in the abhorrent killing of Jamal Khashoggi," said Treasury Secretary Steven Mnuchin in a statement. "These individuals who targeted and brutally killed a journalist who resided and worked in the United States must face consequences for their actions."
Earlier, prosecutor Saud Al-Mojeb told journalists that 21 suspects had been arrested in connection with the case, of which 11 were charged with his killing.
In comments carried live on Saudi television, he said five suspects had confessed to the murder and recommended they be sentenced to death. Al-Mojeb added the court would continue its investigation into the other suspects.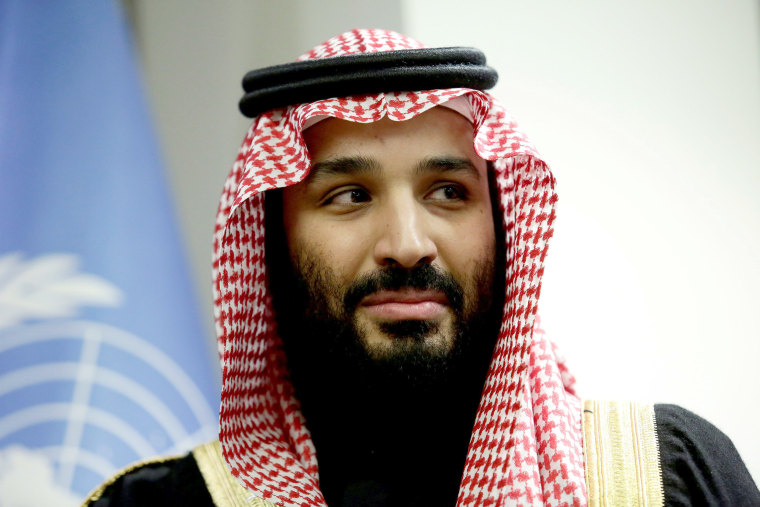 Khashoggi was killed after he entered the consulate in Istanbul on Oct. 2.
U.S. officials have said they take the journalist's death "very seriously" and pledged to get to the bottom of what happened inside the consulate, while at the same time stressing what they say is Saudi Arabia's key role on combating terrorism and fighting Iran's influence in the Middle East.
President Donald Trump has also said he does not want to imperil a "tremendous order" of $110 billion of weapons he says will support 500,000 U.S. jobs — figures that experts say are highly exaggerated. Khashoggi's death intensified pressure on the White House's close relationship with Trump, who chose the kingdom as his first visit abroad.
Secretary of State Mike Pompeo said the sanctions announced Thursday were "an important step in responding to Khashoggi's killing."
"The State Department will continue to seek all relevant facts, consult Congress, and work with other nations to hold accountable those involved in the killing of Jamal Khashoggi," he said.
Turkey's foreign minister responded to the Saudi prosecutor's announcement by saying the measures fell short of Turkey's expectations.
Mevlüt Çavuşoğlu said Ankara wants Riyadh to say who ordered the killing. Turkish officials, including President Recep Tayyip Erdogan, have also demanded on several occasions that the suspects in the killing be tried in Turkey.
"I want to say that we did not find some of his explanations to be satisfactory," Çavuşoğlu said. "Those who gave the order, the real perpetrators need to be revealed. This process cannot be closed down in this way."
Turkey has blamed the highest ranks of power in Saudi Arabia for Khashoggi's brutal death, saying the kingdom sent an assassination squad for him.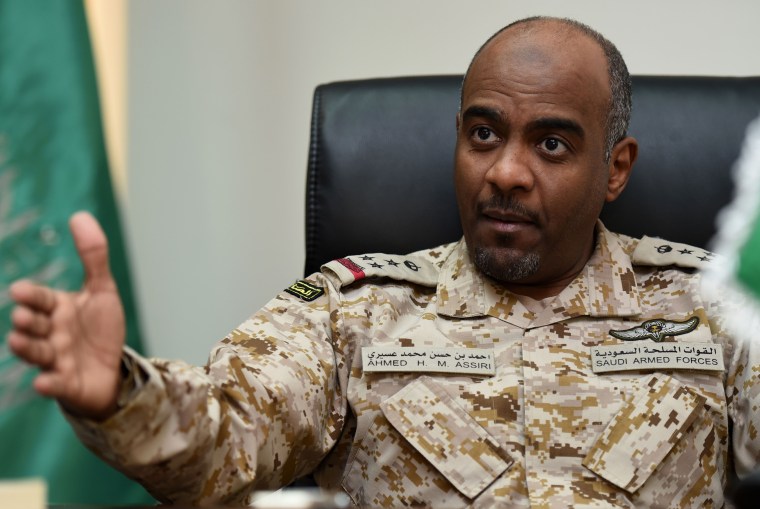 Al-Mojeb said the plan to return Khashoggi to Saudi Arabia had been orchestrated by the deputy former head of the kingdom's intelligence services, Ahmad al-Assiri.
Assiri is believed to have been a close confidant of the crown prince, and was fired for ordering Khashoggi's return. Al-Assiri was not among those sanctioned by the U.S.
Al-Qahtani — who is among those sanctioned — is also accused of planning and ordering Khashoggi's forced return to the kingdom, according to the AP.
Prosecutors say the two men formed a 15-man Saudi team to carry out the operation, the news agency reported. Saudi prosecutors said the men deemed Khashoggi a threat because of his work as a writer and because he was allegedly backed by groups and countries that are hostile to Saudi Arabia.
However, they stopped short of accusing al-Assiri or al-Qahtani of ordering the killing itself.
According to the prosecutor, a plot was hatched on Sept. 29 — three days before the journalist's disappearance — for the team to kill Khashoggi if negotiators failed to persuade him to return home.
Al-Mojeb said Khashoggi was killed by a lethal injection of narcotics. He said that the injection was administered after a quarrel broke out and Khashoggi was restrained.
His killers then dismembered the body and removed it from the consulate, he added.
Among the other details confirmed during the press briefing was that the consulate cameras had been disabled ahead of the attack.
While the kingdom is considered a linchpin of Trump's regional ambitions, the Khashoggi crisis has helped crystallize growing unease about Prince Mohammed.
The Saudis have repeatedly denied that the prince had prior knowledge of the plot.
In a televised press conference held later Thursday, Saudi Arabia's foreign minister re-emphasized that Prince Mohammed had "nothing to do" with Khashoggi's murder.
"This was individuals exceeding their authority and going beyond their mandate," he said. "These individuals made a tremendous mistake and for this mistake they will pay a price."
Earlier this week, National Security Adviser John Bolton said people who have listened to an audio recording of what happened to Khashoggi do not think it implicates Prince Salman in his death.
"That is not the conclusion that the people who have heard it have come to," Bolton told reporters at a summit in Singapore.
Mohammed Muslemany reported from Cairo; Saphora Smith from London; and Abigail Williams from Washington.