A member of the Saudi royal family and four others were detained after authorities discovered two tons of drugs on a private jet in Beirut on Monday, according to Lebanon's state-run news agency and a government official.
The National News Agency said smugglers were attempting to transport the "huge quantity" of Captagon pills — 40 bags worth — to the Saudi capital of Riyadh.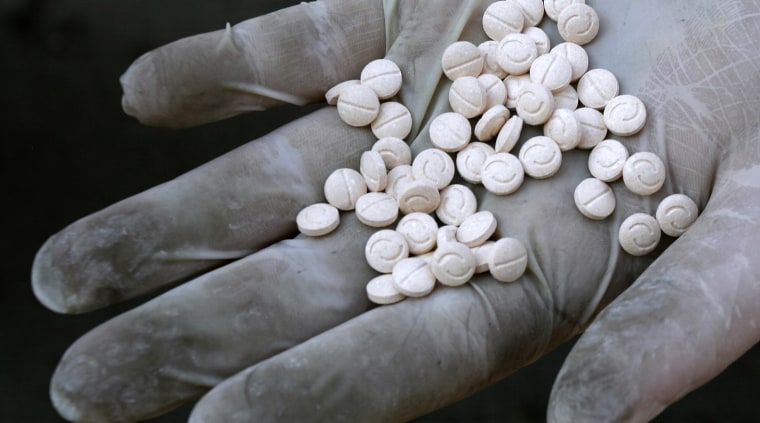 Monday's bust was the largest-ever smuggling operation uncovered at Beirut's Rafik Hariri International Airport, according to the news agency.
It said the five Saudi nationals held were being questioned.
Col. Joseph Musalem, a spokesman for Lebanon's ministry of the interior, said that a member of the Saudi royal family was among those detained. Musalem added that investigators were working to determine whether or not he was involved in the alleged smuggling.
Saudi Arabia's ministry of foreign affairs declined to comment.
Captagon was originally the trade name for a pharmaceutical preparation containing fenetylline — a synthetic stimulant, according to the United Nations Office on Drugs and Crime. The U.N. agency said that most Captagon tablets seized in recent years essentially contained amphetamine.