It was close to 10 p.m. in Riyadh when Salma al Rashid learned that she and other Saudi women would soon be allowed to drive. Still, she decided to wake up her 13-year-old daughter to share the good news.
"She asked me 'Is it true?'" said al Rashid of leading Saudi charity Al Nahda Philanthropic Society for Women.
"I look at this as more than driving — I see myself as more of a human today than yesterday," she said, calling Tuesday's announcement a "tipping point" for women's rights in Saudi society.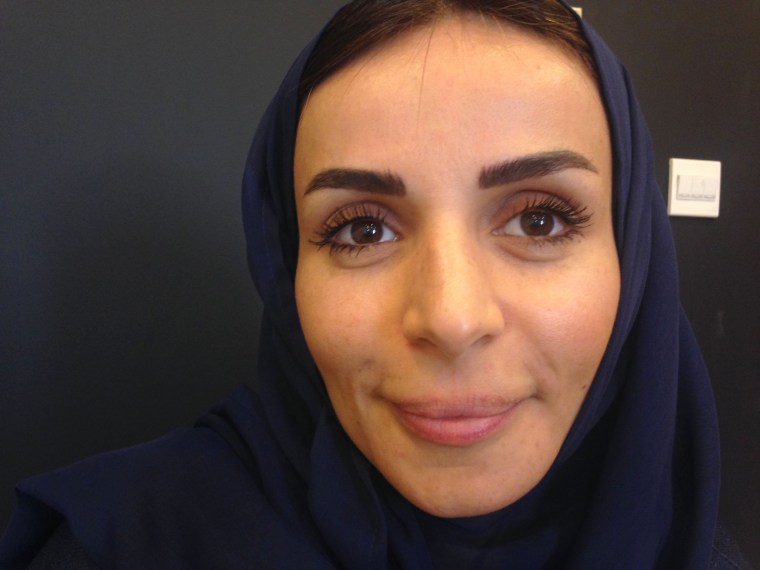 King Salman's decree, which had been rumored for months, is more than symbolic, added al Rashid — it will allow women to take part in the top-to-bottom reform of the kingdom's society and economy being pushed by powerful Crown Prince Mohammed bin Salman.
"For us this is a confirmation of how serious the country is in trying to reach that vision 2030," she said. "If we want women to be active participants in the developments of the country we need to get there."
While Vision 2030 mentions only one target aimed at women, the impact of it and other ongoing reforms was always likely to be outsized. It sets forth plans to boost women's participation in the workforce from 22 percent to 30 percent. Already women are able to work in shops, hotels and offices — which were all off-limits to them just a few years ago.
The country has consistently been ranked as one of the worst for gender equality. Women are forbidden to wear clothes or make-up that "show off their beauty," must limit the amount of time they spend with men who aren't family members and are not allowed to use public swimming pools. They only got the right to ride a bike in 2013.
"It is one of the boldest and most dramatic moves that Mohammed bin Salman could make when it comes to international PR"
Driving is a logical step toward greater parity for women in society — namely the reform of laws that require them to gain permission from a male guardian to travel and marry, according to many women in the kingdom.
Earlier this year King Salman ordered a review of the country's guardianship laws.
But Tuesday's move is also about much more than women's rights, according to Jane Kinninmont, a senior research fellow and deputy head of the Middle East and North Africa program at the London-based Chatham House think tank.
"It is one of the boldest and most dramatic moves that Mohammed bin Salman could make when it comes to international PR," she said.
The decision comes just months after bin Salman, the king's 32-year-old son and formerly the country's defense minister, was elevated to the position of crown prince — and thus the heir apparent to the Saudi throne — over the king's nephew Muhammad bin Nayef in what many observers referred to as a palace coup.
Related: Mohammed Bin Salman, Saudi Arabian Prince, Pushes Rapid Change
No reason for the replacement was announced, but bin Salman, not bin Nayef, was chosen to visit President Donald Trump at the White House in March. That meeting was widely hailed as a success in Saudi Arabia.
The decision allowing women to drive crucially shows bin Salman asserting his authority over the country's powerful clerics, with whom the royal family has traditionally ruled by consensus, she added.
This month, a slew of prominent clerics were detained in an apparent crackdown amid widespread speculation that King Salman intends to abdicate in favor of his son. Some have huge followings online, and had criticized the government in the past but more recently kept silent or failed to back government policies publicly.
Bin Salman "is asserting his power," Kinninmont added. "He clearly saw the clerics as a camp who could restrain the king."
"There is quite a lot of discontent" in Saudi society. "You have people who are opposed to westernization, austerity, the war in Yemen and especially [the rift with] Qatar."
Saudi Arabia, the United Arab Emirates, Egypt and Bahrain broke off ties with Qatar in June and imposed an embargo, accusing the Gulf monarchy of supporting terror groups. In Yemen, the government has pursued a widely unpopular war with Iran-linked rebels which have resulted in thousands of civilian casualties.
"It is not clear if that turns into a practical problem because opposition is genuinely repressed and disorganized," she added.
'God bless the king!'
The decree Tuesday followed a 2015 decision to grant women limited voting rights. Over the weekend, women participated in National Day celebrations for the first time.
But while Tuesday's decision was momentous, the country's leading clerical body issued a long list of strict potential guidelines around the changes, including a restriction against male traffic police speaking to women drivers. Female drivers have to be 30 years old at least — the minimum age for men is 18 — and keep their outings to between 7 a.m. to 8 p.m. on weekdays, and 12 p.m. to 8 p.m. on weekends.
And while the decree is aimed at improving the lot of women, some groups have expressed alarm about the overall state of human rights in the kingdom.
According to leading international campaigner Human Rights Watch, Saudi authorities continue to "arbitrarily arrest, try, and convict peaceful dissidents. Dozens of human rights defenders and activists are serving long prison sentences for criticizing authorities or advocating political and rights reforms."
As for women, the country's "odious male guardianship system is still firmly in place, so women in Saudi remain at the mercy of their male relatives if they wish to travel abroad, marry, work or get health care," the group added.
Al Rashid said that improvements for women will be gradual, but was optimistic that it was happening.
"It will happen, but it needs to happen by parts," she said.
Regardless of the pace of change, Tuesday's decision provoked open rejoicing among some Saudis. On a flight from Dubai in the United Arab Emirates to the Saudi capital of Riyadh right after the decision was announced, men walked up the aisle to congratulate women — an especially unusual move in a society where unrelated men and women usually do not speak to each other.
"God bless the king!" responded women on the flight.