Activists in Saudi Arabia claimed a victory Saturday in their protest against a ban on female drivers in the country -- even as no women were visible at the wheel on the streets of the capital, Riyadh.
More than 16,000 women signed an online petition in support of the campaign, but none were visible defying the tough regulations in the capital city.
About 13 videos and 50 other messages were received by the activists that organized the campaign purporting to show women flouting the ban on driving, professor and campaigner Aziza Youssef told the Associated Press. Those numbers would make it one of the most successful such demonstrations this year, according to the AP.
Meanwhile, other women, including some who said they were enthusiastic about the protest, said that they decided not to drive in the country that allows only men behind the wheel, citing pressure in the tradition-bound kingdom.
"I have decided not to drive after all," Reem, an 18-year-old student at King Saud University, told NBC News. This is in stark contrast to the eager enthusiasm that she and two of her fellow classmates had displayed only a few days ago, when they said they would take their family SUV and drive along the King Fahd Road, one of Riyadh's busiest highways.
"If it was just about me getting caught, then I might have gone ahead," Reem said. "There are religious fanatics on the Internet telling citizens that it is OK to beat up or even rape women who drive. So with all that's been happening and all the serious consequences that it could have for me and my family, I think that it's best just to forget about it for now."
Saturday's campaign has been hailed by its organizers and women all over Saudi Arabia as a success, with videos of women driving posted on their website. NBC News was not able to independently confirm the authenticity of the videos. Public warnings were issued threatening action against those flouting the ban, and mosques warned women to stay indoors on Saturday.
"It's the debate that's more important," said Maha Al Sheikh, a mother of four from Riyadh.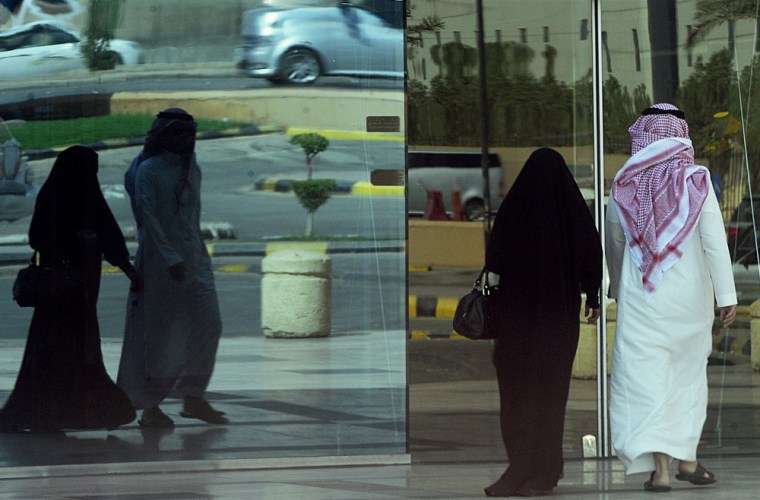 "I think that at least it isn't being brushed aside like in the past, and this time even the religious establishment has been on our side," she said, citing an assertion from the head of the country's religious police that there was nothing in Islamic law to prohibit women from getting behind the wheel.
A group of 150 clerics this week petitioned the country's leadership to put a stop to the push to allow women to drive themselves. Women in Saudi Arabia mostly rely on male relatives or hired drivers to get around, and the clerics claimed that allowing women to drive would represent an encroachment of Western values.
There have also been instances of private individuals who, vigilante style, have issued threats to any women seen driving. The Ministry of the Interior released a statement declaring that support of the online petition backing female drivers would be seen as a criminal offense.
"If anything I thought that finally this issue would be over and we could discuss more important things," says Lama, a doctor who works at the Riyadh Armed Forces Hospital.
"Everyone was saying that the government would be fine with it, but it's the media's fault for once again making it into a big deal and this has angered the religious people and the backward people and so the government had to retaliate," she said.
"I guess they felt like they had to do something because all the hardliners were having a field day. We all thought that they wanted it to happen quietly. I think that's the big mistake. Every time women start it off as a campaign then it becomes a huge issue and everyone is polarized. It would make a lot more sense if women individually just went out and drove to run errands," Lama said.
Not every woman in Saudi Arabia thinks the protest was a good idea.
"I don't know why we push so hard. Our government knows when the right time is. They need to get everything in place first," said Ghena Al Qarni. "I think that every time something like this happens it gets pushed back instead of forward. We leave everything else up to the authorities, so why can't we leave this as well?"
The Associated Press and Reuters contributed to this report.
Related: