CAIRO — Radar scans of King Tut's tomb have revealed two spaces on the north and east chambers of the pharaonic mausoleum that could contain the "discovery of the century," Egypt's antiquities ministry said Thursday.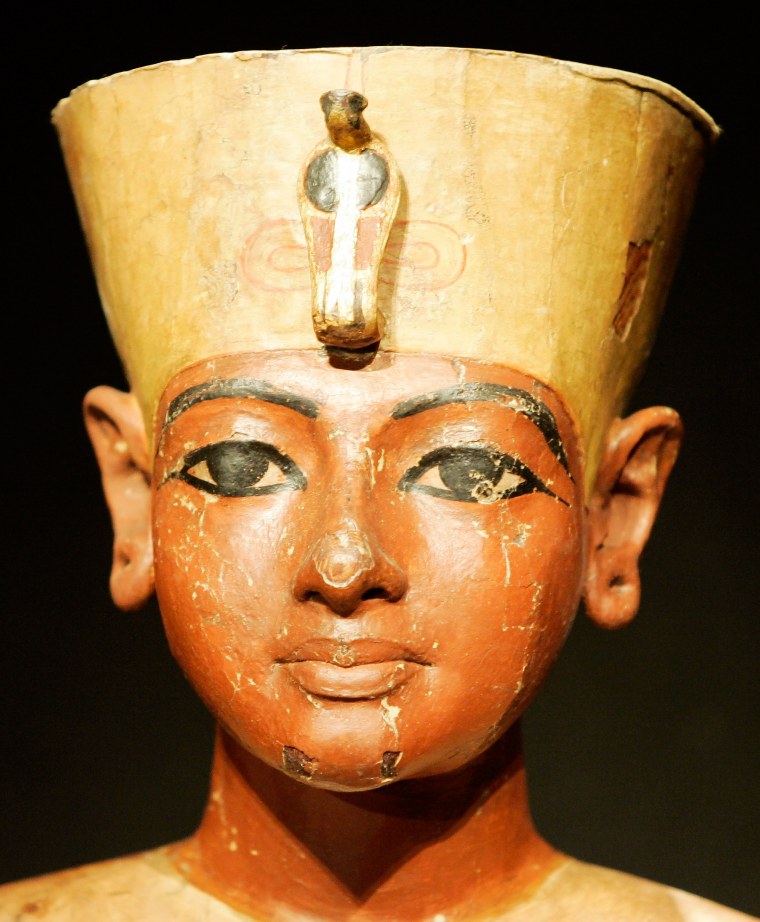 Antiquities Minister Mamdouh al-Damaty told a press conference that metal and organic masses were revealed by the scans, signaling that the rooms could possibly contain funerary objects.
"It could be the discovery of the century. It's very important for Egyptian history and the history of the world," he said, adding that the chambers may well have belonged to a king or queen. Further tests will be done on March 31 to discover more about the newly-discovered spaces, he added.
The 1922 discovery of King Tut's tomb by a team of British archaeologists became a sensation that sparked a worldwide interest in ancient Egypt. Thursday's revelations raise the tantalizing possibility that the more than 4,500 artifacts uncovered nearly 100 years ago were only part of a larger royal funerary treasure.
King Tutankhamun, often dubbed the boy king, was an Egyptian pharaoh who rose to power in 1,333 B.C. at the tender age of 10. His mother was Queen Nefertiti and his father was Akhenaten.
One prominent Egyptologist has theorized that Queen Nefertiti, whose regal beauty was immortalized in a bust on display in a Berlin museum, could be buried in the walls of Tut's 3,300-year-old pharaonic mausoleum.
Nefertiti's husband Akhenaten attempted unsuccessfully to impose an early form of monotheism on ancient Egypt. He was succeeded by a pharaoh referred to as Smenkhare and then Tut, who was proven by genetic testing to have been Akhenaten's son.
The family's turbulent rule ended with a military takeover by a top general, Horemheb, after which the family's names were erased from official records.