Updated at 6:38 p.m. : The judge in the campaign finance corruption trial of former presidential candidate John Edwards indicated Tuesday that proceedings could stretch well into June after a second closed-door meeting with prosecutors and defense attorneys.
Analysis: John Edwards jury speaks with its silence
For the second straight court day — there was no session Monday because of the Memorial Day holiday — U.S. District Judge Catherine Eagles closed the courtroom in Greensboro, N.C., for about 45 minutes Tuesday morning. Court officials told NBC News she was discussing a "juror issue" with attorneys in the case.
For several days, Eagles has taken extra care to remind jurors that all deliberations must take place in the jury room with all 12 jurors present and only there, raising speculation that one or more of the eight men and four women on the panel may have been discussing the case outside the courthouse. The judge said if jurors talk in small groups it can be divisive and make it more difficult for the group to reach a verdict.
The original 12 jurors were still in place Tuesday, however, and the strain they were under was obvious, said Hampton Dellinger, a legal analyst for NBC News and msnbc.com.
"They realize they've got a tremendous weight on them, and they don't know what to do with it," Dellinger said on MSNBC-TV's "Hardball."
Before breaking for lunch, Eagles referred to some juror scheduling conflicts, noting that it is "high school graduation season." She asked the jury members to pass along notes with their scheduling needs through the end of next week, suggesting deliberations could drag on well into June, raising the prospect that a trial that started in April could still be in process when summer begins on June 20.
Deliberations resume Wednesday morning.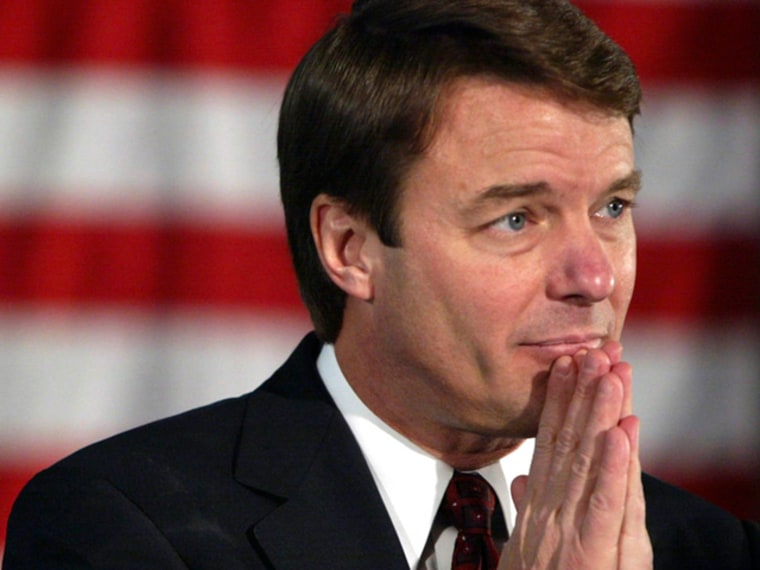 Edwards, 58 — a former U.S. senator from North Carolina and the Democrats' 2004 vice presidential nominee — is charged with six felony counts of accepting about $1 million in illegal and unreported donations during his 2008 presidential campaign from two wealthy supporters at a time when individual donations were limited to $2,300.
If convicted on all counts, Edwards could face 30 years in prison and $1.5 million in fines. As he headed for lunch Tuesday, a confident-looking Edwards told Ben Thompson of NBC station WCNC in Charlotte, N.C., "I feel fine."
More content from msnbc.com and NBC News: