JAKARTA — Indonesian rescuers on Sunday used heavy-lifting equipment for the first time to clear roads leading to the site of a landslide that destroyed a village and killed at least 32 people, officials said, with scores still missing. Police, soldiers and volunteers had used their bare hands and makeshift tools to search for survivors, while trucks cleared roads leading to the landslide area after the disaster struck on Friday night.
Hundreds have been evacuated from around Jemblung village in the Banjarnegara district of Central Java, about 280 miles from the capital, Jakarta, where media pictures showed a flood of mud and water cascading down a wooded mountainside. Sutopo Purwo Nugroho, spokesman for the National Disaster Mitigation Agency, said 32 people had been killed, 76 were missing and 577 people from the surrounding areas had been taken to temporary shelters. There were 2,000 rescuers involved in the operation on Sunday, he said.
Tri Joko Priyono, a coordinator with the National Search and Rescue Agency, who has taken part in rescue operations since Saturday, told Reuters there was now little chance of finding more survivors. "We will keep searching," Priyono added. "We will keep trying until all the victims are found. This is not about chances of life. Our mission is to recover all the victims."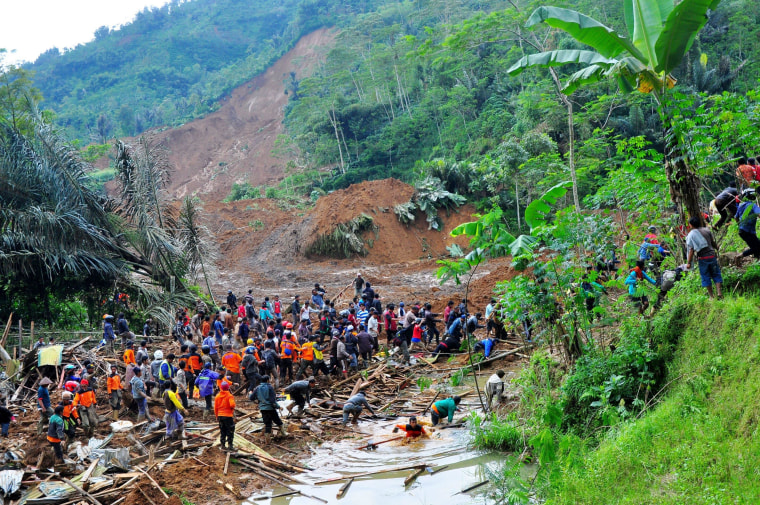 IN-DEPTH
— Reuters