LONDON — Scotland Yard's "black museum" — a repository for some of British crime's most morbid artifacts — has opened to the public for the first time in 140 years.
The Crime Museum exhibits evidence, weapons and various objects implicated in the most infamous criminal investigations in London stretching as far back as the 1820s.
The private museum, founded in the 1870s, was originally used as a teaching collection for police recruits and was only ever accessible to cops or those involved in legal matters.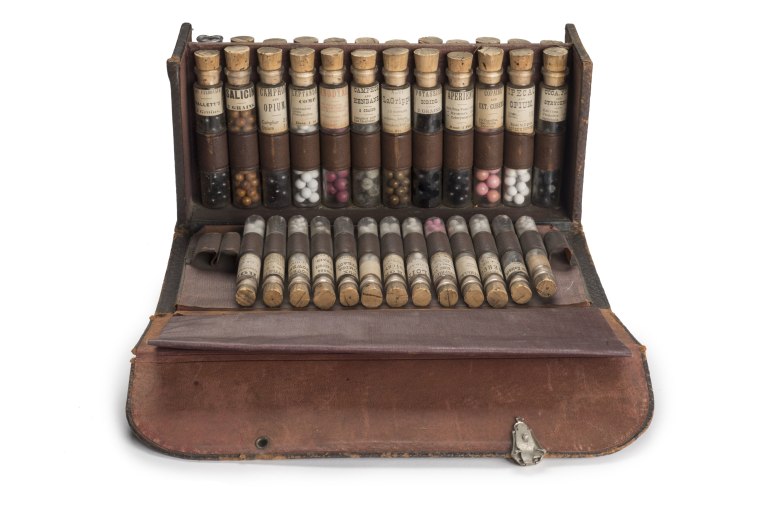 The exhibit include the spade used by Dr. Hawley Crippen to bury his wife Cora after he murdered her, a medicine case belonging to poisoner and Jack the Ripper suspect Dr. Neil Cream and the revolver used by Ruth Ellis — the last woman to be executed in the U.K.
The museum gives remarkable insight into how crime and policing has evolved over the years. But while the implements and methods may have changed, curator Jackie Keily said common threads remain.
"Some crimes don't change," Keily told NBC News. "They are often about things like greed, jealously — those kinds of basic human emotions."
Keily said some people would find parts of the collection "upsetting," and for that reason not every object was on show.
"We decided we wouldn't display any human remains," Keily said. "And we also decided that we wouldn't look at any cases in detail after 1975."