The pro-independence Scottish National Party Friday secured another term in government with a third consecutive victory in the country's parliamentary elections but fell short of an outright majority.
The once-dominant Labour Party, which had been the official opposition in the Scottish Parliament since 2007, scored its worst-ever result, losing out to the Conservatives for the first time in 60 years.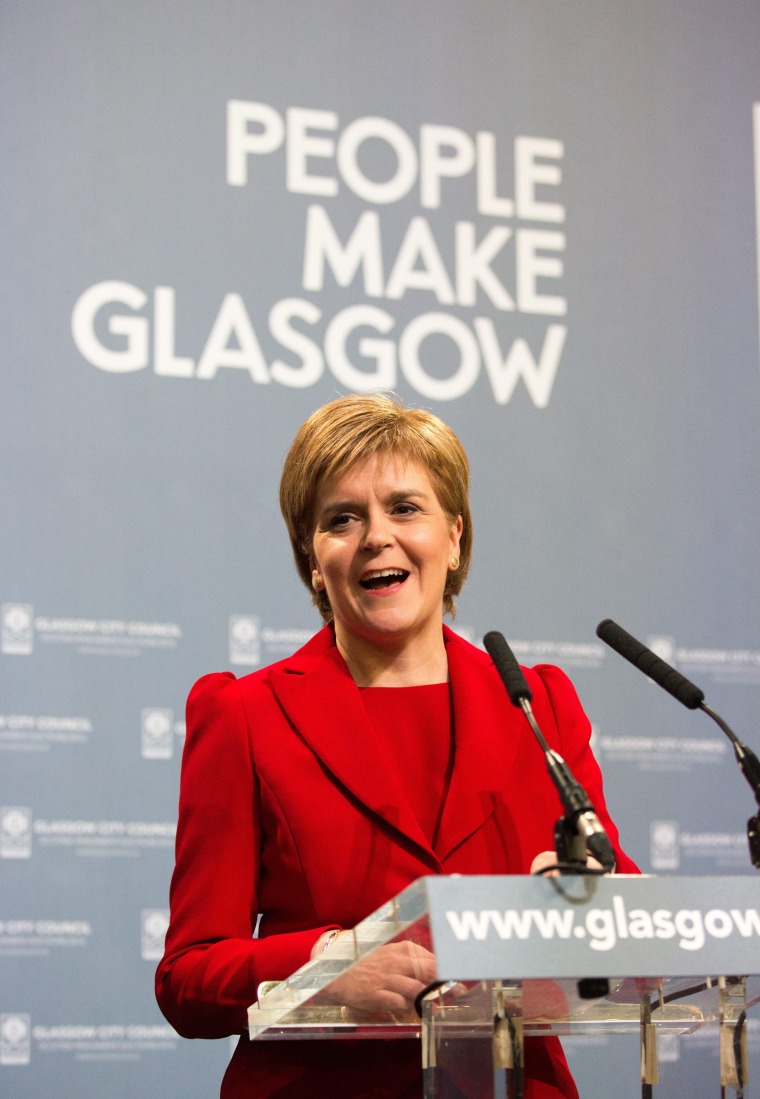 SNP leader Nicola Sturgeon called the party's position "historic" as crowds cheered the results.
"The SNP has won a third consecutive Scottish Parliament election. That has never been done before in the history of the Scottish Parliament. We have tonight made history," she said.
Still, the SNP fell two seats short of the 65 needed for a majority and will have to make deals with smaller parties or form a coalition to govern effectively.
Just 20 months after losing the independence referendum, in which Scottish voters retained ties to the United Kingdom, the SNP has enjoyed a surge in popularity under Sturgeon's leadership.
Voters in the U.K. also elected legislatures in Wales and Northern Ireland, more than 2,700 local officials across England and a new mayor of London on Thursday.
The elections are being seen as a test of the popularity of the main party leaders only weeks before Britons vote in a critical referendum on whether the country should remain in the European Union.
Despite finishing second in Scotland, the ruling Conservatives failed to make any big gains in England and Wales.
The most closely watched race is for mayor of London — an election that may give the capital its first Muslim leader. Sadiq Khan, a 45-year-old Labour lawmaker and former human-rights lawyer, is the favorite to replace Conservative Boris Johnson, after a race marred by American-style negative campaigning and allegations of extremism and fear-mongering.
Conservative candidate Zac Goldsmith, a wealthy environmentalist, has described Khan as "dangerous" and accused his opponent of giving "platforms, oxygen and even cover" to Islamist extremists — a charge repeated by Prime Minister David Cameron and other senior Conservatives.