Last night, the windows in our 30 Rock offices became very dark, very early in the day  due to the weirdest, creepy storm in our universe.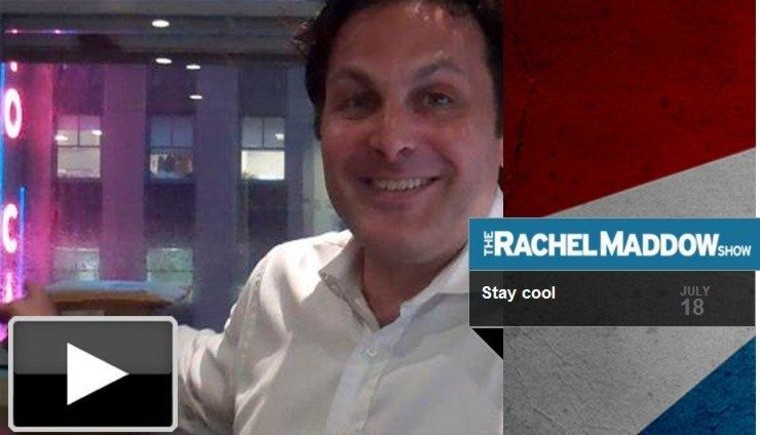 Image: from yesterday afternoon's preview video, taken approzimately 5:00pm - note the extreme darkness.
Luckily, our electricity didn't go out and we continued to produce our show as normal (with some intimidating dark clouds outside). The folks at WBZ-TV in Boston were not so lucky (see the video above), but meteorologist Todd Gutner continued his weather report with aplomb.