A search has been called off for a passenger who went overboard a cruise ship in the Mediterranean Sea.
Cruise Norwegian told NBC News the company received a report on Saturday that an adult passenger, a Korean woman, went overboard while the Norwegian Epic cruise ship was sailing from Cannes, France, to the Spanish island of Mallorca.
The company announced Sunday on Twitter the search has been called off and the woman was not found.
Download the NBC News app for breaking news
"Our thoughts and prayers are with the individual's family during this difficult time," a spokesman for the company said in a statement.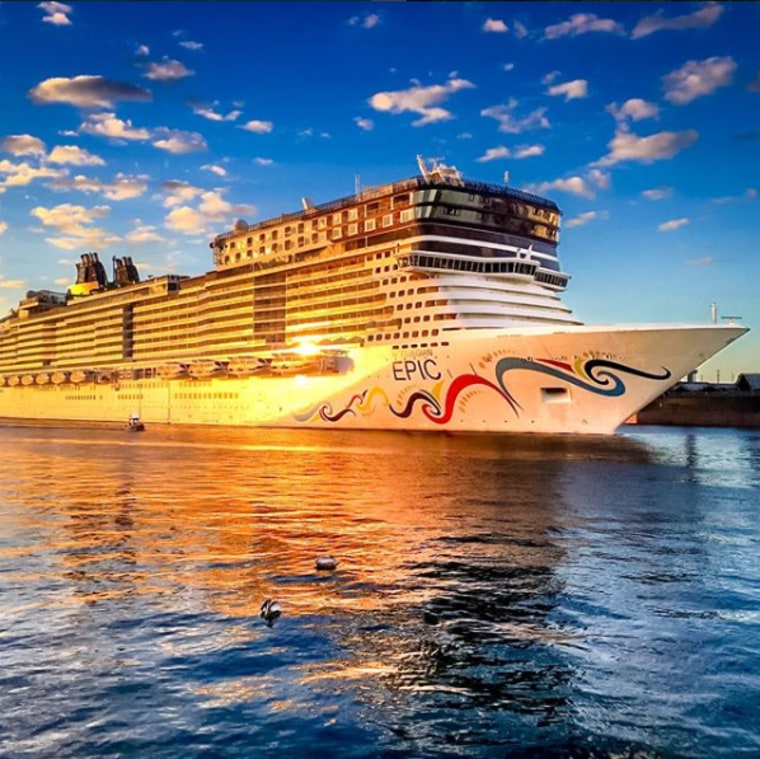 Passengers aboard the cruise ship said on Twitter that they were asked to assist in the search.
NBC News has not confirmed details about the name and age of the woman.
Samantha Fox, of Long Island, New York, told NBC News they were informed Saturday morning that a passenger was missing and that the ship was not going to its next stop.
"We were turning around and heading back to where they believe the missing passenger was last seen," Fox said. "When we arrived at the spot, they urged passengers to look out in the water for a person with pink pajamas."
She said that at around 8 p.m. on Saturday the passengers were told no one was found.
Miguel Chicon, head of Maritime search and rescue in Palma de Mallorca, told NBC News that after checking CCTV cameras on board the ship, the crew determined that the passenger disappeared at around 5 a.m. on Saturday.
Chicon said a helicopter, a military plane and a rescue ship were dispatched to comb the area for the missing passenger.
The search had to be stopped after dark and the ship headed to Barcelona, Spain. Rescuers resumed the search Sunday morning.