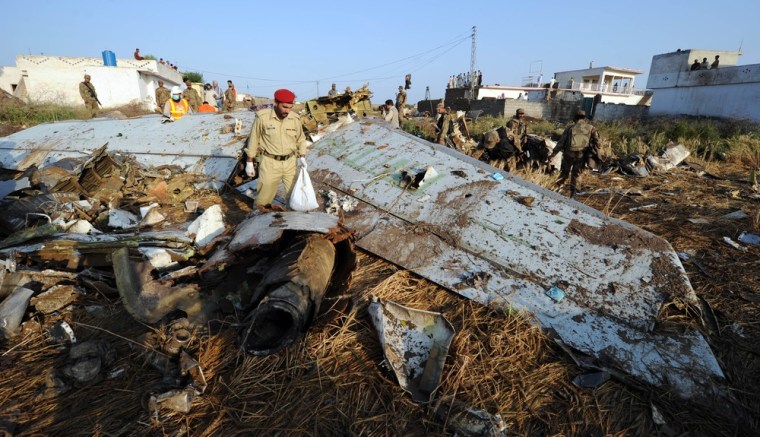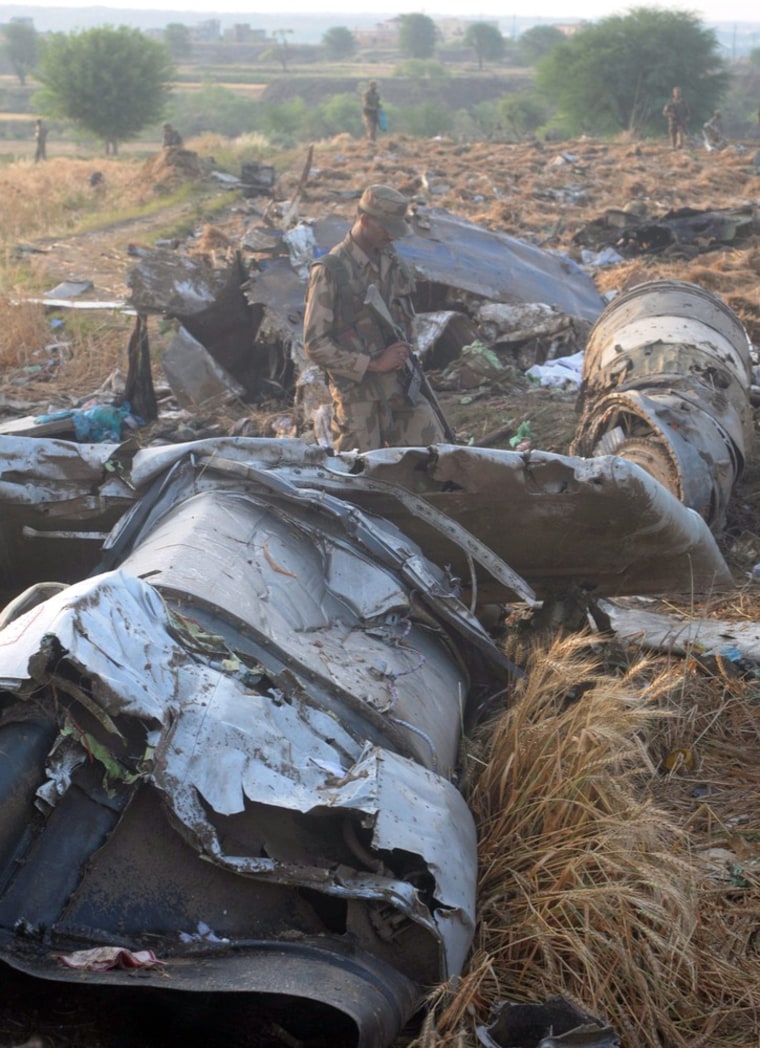 NBC News, msnbc.com and news services
A Pakistani airliner crashed just short of landing in Islamabad on Friday, killing all 127 people aboard, the country's Civil Aviation Authority told NBC on Friday.
The flight data recorder has been located, NBC's Fakhar Rehman reported from Islamabad, and the so-called "black box" was expected to reveal why the plane went down. But the apparent cause was that pilots were flying low under heavy clouds and hit high-tension wires as they approached Benazir Bhutto International Airport, he said.