BAGHDAD — A senior al Qaeda commander involved in plots against the United States and Europe was targeted in a U.S. drone strike in eastern Afghanistan, U.S. officials said Wednesday.
Nayef Salam Muhammad Ujaym al-Hababi and his deputy, Balal al-Utabi, were targeted in separate strikes in Helgal in Kunar province on Sunday, a U.S. official told NBC News on condition of anonymity because he is not authorized to speak to the media.
Pentagon press secretary Peter Cook confirmed Wednesday night that the strikes took place Sunday, saying, "We are still assessing the results."
If al-Habai and al-IUtabi were killed, the operation "would represent a significant blow" to al Qaeda, "which remains committed to facilitating attacks against the United States, our allies and partners," Cook said.
Al-Hababi — also known as Farouq al Qahtani al-Qatari and Sheikh Farooq, among other aliases — is the group's emir in eastern Afghanistan and one of the organization's fundraisers among al Qaeda supporters in the Persian Gulf. He is a Saudi-born Qatari believed to be 34 to 36 years old, according to the Treasury Department.
Al-Hababi and al-Utabi were involved in plots to strike targets in Europe and the United States, officials said. Sunday's attack was "the most significant al Qaeda strike in Afghanistan in several years," involving Hellfire air-to-surface missiles on each compound, which were "leveled," one of the officials told NBC News.
He led an al Qaeda battalion and "directed the purchase of weapons, including rocket propelled grenades, to distribute to militants in Afghanistan," including the Taliban, according to the U.N. Security Council.
In recent years, al-Hababi planned and supported attacks on international forces in Afghanistan and helped direct the group's international operations, the United Nations said in the report.
According to the official, the United States had been tracking the pair for some time. They last time they were spotted was in 2012, but they were not targeted then for fear of killing civilians, the official added.
Related: Why Afghan Peace Prospects Look Worse After Taliban Leader's Death
Al Qaeda has a long connection to Afghanistan, where many of its mainly Arab members cut their teeth as Islamic holy warriors or "jihadis" fighting the Soviet occupation. The Taliban, which ruled the country from 1996 to 2001, sheltered the group's founder, Osama bin Laden, as he plotted the Sept. 11, 2001, attacks on the United States.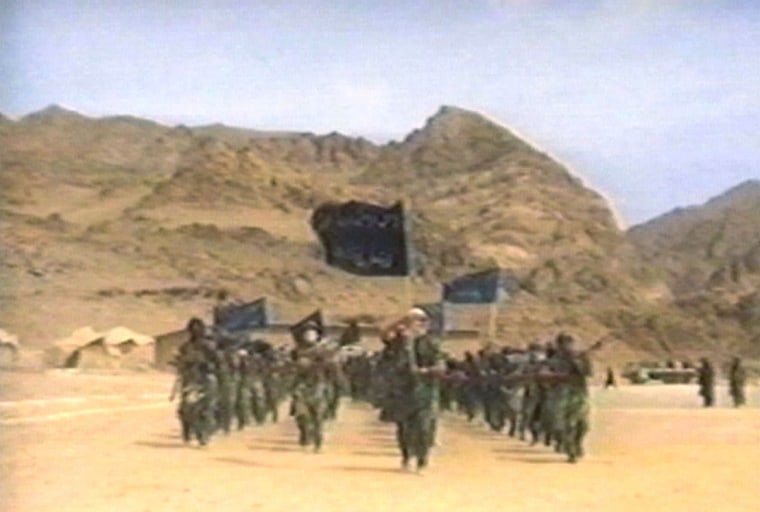 In 2001, U.S.-backed troops toppled the Taliban after it refused to hand bin Laden over to the Americans. While diminished, al Qaeda still has bases in Afghanistan and neighboring Pakistan, and it maintains alliances with local militant groups like the Taliban.