VILLACOUBLAY, France — France's last hostage abroad returned home after three years in captivity and was welcomed by President Francois Hollande, who warned citizens not to travel to high-risk zones. Serge Lazarevic, 50, was kidnapped by al Qaeda's North African wing in northern Mali in late 2011.
A beaming Lazarevic met his family and the president on the tarmac of Villacoublay airport near Paris after getting off a flight from Niger on Wednesday. "Being a hostage is a bit difficult, it's not easy. But life is beautiful, to be freed again," Lazarevic told a waiting group of TV cameras and reporters. "I forgot what freedom is, don't ever forget."
"Be careful because freedom is the most priceless thing," he added. Hollande told the ex-hostage that France had been "waiting for you for three years," telling Lazarevic "it's a joy to welcome you back."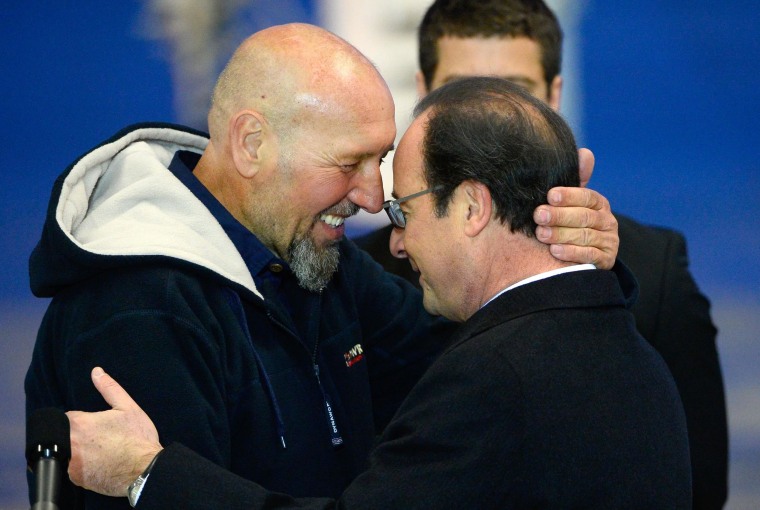 IN-DEPTH
— Reuters