JERUSALEM — Israel's 92-year-old former president Shimon Peres was rushed to hospital on Thursday following chest pains and underwent a heart procedure, his spokeswoman said.
Ayelet Frisch told Israel Army Radio that Peres fell ill at his home and that after a check-up found changes to his heart rate he was sent by ambulance to a hospital near Tel Aviv. In a later statement, Peres' office said he underwent a successful cardiac catheterization.
"Peres feels well and is fully conscious and his condition is stable," the statement said.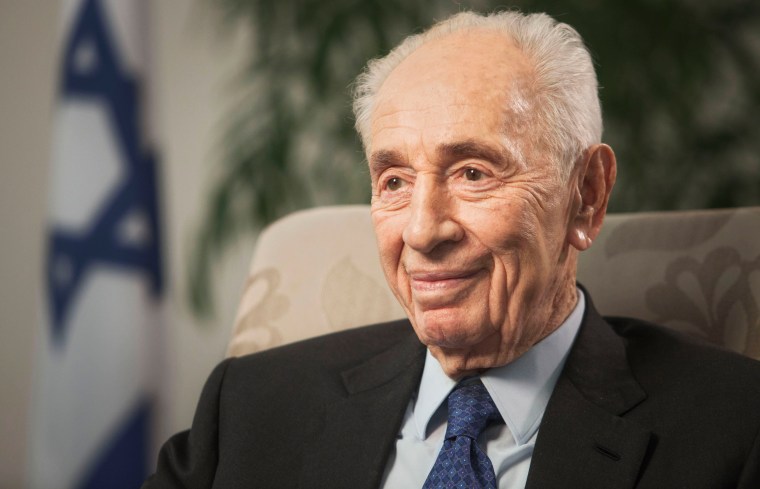 Peres won the Nobel Peace Prize in 1994 following the signing of the Oslo peace accords with the Palestinians a year earlier, a prize he shared with Prime Minister Yitzhak Rabin, who was later assassinated, and Palestinian leader Yasser Arafat. The prize earned him his stature abroad as a revered statesman.
Peres completed his seven year term as president in 2014 and remains in the public eye. He is still active through his non-governmental Peres Center for Peace, which promotes coexistence between Arabs and Jews and peace and development in the Middle East.
Peres has filled nearly every position in Israeli public life since he became the director general of the Defense Ministry at the age of 25 and spearheaded the development of Israel's nuclear program. A protégé of the country's first prime minister, David Ben-Gurion, Peres was first elected to parliament in 1959.
He has since held every major Cabinet post — including defense, finance and foreign affairs — and served three brief stints as prime minister.