Three mariners were rescued from an uninhabited Pacific island after a U.S Navy aircraft spotted the word "help" spelled using palm fronds on a sandy beach.
What was supposed to be a short trip between two Micronesian islands quickly turned into a "Gilligan's Island"-style ordeal — but their "3-hour tour" turned into 3 days.
Lost in the middle of the Pacific Ocean, the men appeared to take inspiration from the Tom Hanks film "Castaway" before being found.
"They had the word 'help' spelled out and were waving their lifejackets," U.S. Coast Guard Petty Officer First Class Michael McCandless told NBC News.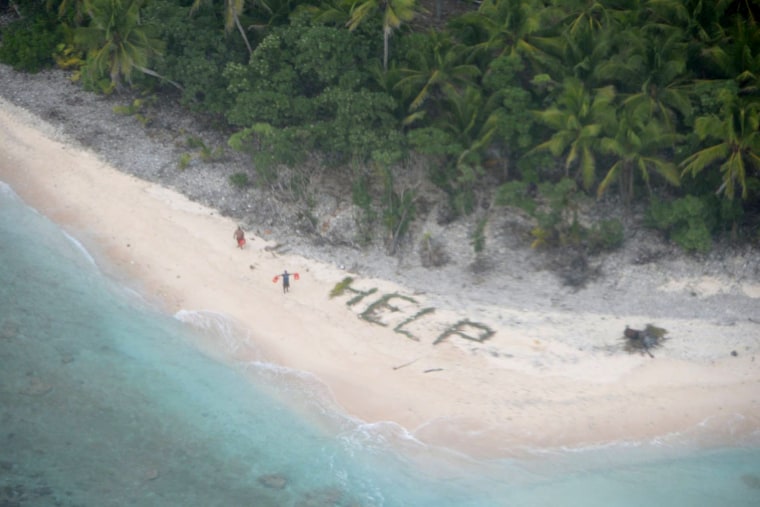 The trio were trying to make a late-morning flight on the island of Chuuk after setting out in a 19-foot skiff early Monday.
"When they did not arrive for the flight, Coast Guard was notified," McCandless said. "We began coordination efforts, using a combination of assets. It was determined a Navy P-8 aircraft out of Japan would assist."
The Coast Guard's Guam-based 14th District covers 12.2-million square miles of land and sea including Micronesia.
Four ships in the area were directed to where the skiff was last believed to be. They provided assistance with their radar and lookout until the U.S. Navy P-8 aircraft from Misawa Air Base arrived on scene.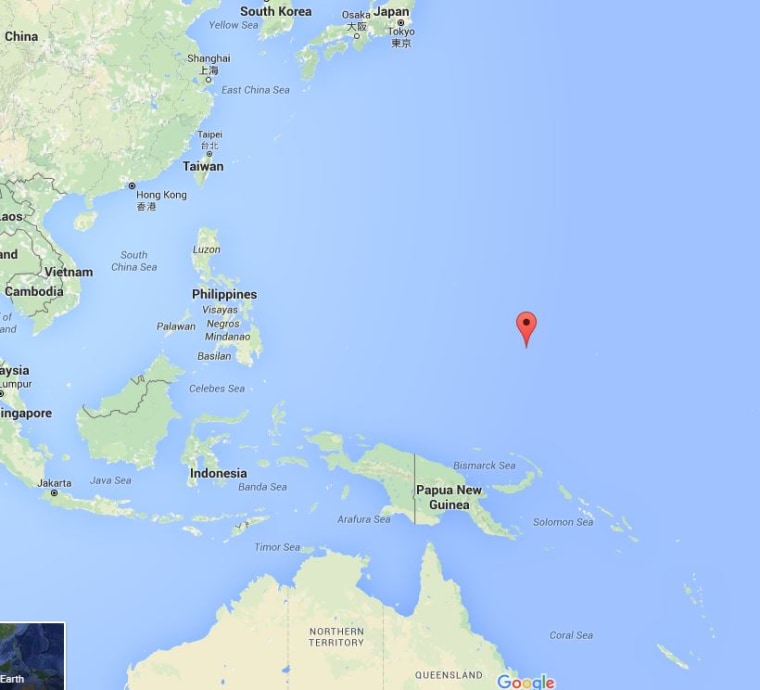 "We gave [the aircraft] a starting and ending point, given an intended track of the missing vessel," McCandless added.
The men were located just before sunset on Thursday and transported by boat to a neighboring island.
Their names had yet to be released by the Micronesian authorities early Friday.