LONDON — A machete-wielding man caught on video moments after beheading a great-grandmother outside of her north London home was found not guilty Tuesday on the grounds of insanity.
Nicholas Salvador, 25, is being detained indefinitely at a maximum security hospital under Britain's Mental Health Act following his diagnosis of paranoid schizophrenia.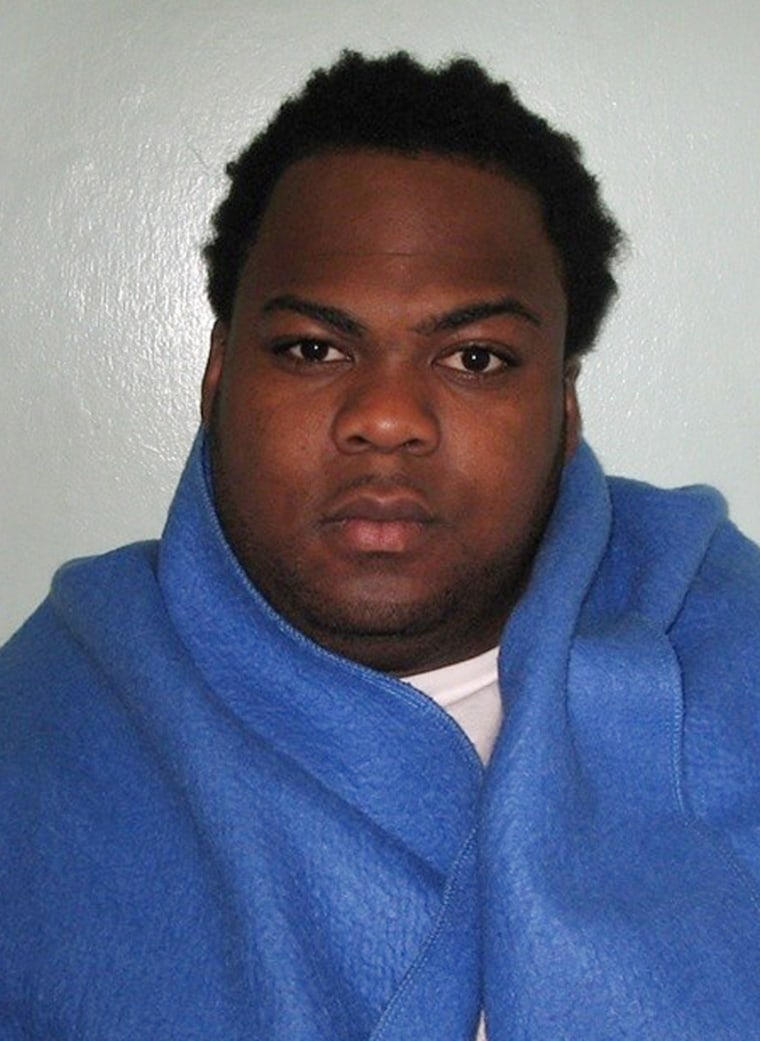 Salvador severed the head of Palmira Silva, 82, at her Edmonton neighborhood home during the random Sept. 4 attack, police said. He had been staying with friends at a neighboring property at the time.
Moments later, a police helicopter's camera captured Salvador — armed with a machete and a wooden pole — trying to smash into another backyard where children were playing.
The bare-chested Salvador crashed through gardens behind homes during his 45-minute rampage as police desperately tried to warn residents of the imminent danger.
"This man has decapitated a person already ... We can confirm the lady is dead," a voice on the recording can be heard saying. "He's now smashing the premises up."
As Salvador got closer to the children, unarmed police officer Steven Robertson defied an order to withdraw and scrambled onto a roof to warn their mother.
"He should be highly and publicly commended for that," Recorder of London Nicholas Hilliard told the court Tuesday about Robertson's heroic actions on that day.
Prosecutors and defense lawyers each accepted the advice of psychiatrists that Salvador was suffering from paranoid schizophrenia.