Three police officers and one civilian were shot dead in the former Soviet republic of Kazakhstan on Monday, officials said.
The Kazakh Ministry of Internal Affairs said at least one gunman was behind the shootings in the country's largest city of Almaty — an incident the country's president described as a "terrorist act."
The U.S. Embassy in the capital Astana advised all Americans in the country to "stay indoors" during the incident.
One suspect — a 27-year-old man who has not been named — was arrested. The Ministry of Internal Affairs said in a statement that he shot an officer guarding a police station before stealing his weapon and fleeing the scene.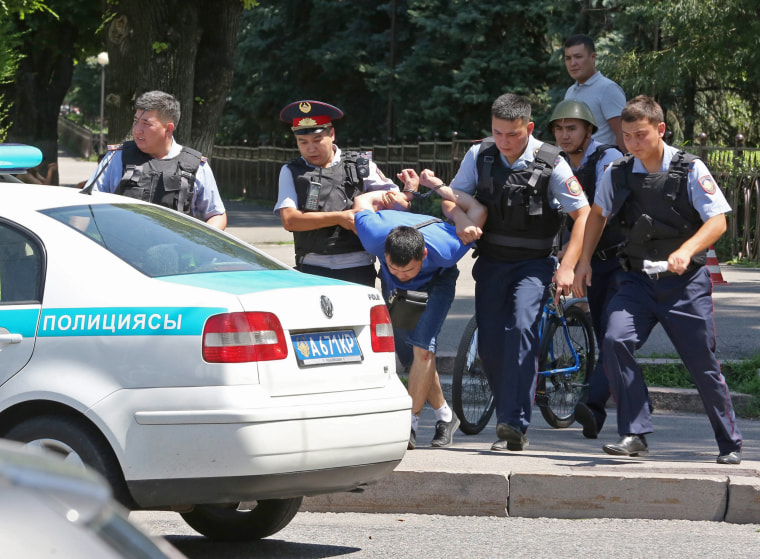 During his escape he gunned down two more officers using the stolen weapon and shot dead a civilian while trying to steal their car, the ministry said.
The three officers died of their injuries after arriving in hospital and eight other people were injured, the Health Ministry added.
Another man was arrested because he was "next to the criminal" when he shot the first officer, the ministry said in a second statement. "He is being checked for involvement in law-breaking activity," it added.
After calling a meeting of the country's security council, Kazakh President Nursultan Nazarbayev described the incident as a "terrorist act … regretfully causing deaths."
Nazarbayev has ruled Kazakhstan — which the Economist's Democracy Index describes as an "authoritarian regime" — since 1989. Following Monday's killings he said that "law enforcement agencies should take all necessary measures to maintain order" in the city.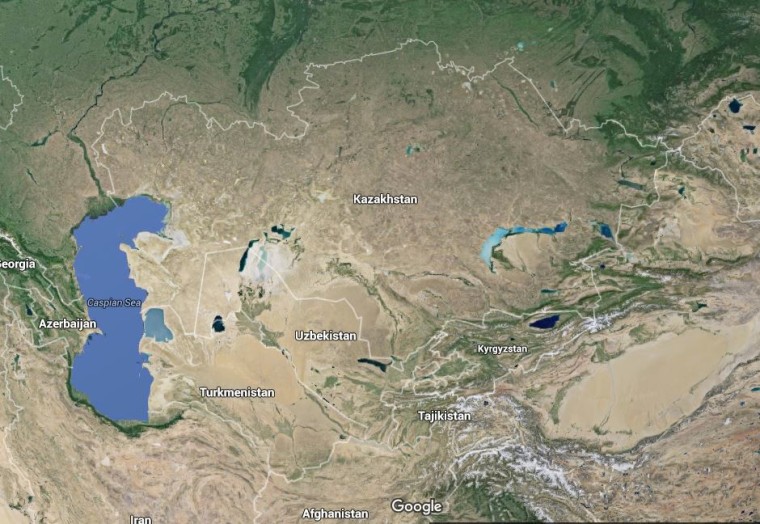 "The law enforcement agencies are currently investigating who were the perpetrators and what were their goals," he said. "We should ... immediately conduct a full investigation to identify the criminals."
Kazakhstan is more prosperous than its former Soviet neighbors but a fall in oil prices has hit its economy hard, according to Reuters. Last month saw Islamist militants storm a military unit in the city of Aktobe and kill eight people, the first attack of such scale in the country.