BAMIYAN, Afghanistan — Sayed Mirza Hussain faced a wrenching dilemma: commit a shocking act of cultural destruction or be shot by the Taliban.
It was just months before the 9/11 attacks, and Hussain was being held prisoner by the fundamentalist group which controlled most of Afghanistan. The Taliban was at the height of its power and on a mission to destroy all pre-Islamic icons.
At up to 190 feet high, the Bamiyan Buddhas towered over the valley below. The statues dated to the sixth century when the area was a holy site for Buddhists on the Silk Road, the ancient trading route between China and Europe.
Their destruction took place over 25 days in early 2001. Huge cavities in the spectacular sandstone cliffs now mark the spot where the giant Buddhas once stood. But some now want to rebuild them using their shattered remains, with three countries offering Afghanistan their expertise.
Hussain, 45, recounted his ordeal and admitted he remained haunted by his actions, however forced.
"I feel regret and distress all the time," he told NBC News, adding that he felt like he had "destruction" on his hands. "It was a symbol not only for Afghanistan but the world."
The Taliban had already killed thousands of opponents when Hussain was taken prisoner along with many other Hazaras, a long-oppressed group.
He vividly remembers his role in toppling the relics.
"We were taken by truck to the base and they told us to carry the dynamite, but it was not easy because our feet were chained," Hussain said. "When we faltered, they hit us with their guns."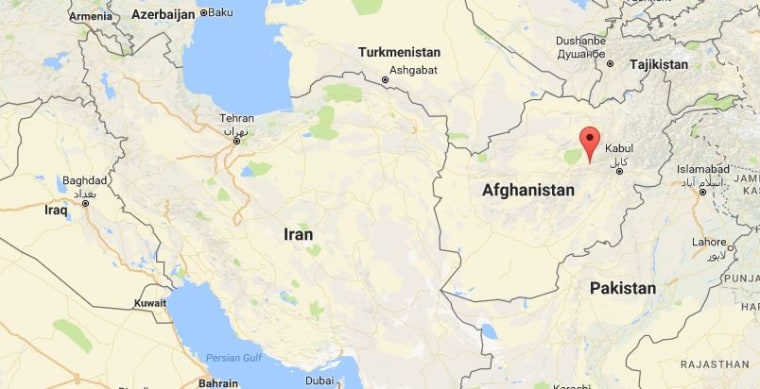 Initially, the Taliban tried to use antiaircraft guns and antitank mines to destroy the Buddhas.
When this did not work, they drilled holes in the giant statues and ordered Hazara prisoners including Hussain to plant the explosives.
"We thought we would die, and anyone who refused to help was shot dead," he recalled. "When the first bomb went off, we thought all the mountain would fall down."
They eventually succeeded with Hussain remembering "parts of the Buddha" raining down on the area.
"I will never forget," Hussain said. "I walk past every day and see. Sometimes I lose my bearings as I walk past. It is too much to take in."
After the fall of the Taliban, the United Nations Educational, Scientific and Cultural Organization (UNESCO) in 2003 declared the entire Bamiyan Valley a world heritage site. But the damage had been done, with centuries of history erased from the cliffs.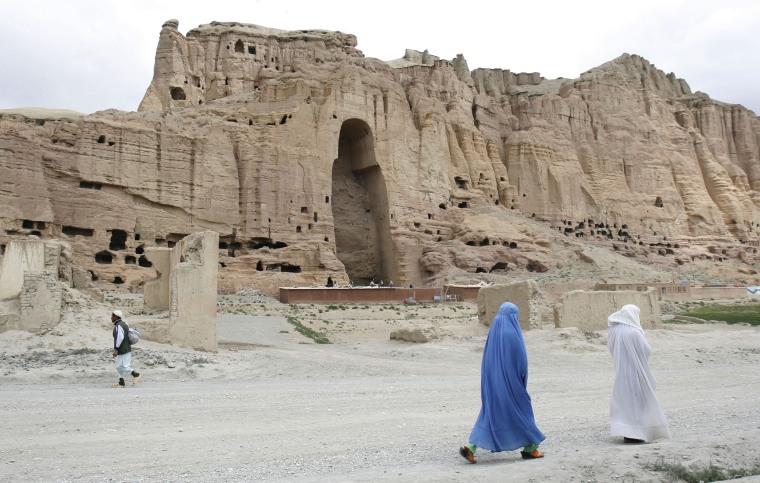 Abdul Hamid Jalia has devoted his life to preserving the Buddhas. As Bamiyan's director of monuments, he remains optimistic that the icons will one day be rebuilt.
He will never forget the day the Buddhas fell. "People and children were crying," Jalia said. "We lost our identity."
Standing by a cage filled with numbered remaining fragments, he said: "We can do this with these pieces. We must rebuild, and then the tourists will come."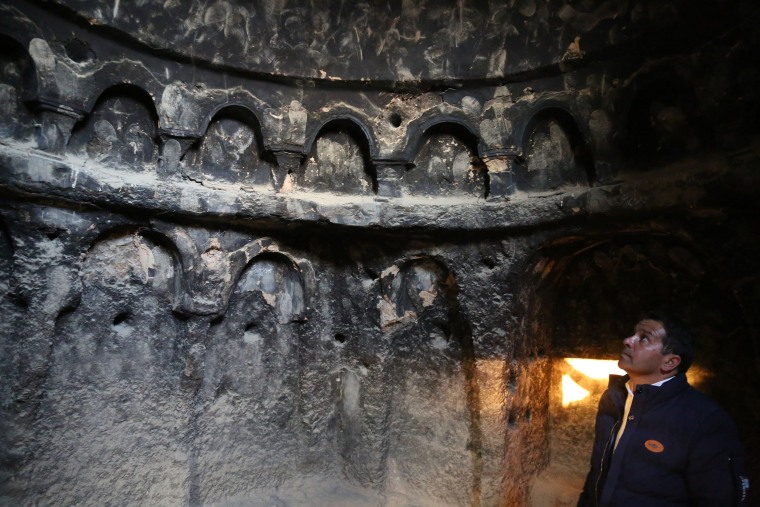 However, reconstruction would cost millions of dollars that Afghanistan doesn't have, and some experts believe there are not enough original pieces to allow such a project to be completed authentically.
At a symposium in September, three countries — Italy, Germany and Japan — submitted technical proposals for what UNESCO called "an important first step" in potential reconstruction.
French archaeologist Thomas Loren says too much money and time is being spent on an unrealistic ambition.
"If you ask people in Bamiyan, they want the Buddhas rebuilt because they are sure that this would bring tourists back," he said. "People don't want to see fake Buddhas. It is destroyed. What is done is done, and let's move on."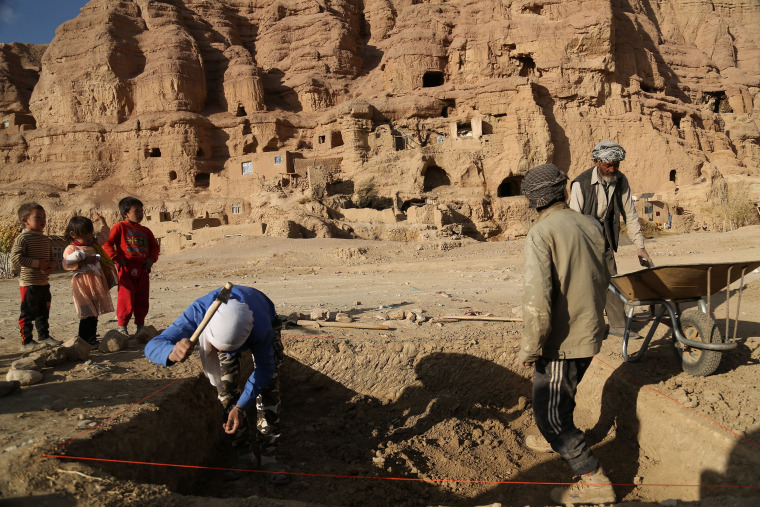 Loren, who specializes in the Islamic period from the eighth to the 12th century, recently started digging a test trench just in front of where the Bamiyan Buddhas once stood. He hopes to unearth evidence of an ancient royal city there.
"There are so many other places to restore, and instead of spending money on conferences debating whether or not to rebuild the Buddhas, they could use the money to restore other places," Loren added.
Despite this, the government of Afghanistan wants the Bamiyan Buddhas back, and has lobbied UNESCO and the international community to rebuild at least one of them.
Hussain backs such a partial reconstruction.
"We must rebuild one for the people of Afghanistan. It will not have the value of the original but we must do this," he said. "The other must remain as is, so that everyone can see the crimes of the Taliban."