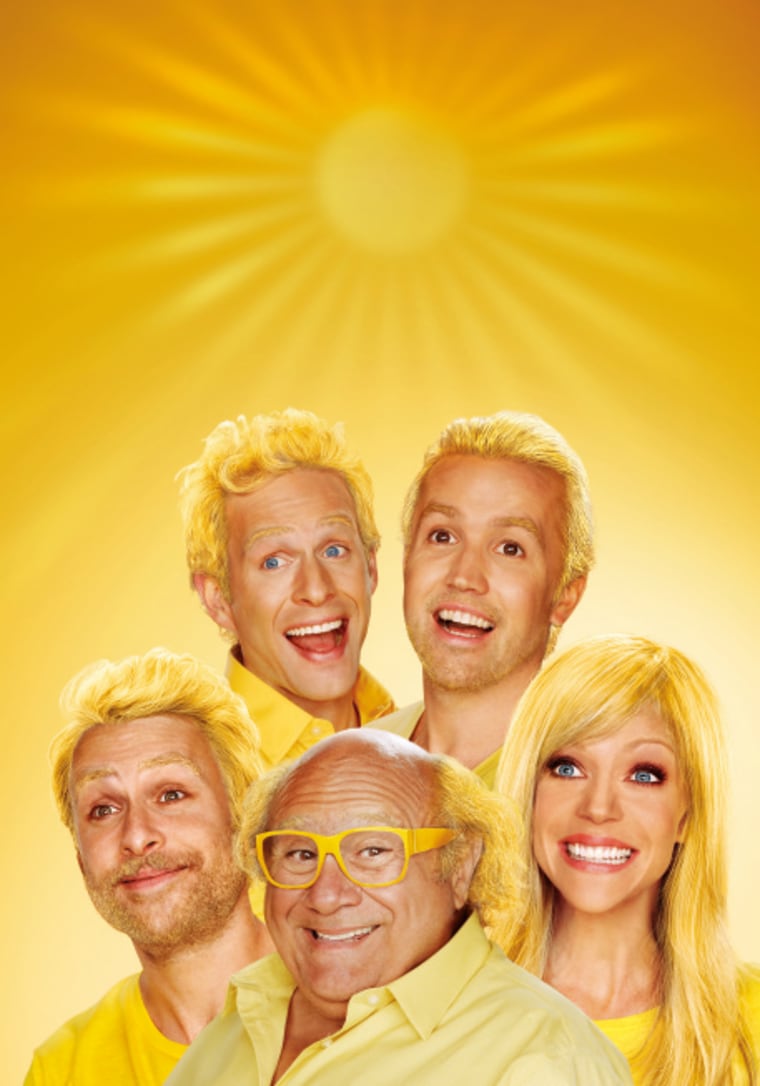 Millennials, the generation that is roughly 13 to 33 years old now, never lacked for TV channels. But for the first time, four new cable networks are aiming specifically at them in very different ways. FXX is going after their funny bone; Revolt TV promises to bring back music to their small screens; Fusion wants Latinos; and Pivot is embracing a little bit of everything.
Pivot launched on Aug. 1 in 40 million homes. The rest will be vying for the attention of the hard-to-get demographic by year's end. It's not like targeting the young is new in Hollywood or on Madison Avenue, but thinking of them in terms of generational qualities is a bit of a twist.  
FX doubles its scripted programming roster with FXX
FXX will premiere on Sept. 2, joining sister channels FX and movie channel FXM, chief executive officer John Landgraf said last week at the Television Critics Association summer press tour in Beverly Hills. It will launch in 72 million homes, replacing the Fox Soccer Channel.

FXX will start off as a comedy channel targeting 16-to-34-year-olds but will later program dramas as well. To kick-start the new channel, some of FX's signature comedies will move to the network including "It's Always Sunny in Philadelphia," and "The League," which will premiere there on Sept. 4. "Totally Biased With W. Kamau Bell," a standup comedy weekly show which premiered last season, will now go nightly on FXX beginning on Sept. 4. Then in January, sophomore FX comedy, "Legit," will move to FXX and a new animated series, "Chozen," from the animator's of FX's hit "Archer," will premiere.
The network will have a do-it-yourself feel in its graphics and branding to appeal to the "selfies" generation, Landgraf said. Already, its hilarious Ingmar Bergman-inspired promos featuring the irreverent "Sunny" cast have attracted a lot of attention.
"Other than the fact that you might see FXX might have some content that's maybe a little bit more in the Comedy Central vein, I guess, or a little bit intentionally younger‑skewing, I do think the spirit of the brand will be the same across (the three channels)," Landgraf said. "But the way I think of it is, even if you like really challenging, you know, highly original programming, your taste is going to be different when you're 18 than when you're 30, than when you're 45, than when you're 60. And I think what we hope with our brand is we'll be able to capture people when they're young and keep them in our brand as they move through their life."

Original mini-series and limited series will be developed for FXM, which targets 25-to-54-year-olds. All three networks will continue to air acquired series and theatrical movies, Landgraf said. The goal is to carry 25 scripted series across the three channels, Landgraf said.
"We ramped up our development staff," he said. "We have, I don't know, more than twice as much in development as we've ever had in our past. We're going to make just a lot more television shows."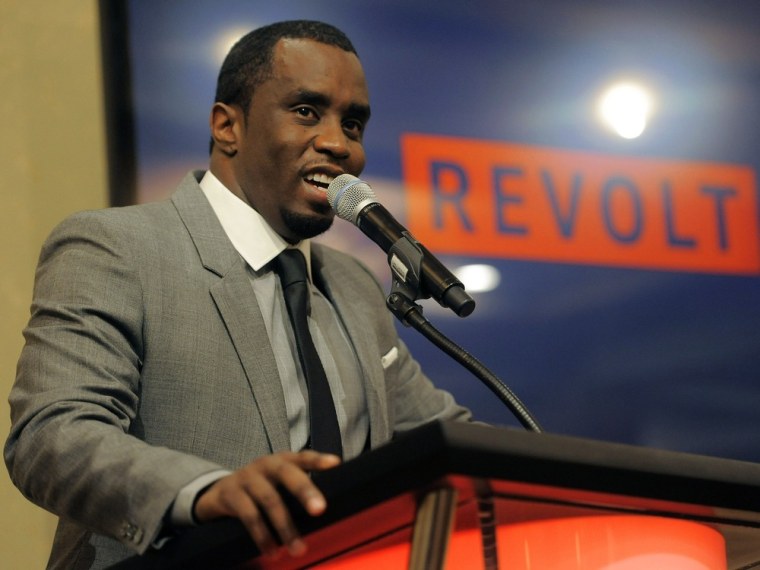 Revolt TV to revolutionize music for urban millennials
Sean Combs is bringing music back to television so that he can "get kids back to television."

The hip hop star is launching Revolt TV in October, a channel he envisions as an ESPN or CNN for music and music culture.
"Young people are unplugging and running to the Internet. But that's because there just isn't anything engaging on TV," Combs said at the summer press tour on July 26. "People were telling me television is nowhere…[But] television is everywhere. It's on your toilet. It's in bus shelters, it's going to be on the sidewalk in the future."
The network, which Combs is heading with MTV veteran Andy Schuon, will launch in 25 million homes and has distribution deals with Comcast Cable and Time Warner Cable. It will play videos and air news programs and documentaries for music lovers.
Viewers turn to ESPN for sports and CNN for news but have nowhere to go for news in the music world, Combs said.
"If you want to know something about Jay-Z or Beyoncé or Bieber you are homeless," he added. "You are all alone. We will cover music as a culture. We are not a remixed MTV or another version that just plays videos."
Fusion speaks to young Latinos in a new language
ABC and Univision's joint venture, Fusion, will launch on Oct. 28 and offer Latinos the first network to cater to them in English. Fusion will kick off with a slate of news and satirical programming, with Spanish-language media darling Jorge Ramos hosting its flagship show, the nightly "America with Jorge Ramos."
Fusion's line-up will also include a nightly news program headed by Leon Krauze, the anchor of Univision's KMEX's newscasts in Los Angeles. David Javerbaum, the former head writer for "The Daily Show With Jon Stewart," has been hired to oversee content for Fusion's nightly block of satire programming.
"We believe our programs – visually compelling, creatively produced and laced with humor and irreverence – will resonate with Latinos and non-Latinos alike," said Beau Ferrari, acting president for Fusion. "Fusion's unique combination of news, satire and original series is a completely new offering for the most exciting and fastest-growing group of young people in the country."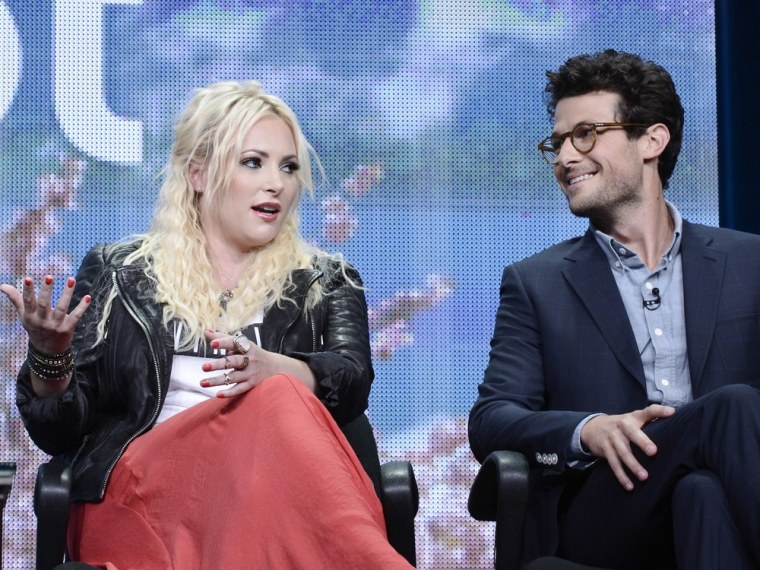 Pivot wants to reclaim the younger generation
I want my ... Pivot TV? Explicitly targeting millenials Pivot launched on Aug. 1---31 years to the date after MTV was launched. The network's president Evan Shapiro, who appeared on a press tour panel on July 26, emphasized the significance of that date and how it relates to Pivot's strategy.

"Even our business model embraces the disruption around us," Shapiro exclaimed. "Thirty years ago, cable was the disruptive technology in television. Recently, we've seeded that mantle to other players who use our pipes. We want to help reclaim the disruption for our industry."
The network from Participant Media offers acquired series such as "Friday Night Lights," new scripted series, Joseph Gordon-Levitt's half-hour variety show "HitRECord on TV!" and a talk show by senatorial daughter Meghan McCain, "Raising McCain."
"20th century media was very much a monologue, and there was a clique of an industry that would broadcast what it made, and everyone else would have to sit down and listen," Gordon-Levitt said at the panel discussion. "That's not what's happening anymore. Taking that progress and technology and applying it to the process creates a whole different playground. I think Pivot is more than any other TV network tapping into the changes that are happening."
McCain, born in 1984 and a millenial herself, said she considers the biggest threat to the nation's youth to be the polarization of American politics. She said she joined Pivot "because I think there has to be some kind of middle ground between the Kardashians and C-SPAN."
"When I was growing up, MTV News was loud, proud, really inspired my life in a really real way," she added. "That doesn't happen anymore. I want to give people information, but not talk down to them. I know what it feels like to have people talk down to you in relation to politics and American culture and issues that are facing us. I'm so excited that I have a show where I can be myself and be crazy and talk about issues that really affect me, in an intelligent way that doesn't scare the head of this network."