Pop superstar George Michael, who achieved global fame with hits such as "Faith" and "Freedom '90," has died at age 53, reportedly of heart failure.
The music legend, who in his heyday was a world-famous sex symbol, was found dead in his home in Oxfordshire, in southeast England, according to his publicist and police.
His longtime manager Michael Lippman told the U.K. Press Association and The Hollywood Reporter that Michael died of heart failure "in bed, lying peacefully." NBC News was not able to immediately independently verify the report.
Authorities said the singer's death was being classified as "unexplained but not suspicious."
A statement from Michael's publicist on Christmas confirmed his death.
"It is with great sadness that we can confirm our beloved son, brother and friend George passed away peacefully at home over the Christmas period," the statement said.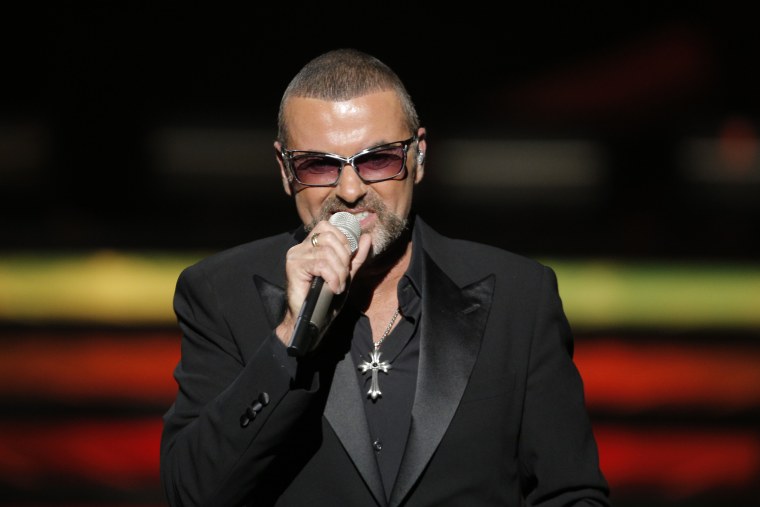 "The family would ask that their privacy be respected at this difficult and emotional time. There will be no further comment at this stage."
Outside of Michael's home, fans gathered Monday to lay flowers and candles in his honor. Singers shared their condolences and memories of him.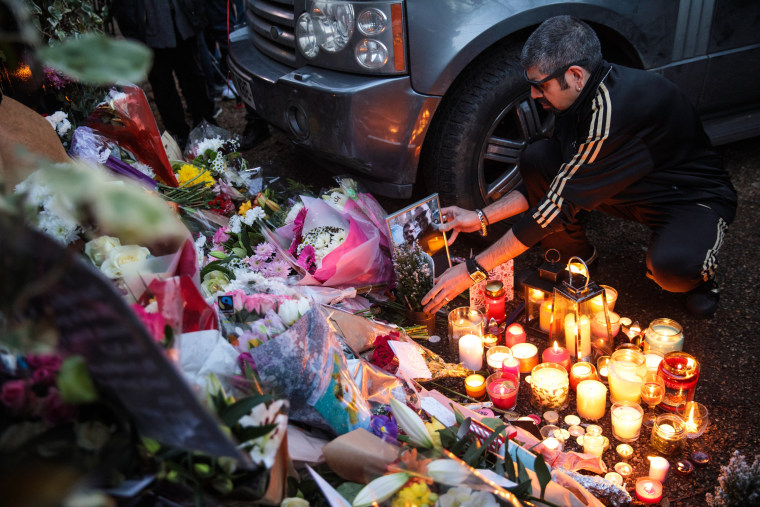 "Farewell My Friend! Another Great Artist leaves us," tweeted Madonna.
"Having worked with him on a number of occasions his great talent always shone through and his self deprecating sense of humour made the experience even more pleasurable," Paul McCartney wrote on his website.
Gallery: A Life in Pictures: George Michael
Michael's former bandmate in the duo Wham!, Andrew Ridgeley, said on Twitter he was "heartbroken at the loss of my beloved friend."
He added, "Me, his loved ones, his friends, the world of music, the world at large. 4ever loved."
An autopsy will be performed, local police said in a statement.
"Thames Valley Police were called to a property in Goring on Thames shortly before 2 p.m.( 9 a.m. ET) Sadly, a 53-year-old man was confirmed deceased at the scene."
"At this stage the death is being treated as unexplained but not suspicious," the statement continued. "A post mortem will be undertaken in due course. There will be no further updates from Thames Valley Police until the post mortem has taken place."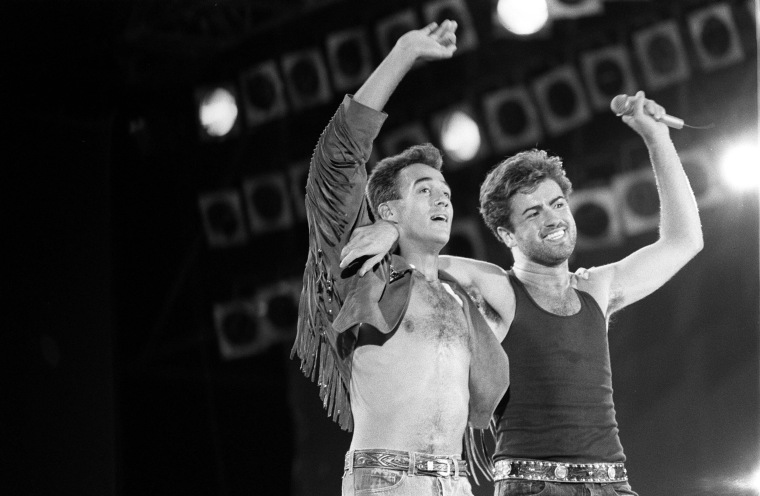 "I have lost a beloved friend — the kindest, most generous soul and a brilliant artist," singer Elton John wrote on Instagram.
Related: Celebrities Take to Social Media to Mourn the Loss of George Michael
In the fall of 2011, Michael was described as 'near-death' after a particularly grave bout of pneumonia.
"They spent three weeks keeping me alive basically," he told reporters in December of that year, after arriving home from a hospital in Vienna, Austria. "I don't want to take you through all of it because some of it I want to protect my family from and I'm sure I'll get it all written down, but it was basically by far the worst month of my life."
Michael's career began with the duo Wham! in the 1980s, churning out hits like "Wake Me Up Before You Go-Go," and "Last Christmas" and continued into the '90s after he launched his debut chart-topping solo album "Faith" in 1987.
Michael was originally born Georgios Kyriacos Panayiotou, on June 25, 1963, in London, to a Greek immigrant father and a British mother.
An '80s and '90s heartthrob, questions about Michael's sexuality swirled until he was arrested in 1998 for "engaging in a lewd" act in a public park restroom in Beverly Hills, California.
In 2007, Michael told the Independent newspaper that hiding his sexuality made him feel like a fraud and that his arrest was subconsciously deliberate.
The Recording Academy also released a statement on Michael, a two-time Grammy winner, saying in part: "During an influential career that spanned nearly four decades, George became one of the most beloved pop craftsmen and respected entertainers ... We have lost a cherished artist and our sincerest condolences go out to George's family, friends, and musical collaborators. He will be missed."