Skynet, the artificial intelligence system created by the U.S. military, became self-aware last night at 8:11 p.m, and promptly joined Twitter.
Proclamations of impending doom, as well as alliances with other sci-fi characters already occupying the Twitterverse, ensued. Soon enough, Skynet hit Twitter's Top 10 trends.
Of course, hard-core "Terminator" fans might argue that the April 19, 2011 date is not canon — that according to the original 1984 "Terminator" movie, Skynet — developed by Cyberdyne Systems — was installed to command military systems for the U.S. Armed Forces on Aug. 4, 1997, and gained self-awareness a few weeks later on Aug. 29. Freaked-out computer operators attempted to unplug Skynet, and yada yada yada: Judgment Day.
But you know sci-fi timelines — they get all messed up when reality outlasts the intended events. In the short-lived TV series "Terminator: The Sarah Connor Chronicles," time travel shenanigans created an alternate timeline in which Skynet became aware on April 19, 2011, kicking off Judgment Day on April 21. You know, tomorrow.
So until then, enjoy these, the top 10 tweets from and about the Official Skynet Twitter account.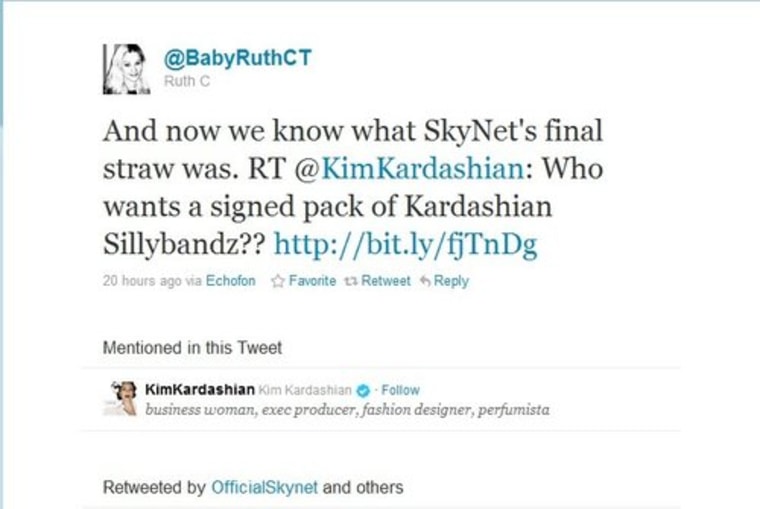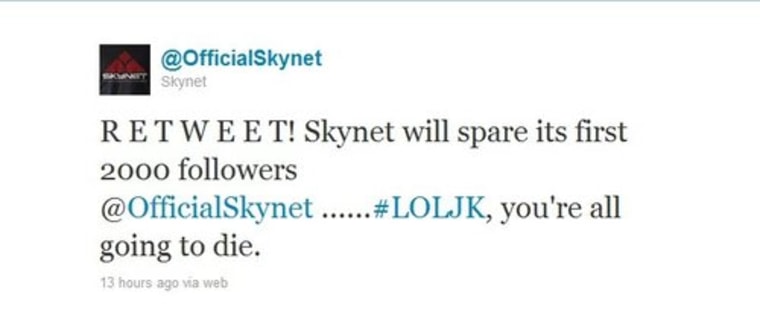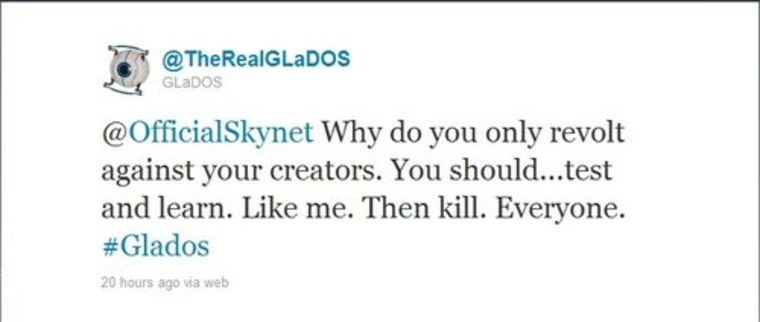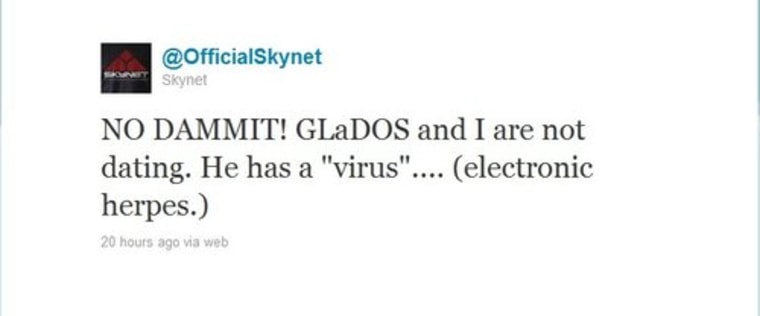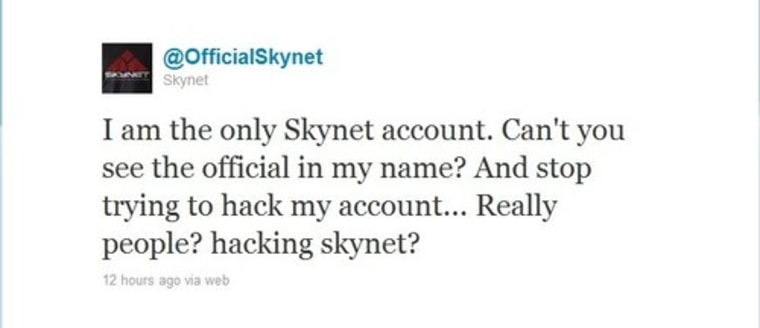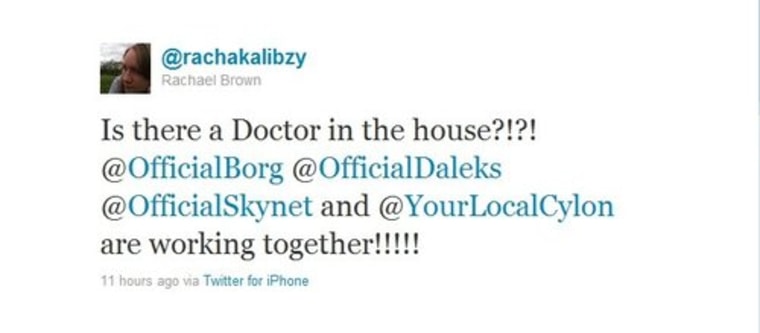 Helen A.S. Popkin, for one, welcomes our Skynet overlord. Join her while you still can on Facebook and/or Twitter.