TOKYO - An attacker wielding a 20-inch knife slashed two members of a popular all-female Japanese pop group known for its perky routines and record-breaking numbers.
A 24-year-old high school dropout was arrested for attempted murder, Reuters reported.
The AKB48 members, Rina Kawaei,19, and Anna Iriyama, 18, received emergency surgery for cut and broken fingers after the attack in Takizawa in the north of Japan. Both were released from the hospital on Monday.
A staff member who tried to defend the two also was cut on the hand, according to a statement by the band's representatives.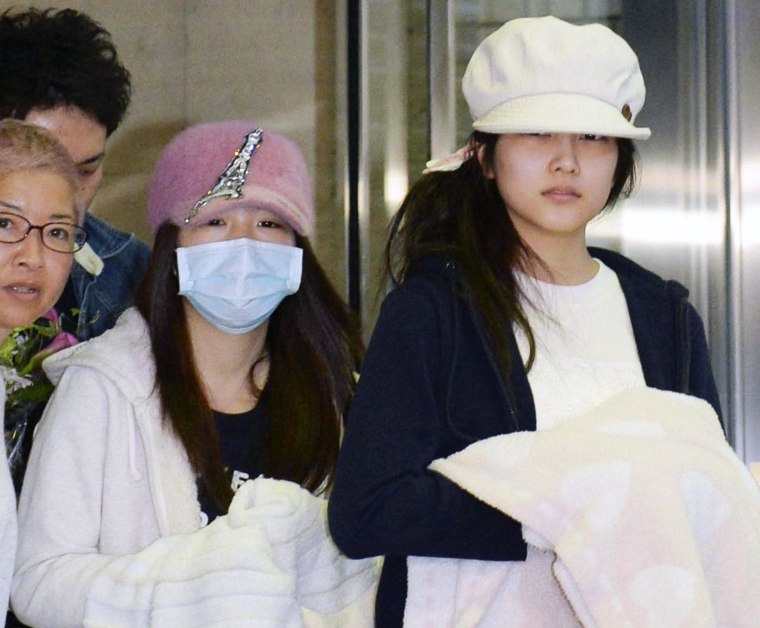 "A staff member who was standing nearby grabbed the weapon with his bare hands and tried to protect the members of the group, but the suspect shook him off and proceeded to attack Kawaei and Iriyama," the statement read. "Both Iriyama and Kawae suffered cuts on their hands and head and the staff member who tried to protect them also injured his hand."
The band is rated by Guinness as the world's biggest such group and known for its high "kawaii," or cuteness, quotient, Reuters added. Every year fans vote to choose the 64 most popular members from a 237-member group.
All its members are in their teens or early 20s.
"I am sorry for causing everyone to worry," said Kawaei as she left the hospital along with Iriyama. "We're O.K. now and we're going to return to Tokyo."
Reuters contributed to this report.
- Arata Yamamoto