A small airplane crashed into a residential neighborhood in Tokyo Sunday, setting buildings ablaze and leaving three people dead, public broadcaster NHK reported.
The plane took off from Chofu Airport at around 11 a.m. local time (10 p.m. Saturday ET) and the aircraft crashed about a third of a mile away, NHK reported.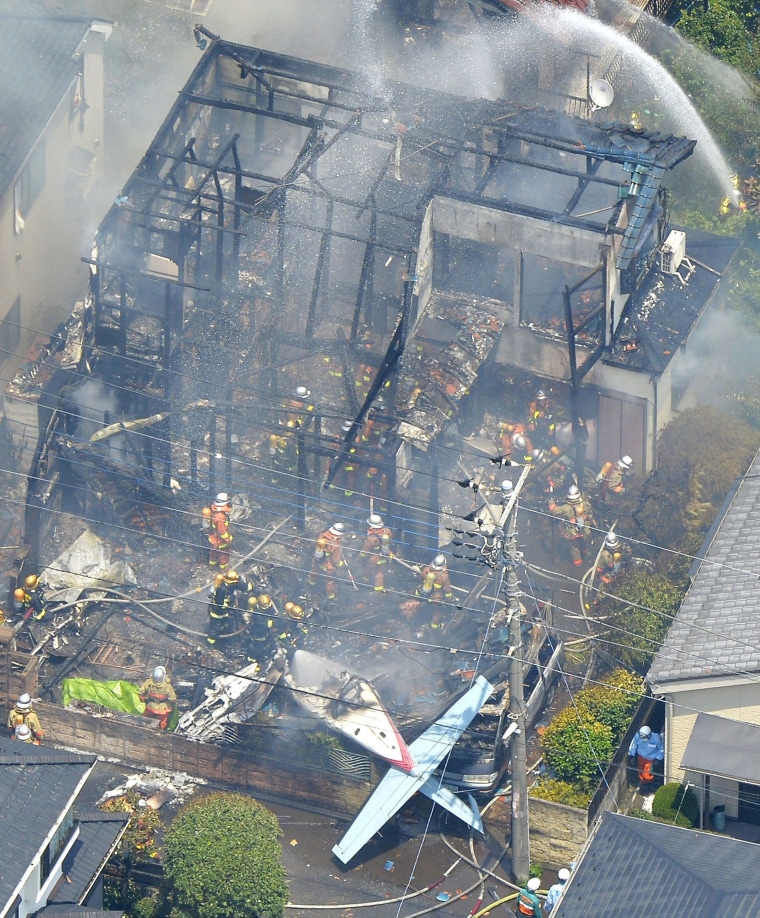 NHK, citing rescue officials, said there were five people on board the plane. Two on board the plane were killed, and three more were rescued, NHK reported.
A woman on the second floor of a home that caught fire also died, NHK said, and another person in the same house was rescued by first responders.
Tokyo Metropolitan Police did not officially release any figures on the numbers of casualties.
Live aerial images on Japanese television showed the wing and the body of the plane amid the charred homes, one of which appeared to be gutted by the fire.
Chofu Airport is a small airstrip that specializes in small planes in Chofu, a city within the Tokyo Metropolis.