They go together like gifts at Christmas and chocolate eggs at Easter, but fireworks may be absent from China's New Year celebrations on Friday after state weather forecasters called for a ban on them because of heavy smog warnings.
Riotous pyrotechnic displays often leave behind clouds over Chinese cities marking the start of the lunar calendar, but with smog expected to blanket central and eastern parts of the country from Thursday, the China Meteorological Administration called for local governments to ban them completely, according to the China Daily newspaper.
"Firecrackers and fireworks can release large amounts of toxic gas and particles such as sulfur dioxide, which will cause severe air pollution regionally," their spokesman Chen Zhenlin told a news conference Wednesday, state news agency, Xinhua reported.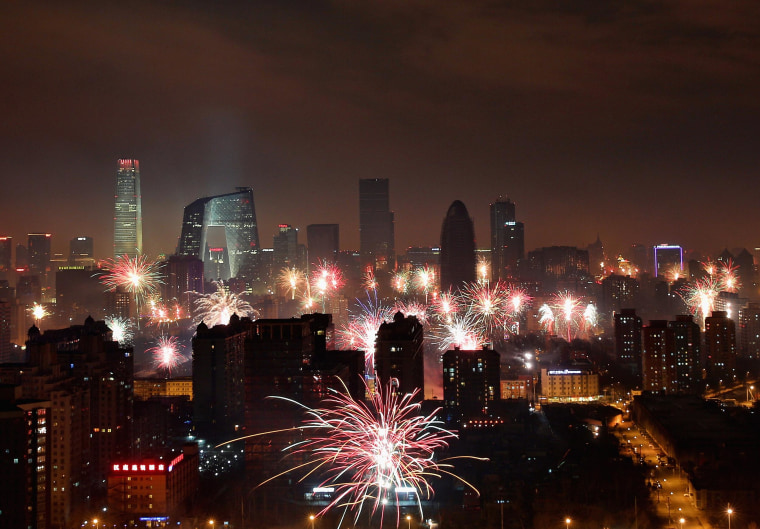 The municipal government in the country's capital Beijing also said it would suspend sales of firecrackers to citizens and impose a day-long ban on fireworks if air pollution reaches the worst levels on charts, the agency said.
Bad air pollution is common during the colder months as biting chills force the region's coal-burning power plants to meet heating demands, while increased car usage and relentless construction also chokes the skies with dangerous particulate.
Sales of fireworks have been flat so far in Beijing, the China Daily reported, as people heed the calls for clearer skies.
"We have reduced the number of fireworks in the city by roughly 13 percent this year and we are not confident all our fireworks in stock will be sold," Wu Liyu, head of the Beijing Fireworks Co, told the paper.