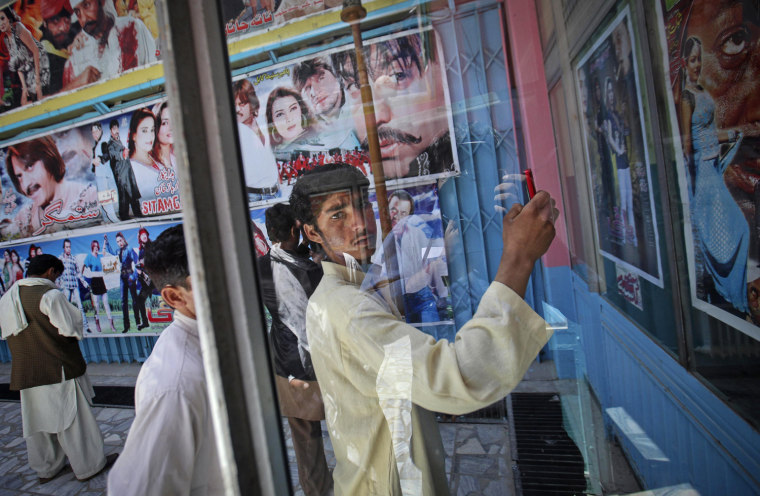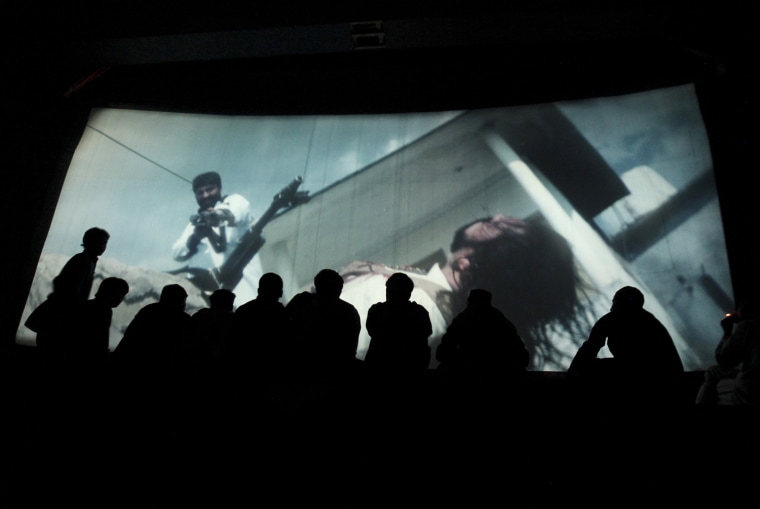 Danish Siddiqui, a Reuters photographer, looks to local movie theaters to learn more about a city's personality and culture. Last year, he documented a popular "travelling cinema" making a stop in Ond, India. On the Reuters Photographers Blog, he writes about his recent time inside Kabul's theaters: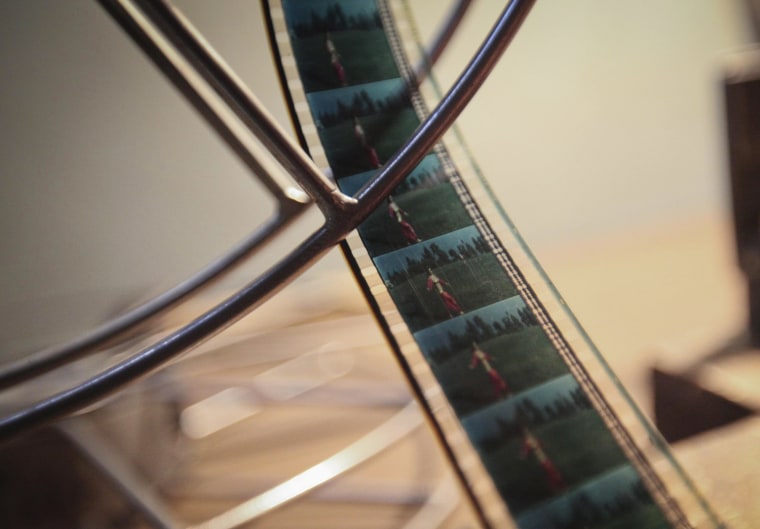 I believe that sometimes you learn about a city and its society from its local cinemas and the genre of films they choose to screen.
There are only half a dozen cinemas in the whole of Kabul. Most of the theaters like Cinema Park and Ariana Cinema were destroyed during the civil war and were later shut down by the Taliban who had banned, among other things, going to the movies. Now every theater has three films shown every day with the first one starting at 10a.m.
For me, it was a treat to be inside the cinemas and watch the inhabitants of the otherwise disturbed city sneak away a few moments of fun. At such times, they seem to forget the outside world and the tensions therein. For them, it's a different Afghanistan inside the theater.
Read Siddiqui's entire blog post .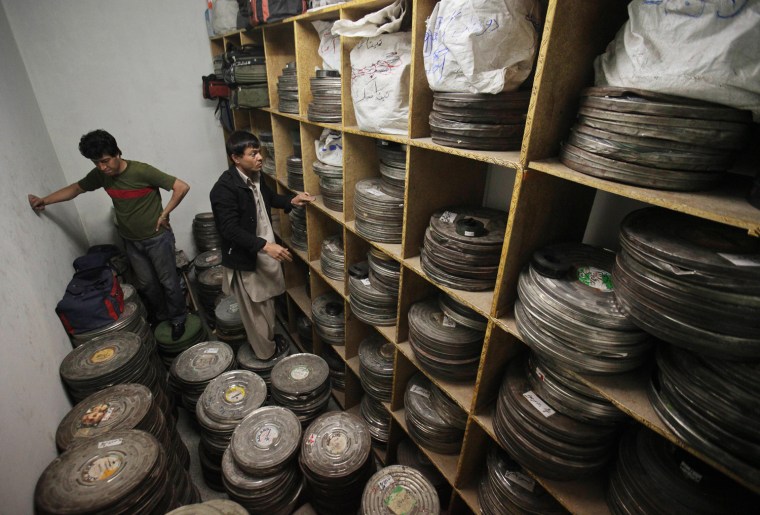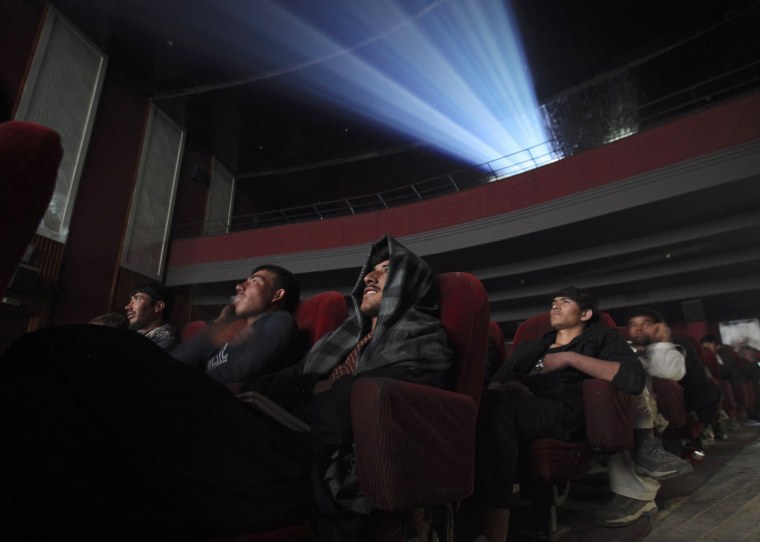 Reuters reports -- Clouds of hashish and cigarette smoke float across a screen showing a dancing Pakistani woman, who evokes yowls of excitement from the hundreds of Afghan men passing their time in one of the capital's rundown cinemas.
Once a treasured luxury for the elite, Afghan film connoisseurs are deeply distressed by the dilapidated state of their cinemas, which reflect an industry on the brink of collapse from conflict and financial neglect.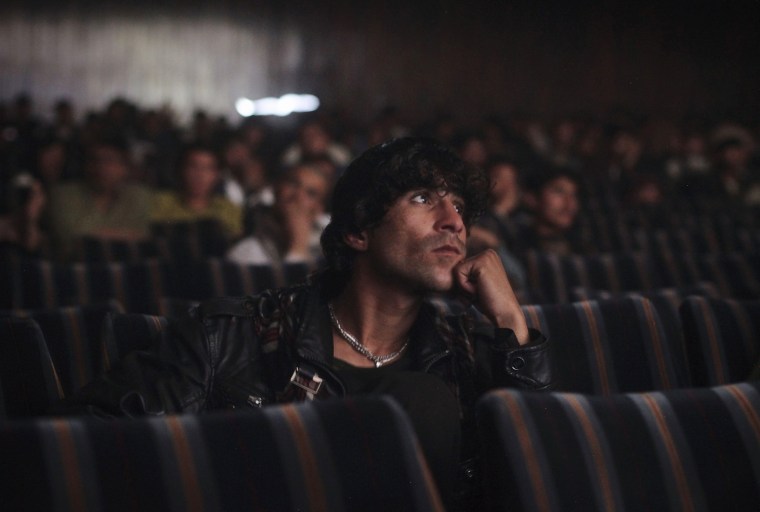 "Before our audiences were educated. Now they are illiterates who understand nothing of cinema and come only to smoke (marijuana)," said Sayed Khalid Sadat, manager of Pameer cinema, which sits on a corner in the bustling centre of Kabul.
Kabul's cinemas show Pakistani films in Pashto, American action films and Bollywood to rowdy, largely unemployed crowds in pursuit of any distraction from their drab surroundings.
It's a far cry from the heyday of Afghan-produced film 40 years ago, when cinemagoers were required to wear suits or evening wear.
See more photos of Afghanistan in our slideshow: A Nation at crossroads.