LONDON - Widespread leaks of official secrets, such as those passed on by NSA leaker Edward Snowden, are a "gift" to terrorists the new head of Britain's security service said in a rare and frank speech late Tuesday.
In his first public outing since taking over as Military Intelligence Section 5 (MI5) Director General in April, Andrew Parker said the leaks caused "enormous damage" to the British equivalent of the National Security Agency, the Government Communication Headquarters (GCHQ).
"We are facing an international threat and GCHQ provides many of the intelligence leads upon which we rely," Parker, who has been with the agency for 30-years, said in the speech for London think tank, the Royal United Services Institute.
Although he did not mention the former NSA contractor Snowden by name he said that the security capabilities made public by media reports based on documents he stole were incredibly harmful.
"It causes enormous damage to make public the reach and limits of GCHQ techniques. Such information hands the advantage to the terrorists," Parker who led MI5's response to the 7/7 London bombings said. "It is the gift they need to evade us and strike at will."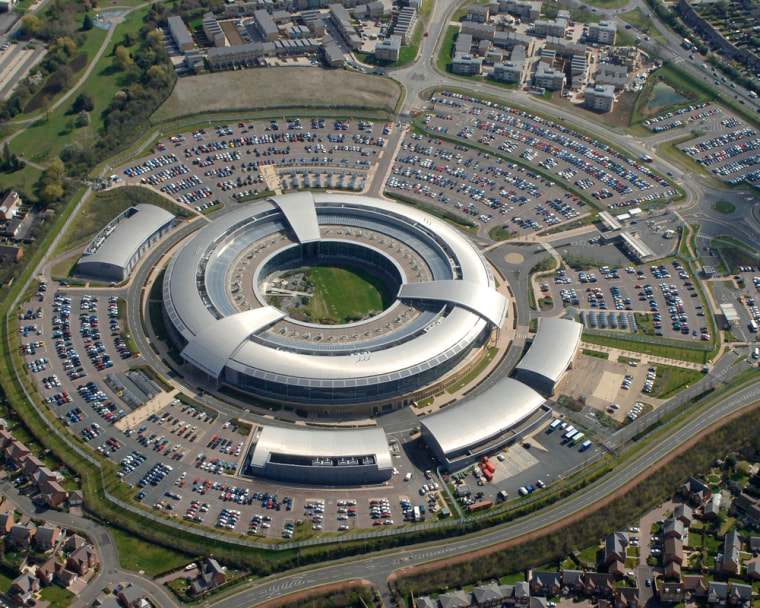 "Unfashionable as it might seem," he added. "That is why we must keep secrets, secret."
Snowden, a 30-year-old computer whiz who divulged details about National Security Agency and Britain's GCHQ has not been seen since Russia granted him temporary asylum in August.
He previously explained his actions by saying he didn't want to live in a society that conducted surveillance on its citizens.
"I do not want to live in a world where everything I do and say is recorded," he said, adding, "my sole motive is to inform the public as to that which is done in their name and that which is done against them."
But Parker said that the idea that his organization could or would operate without "intensive scrutiny" was "fanciful."
"This is not East Germany, or North Korea. And thank goodness it's not," he said.
"Overall I do not believe the terrorist threat is worse now than before," he added. "But it is more diffuse, more complicated, more unpredictable."
He explained that the speed of technological change was at the heart of the battle and that terrorists were using the internet for a number of different purposes including broadcasting propaganda, radicalizing vulnerable individuals, buying items and moving money.
"Through email, IP telephony, in game communication, social networking, chat rooms, anonymising services and a myriad of mobile apps the terrorists has tens of thousands of means of communication," he said. "Many of those routes are now encrypted.
"How the U.K. decides to repond to these developments will directly determine out level of security against the threats we face."
Thousands of Islamist extremists in the UK see the British public as a legitimate target for attacks, he warned, saying that Syria was a particular concern, specifically impressionable British citizens going to fight in the country becoming radicalized and returning to attack their homeland.
"A growing proportion of our casework now has some link to Syria, mostly concerning individuals from the UK who have travelled to fight there or who aspire to do so," Parker said. "Al Nusra and other extremist Sunni groups there aligned with al Qaeda aspire to attack Western countries." 
Parker added that Britain had seen serious attempts at major attacks once or twice a year annually since 2000, something that was unlikely to change. 
These included plans for another 7/7 style attack with back pack bombs and two plots to kill soldiers he said. 
Related: