Despite reports that he had been pulled from the rubble, a soccer star remained missing Thursday after the devastating earthquakes in Turkey, his agent said. 
Ghanaian winger Christian Atsu, who starred for Chelsea, Newcastle United and several other teams in the English Premier League, had been reported safe by his agent Nana Sechere on Tuesday. 
Sechere tweeted that officials at Atsu's current club Hatayspor, who play in Turkey's top Super Lig, had told him that Atsu had been "pulled out of the rubble alive."   
Later the Ghanaian Football Association also tweeted that Atsu had  "been successfully rescued from the rubble of the collapsed building and is receiving treatment."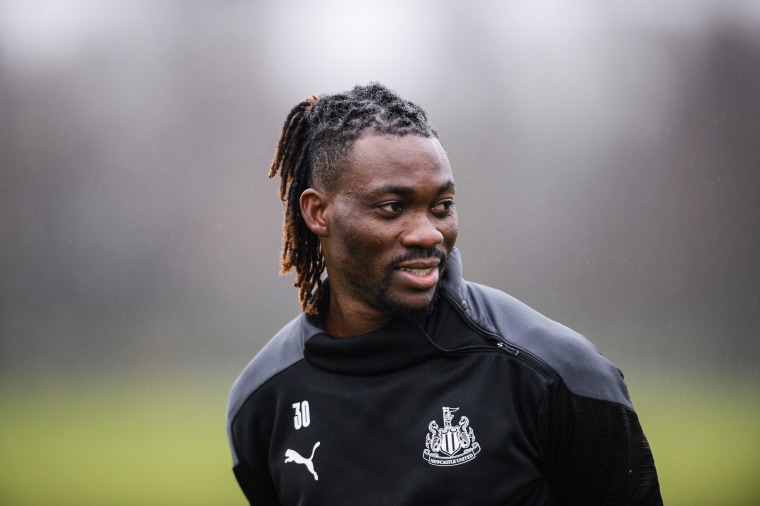 However on Thursday, Sechere tweeted that Atsu was "yet to be found," and he would have no further updates unless he saw Atsu or spoke with him. 
This followed an earlier tweet that said Sechere was doing everything he could to locate Atsu, 31, who has starred 61 times for his national team. "As you can imagine, this continues to be a devastating time for his family and we are doing everything we can to locate Christian," Sechere added.  
His posts came after Hatayspor director Volkan Demirel told Reuters that it was "not the case" that Atsu, who joined his team last year, "was pulled out or taken anywhere else."
Atsu last tweeted after scoring the winning goal in his side's 1-0 victory over Kasımpasa S.K. on Sunday.
At least 20,000 people have died after the two massive earthquakes rocked Turkey and neighboring Syria on Monday.  
The first temblor struck Turkey and neighboring Syria in the early hours, and registered at magnitude-7.8, a "major" earthquake on the official magnitude scale. Hours later, a second quake, registering at a magnitude-7.6, struck nearby.
More than 17,130 people have died in Turkey, the country's disaster management agency said Thursday. In Syria, over 3,800 people have been killed, according to officials there.
Goalkeeper Ahmet Eyup Turkaslan, 28, who played for Yeni Malatyaspor in Turkey's second division, was among the dead, the team confirmed Tuesday. 
In freezing temperatures, rescuers in both countries are facing a race against time to pull survivors from the rubble and some in Turkey have criticized President Recep Tayip Erdogan's government for what they call its slow response. 
Opposition leaders and some social media users also blasted his government's decision to block access to Twitter for about 12 hours, from Wednesday afternoon to early Thursday, as people scrambled to find loved ones and share information on arriving aid and the location of those still trapped in the rubble.
Turkish authorities said they were targeting disinformation and, on Thursday, Erdogan, who has come under scrutiny amid a cost-of-living crisis ahead of a general election in May, hit back at critics saying "dishonorable people" were spreading "lies and slander" about the government's actions.