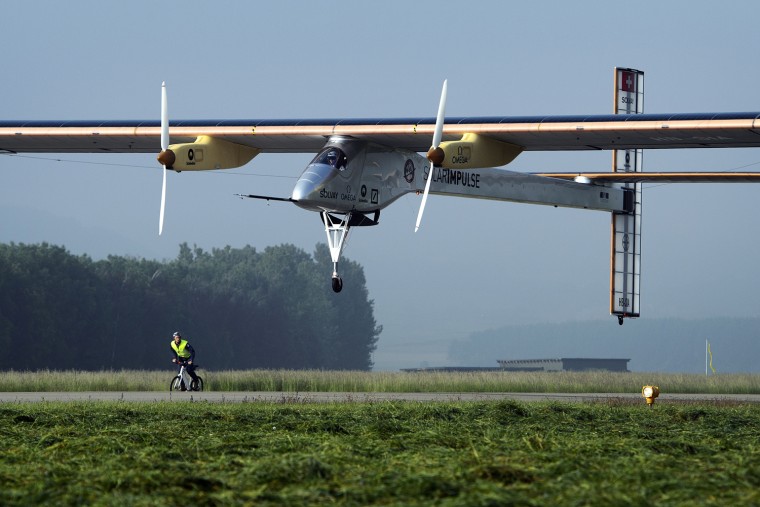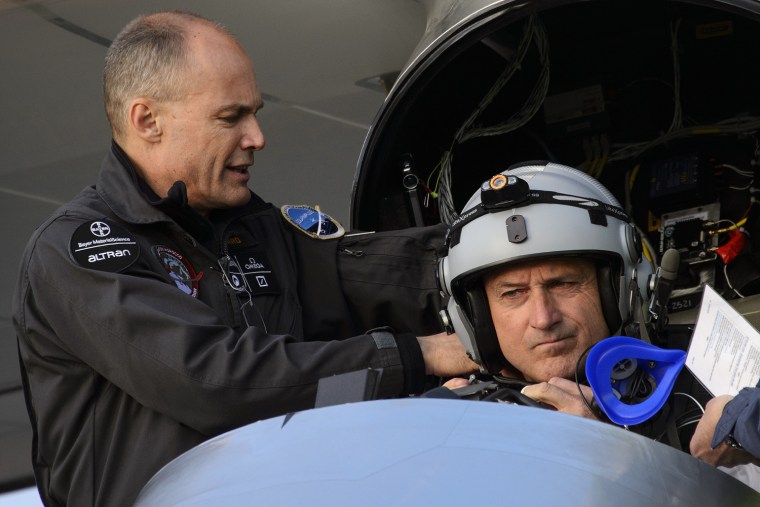 AP reports -- An experimental solar-powered airplane took off from Switzerland on its first transcontinental flight Thursday, aiming to reach North Africa next week.
Pilot Andre Borschberg planned to take the jumbo jet-size Solar Impulse plane on its first leg to Madrid, Spain, by Friday. His colleague Bertrand Piccard will take the helm of the aircraft for the second stretch of its 1,554-mile journey to the Moroccan capital Rabat.
Fog on the runway at its home base in Payerne, Switzerland, delayed the take off by two hours, demonstrating how susceptible the prototype single-seater aircraft is to adverse weather.
"We can't fly into clouds because it was not designed for that," Borschberg said as he piloted the lumbering plane with its 207-foot wingspan toward the eastern French city of Lyon at a cruising speed of just 43.5 miles an hour.
Before landing in Madrid in the early hours of Friday, Borschberg will face other challenges, including having to overfly the Pyrenees, the mountains that separate France and Spain.
Just in case things go disastrously wrong, Borschberg has a parachute inside his tiny cabin that he hopes never to use. "When you take an umbrella it never rains," he joked in a satellite call with The Associated Press.