Governments and health agencies around the world are considering issuing "immunity passports" to help restart their economies — documents certifying that the holders are immune to COVID-19 because they've already had it.
But global health authorities warn that such documents would be unreliable and potentially dangerous.
Chile's Ministry of Health recently announced that it would issue "release certificates," in the form of smartphone QR codes, to people who are 14 days clear of COVID-19 symptoms.
The certificates would allow such people to travel and re-enter the workforce with — in theory — a reduced risk of infection.
Meanwhile, the World Health Organization says there's no proof that being infected once with the coronavirus makes a person immune. And critics warn that granting additional freedoms to people who are theoretically immune would risk creating a black market for certification – and even create an incentive for deliberate infection.
As of Monday, May 4, Chile had 20,643 confirmed cases, with 270 deaths, according to the Johns Hopkins Coronavirus Resource Center. Medical professionals are warning that the country is ill-equipped to deal with a second outbreak if the new program fails.
"It is not a good idea because it gives the population a pause in protection and that means they are going to move everywhere and spread the virus in lots of different places" said Dr. Matías Libuy, a critical care doctor in the capital, Santiago.
Still, the Chilean government is pushing ahead. It points to a distinction between being "immune" and "less likely" to fall ill — and some doctors agree.
"We're seeing this more as a discharge or recovery card," said Dr. Maria Belcells, an infectious disease specialist in Chile. "There's a subtle difference between an immunity card and a recovery card."
Despite the uncertainty, other governments around the world are also considering issuing immunity passports as they ease lockdowns.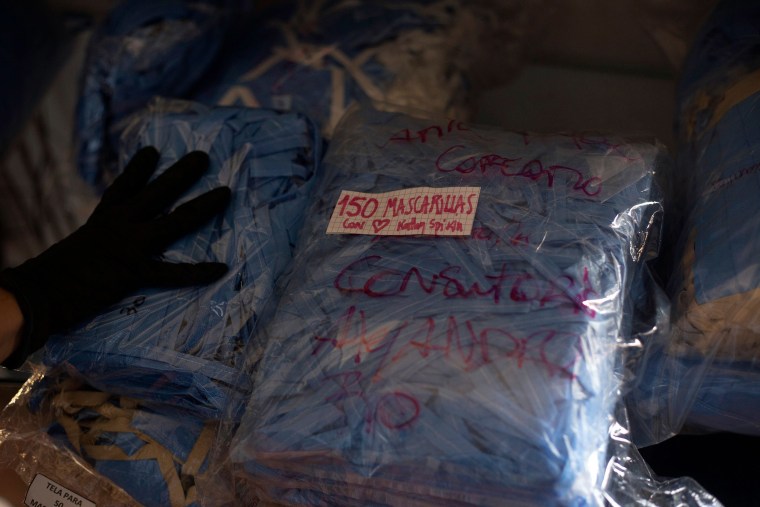 Dr. Anthony Fauci, director of the National Institute of Allergy and Infectious Diseases, said that, prior to the WHO guidance, a form of immunity passports was "being discussed." And British Health Secretary Matt Hancock has floated the idea of "immunity bracelets."
But Dr. Philippa Whitford, a U.K. lawmaker and a former surgeon, said she worries about stigmatizing people.
"We normally avoid having anything that gives away your health status or health record that is physically visible," she said. "This idea that you're looking at whether people have got a certain colored bracelet, and particularly if they don't have that bracelet, and how they might be reacted to."
In Germany, too — a country praised for its high testing numbers and low infection rate — officials are looking into issuing licences to those who have recovered.
Laboratories across Germany are conducting more than 100,000 swab tests per day. The Helmholtz Centre for Infection Research in Braunschweig is part of an initiative that could start providing certificates to people who test negative for the disease.
Italy, too, is starting to conduct immunity tests this week in hopes of issuing licences to those with antibodies. The study is being conducted in the region of Lombardy, which accounts for nearly half of the country's COVID-19 deaths.
In China, a similar system is being used. At checkpoints throughout Wuhan, where the pandemic first erupted, citizens must present QR codes on their cellphones that rate the user's risk of catching the coronavirus.
A traffic light system uses green to grant the holder unrestricted movement. Yellow requires seven days in quarantine, while red requires 14 days. .
Harvard University bioethicist Glenn Cohen said he worries that some people might be tempted to intentionally expose themselves to the virus in the hope they can battle through and then get back to work.
And there is concern that some people could resort to illegal tactics to get an immunity badge, creating a black market.
"I'm really worried about the diverting of resources which are finite to cracking down on the black market rather than have these resources aimed at the interventions that are most efficacious in curbing infection and helping people survive," Cohen said.